Family 'desperately hoping' for safe return of missing Duke University student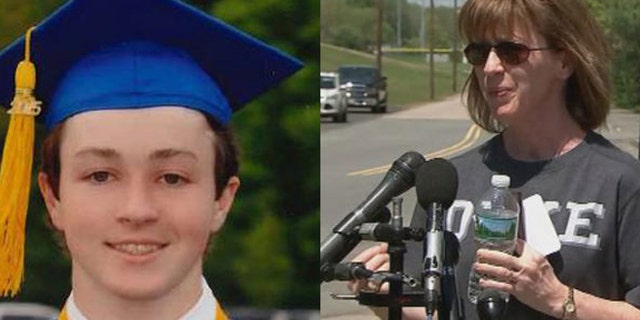 The family of a missing Franklin college student is desperately hoping their son and brother comes home.
"We are devastated, heartbroken...don't wish this on anyone ever," said Nancy Doherty, mother of 20-year-old Michael Doherty, during a news conference Wednesday.
Nancy said they've been camped out in the neighborhood where he went missing as they wait and hope.
"Our son was the love of our life...his brothers miss him terribly. We don't know what to do," said Nancy.
Doherty was last seen leaving a party on Phyllis Lane in Franklin early Sunday morning, which was at the height of a Nor'easter that was pelting the area with heavy rain and strong wind.
His friends told investigators that they believed he was going to cut through the woods to head home. It's something his friends said he has done before.
"I never knew the path was there - why he chose it that night, I don't know," said Nancy.
Nancy said her son had a ride home that night but decided to stay at the party a little later. He did text his brothers, one of whom attends Northeastern and the other a Franklin High senior, asking for a ride home. Nancy said the text came in at 12:30 a.m., but her sons were asleep and didn't see it until 3:30 a.m.
Michael was a rising junior at Duke University; Nancy said he wanted to go there since his sophomore year of high school and was admitted early decision.
"He's got more Duke clothing than I could ever see in my life - he just loved it," she said.