Bahamas missing plane: Debris from aircraft apparently found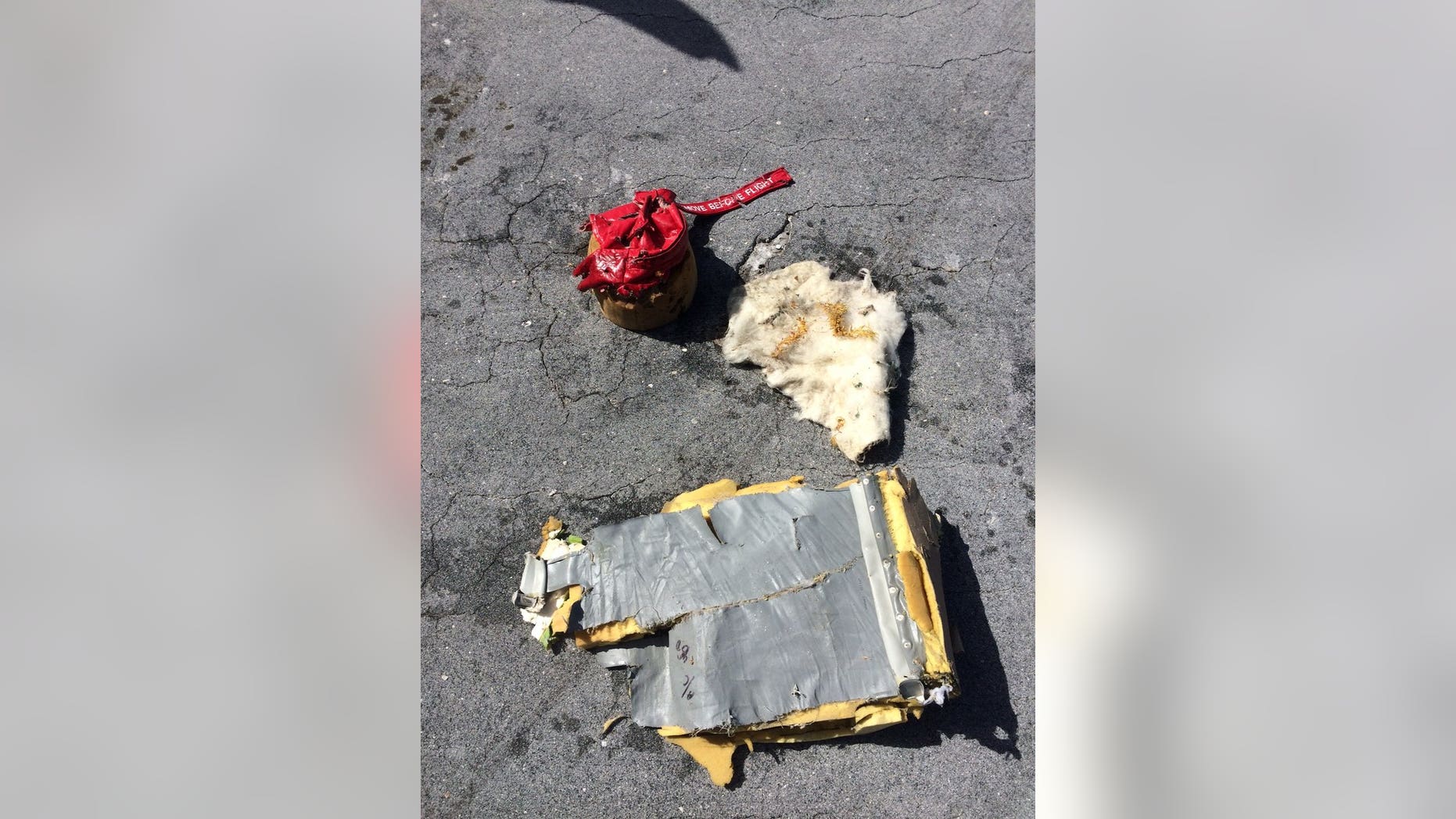 Pieces of debris found near the Bahamas were confirmed to be from the same type of plane as the Florida-bound aircraft that vanished earlier this week with four Americans, including two children, on board.
The United States Coast Guard said the MU-2B airplane parts were discovered about 15 miles east of Eleuthera. Search crews are still scavenging the area on Wednesday to find the aircraft and to look for survivors.
Crews have covered more than 8,200 square mile in the last day looking for the plane. Air traffic control in Miami lost radar and radio contact with it just after 2 p.m. on Monday. It was flying about 37 miles east of the island in the Bahamas. The plane departed from Borinquen, Puerto Rico about 11 a.m. and was headed to Titusville, Florida.
NEW JERSEY PLANE CRASH: INVESTIGATORS NEAR TETERBORO LOOK INTO CAUSE
Four people were on board, identified as Nathan Ulrich, 52, of Lee, New Hampshire, Jennifer Blumin, 40, of New York, and her two sons, ages 3 and 4.
Blumin was founder and CEO of Skylight Group, which provides event space around New York City, specializing in the fashion industry.
The company confirmed she and members of her family were on the plane in a statement: "Her family is working with investigators and we politely ask that you respect their privacy at this time."
Ulrich, who was listed as the pilot of the plane, is the co-founder of Xootr, a company that makes adult scooter, according to Fox 5 NY.
ARMY IDENTIFIES SOLDIER KILLED IN HAWAII TRAINING ACCIDENT
It's unclear who was flying the plane at the time, Lt. Cmdr. Ryan Kelly, a Coast Guard spokesman, said. Blumin owned the plane through a consulting company, according to New York State and aviation records.
The Coast Guard began the search on Monday. U.S. Customs and Border Patrol and the Royal Bahamas Defense Force also assisted with the search.
The Associated Press contributed to this report.