Ex-Disneyland princess convicted of being accessory in double slaying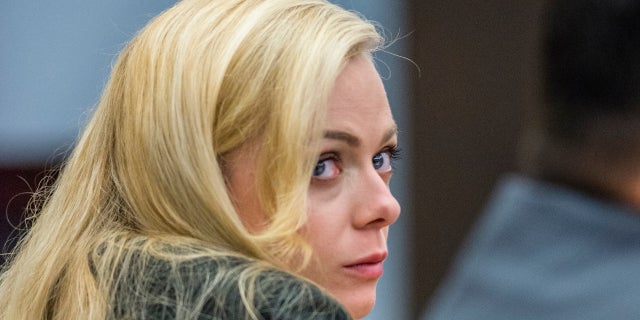 A former Disneyland princess whose ex-fiancé is on death row for a bizarre double murder has been found guilty of being an accessory after the fact.
Rachel Buffett, 31, was convicted on Wednesday in Orange County, Calif., and ordered jailed immediately. She could face more than 3 ½ years behind bars when she's sentenced in November.
Prosecutors said Buffett lied to police when they were investigating her then-fiancé, Daniel Patrick Wozniak. Senior Deputy District Attorney Matt Murphy alleged Buffett "lied, dodged questions and changed her story" while being interviewed by detectives who believed Wozniak was involved in two slayings.
ILLEGAL IMMIGRANT CHARGED IN STABBING DEATH OF 16-YEAR-OLD GIRL, REPORT SAYS
"She lies repeatedly," Murphy said. "There are little lies and big lies."
Prosecutors said Wozniak, 34, a former actor, killed and dismembered Samuel Eliezer Herr, 26, of Costa Mesa in 2010 in order to steal his money to pay for a wedding and honeymoon with Buffett. Wozniak had planned on stealing $62,000 from Herr, who had saved up the cash from when he served in the Army in Afghanistan. Murphy said Google searches from Wozniak's computer in 2010 showed queries like "how load shotgun" and "how to hide a body."
Authorities said Wozniak also shot Herr's friend, Julie Kibuishi, 23, then tried to frame the dead man for her murder by making it seem like he killed her and vanished.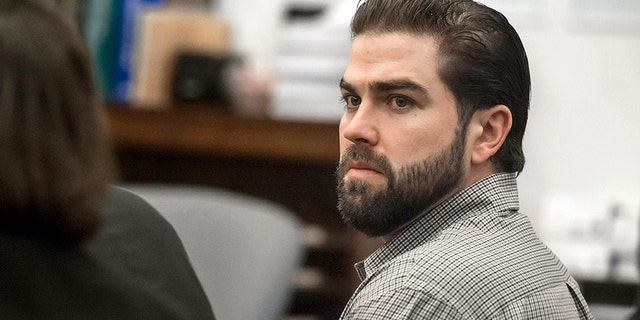 A few days after the slayings, Wozniak was arrested at his bachelor party in Huntington Beach, the Los Angeles Times reported.
Authorities said Wozniak confessed to the killings and was convicted in December 2015 of "two counts of murder and was later sentenced to death."
DOMESTIC VIOLENCE MOTIVE INVESTIGATED IN CALIFORNIA RAMPAGE
Buffett, a former actress and Disneyland princess, told NBC's "Dateline" after her ex-fiancé's arrest that she was innocent, People reported.
"I'm innocent and that's what hurts me most in this whole situation is they're trying to say I'm something I'm not," she said.
The Associated Press contributed to this report.