Ex-cop jumped in front of train after killing ex-girlfriend, prosecutor says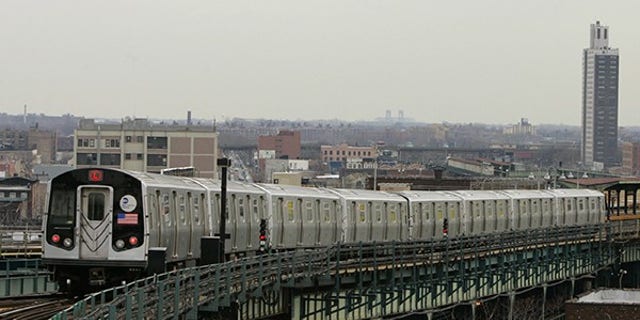 NEWYou can now listen to Fox News articles!
A fired police officer accused of fatally stabbing his ex-girlfriend in the driveway of her New Jersey home threw himself in front of a New York City subway and was in a hospital Friday, a prosecutor said.
Arthur Lomando, 44, of Centereach, sustained "severe" injuries to his head and legs after he jumped in front of the train at the Amsterdam and St. Nichols Avenue stop in Manhattan on Thursday night, said Bergen County, New Jersey, Prosecutor John Molinelli.
Lomando was taken to Harlem Hospital for surgery. His condition was not known.
The prosecutor said Lomando approached Suzanne Bardzell, 48, hours earlier with a machete-like knife as she pulled into the driveway of her Midland Park home. Lomando smashed the window of her car and stabbed her several times, the prosecutor said. The special education teacher with two teenage sons died at the scene, Molinelli said.
The two had dated for about three years. Bardzell had a protection order against Lomando after repeated earlier incidents of domestic violence, Molinelli said.
Authorities had issued warrants charging Lomando with murder, weapons offenses and violating a restraining order.
In 2004, Lomando was fired after 10 years as a New York City police officer. He filed a lawsuit last year seeking to be reinstated.