Embattled Bishop Eddie Long Hit With $1.9 Million Lawsuit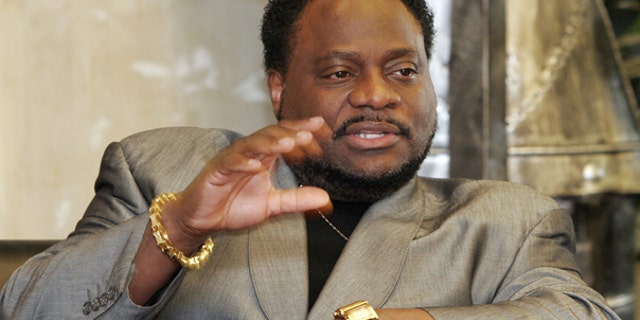 NEWYou can now listen to Fox News articles!
DECATUR, Ga. -- Bishop Eddie Long, the pastor of a Georgia megachurch who is accused of coercing young men into sexual relationships, is being hit with another lawsuit, ordering him and two others to pay $1.9 million for defaulting on a property loan.
The latest lawsuit, filed Monday in DeKalb County, Georgia, says Long, pastor of New Birth Missionary Baptist Church, and two business partners arranged to buy Hoops N' Fitness, a gym in Jonesboro in 2007.
The seller filed suit last year, claiming that none of the debt had been paid.
On Monday, the mortgage company, State Bank and Trust and the Federal Deposit Insurance Corp. filed suit against Long and his partners.
The new suit alleges the three parties owe $1.9 million on the defaulted loan, along with $32,000 in interest.
Long is facing four other lawsuits, also brought against his megachurch, accusing him of coercing four young men into sex in exchange for cars, lavish trips and jobs.
Long's spokesman, Art Franklin, says he's unfamiliar with the latest lawsuit and has no comment.
The Associated Press contributed to this report.