Elementary school janitor, 32, arrested for 'rubbing his genitals' on teacher, 46, cops say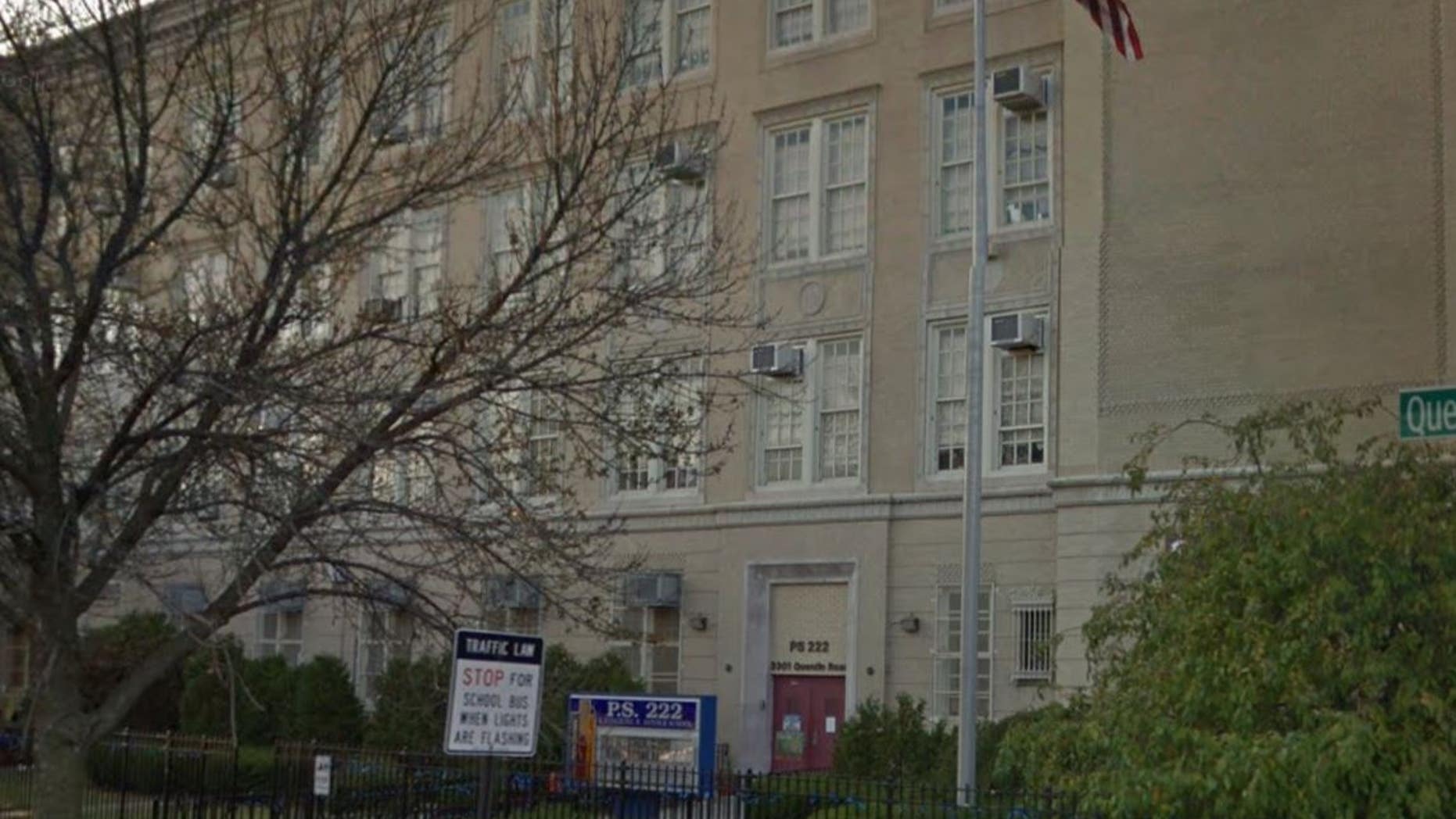 A New York City elementary school janitor was arrested Thursday for allegedly sexually abusing a teacher.
Kasim Khan, 32, was accused of "gyrating and rubbing his genitals" on a 46-year-old female teacher's buttocks inside P.S. 222 in Marine Park, Brooklyn, Pix 11 reported.
NEW YORK CITY MODEL, 26, FOUND DEAD WITH THROAT SLIT IN JAMAICA, REPORT SAYS 
The teacher made a complaint to the school, the New York City Police Department told NBC 4 New York.
Pix 11 reported other teachers have complained about Khan's behavior and nothing was done.
Khan was charged with "forcible touching, sexual abuse and harassment," ABC 7 New York reported. His arraignment date was slated for Friday.
MAGNITUDE 4.4 EARTHQUAKE FELT FROM NEW YORK CITY TO BALTIMORE
The NYC Department of Education said Khan "was suspended without pay and not permitted in any of our school buildings." The janitor's supervisor was reassigned elsewhere from students due to the investigation, the department stated.
A source told the Daily News investigators were looking into allegations that involved at least four other employees at the school.
Tom Cerraro, whose grandchildren attend the school, told Pix 11 he was disturbed by the arrest.
"This is everywhere. Everywhere. No one is safe," Cerraro told Pix 11. "To hear about this in a classroom?"