Driver leaves 1 dead, others in life-threatening condition in San Francisco hit-and-run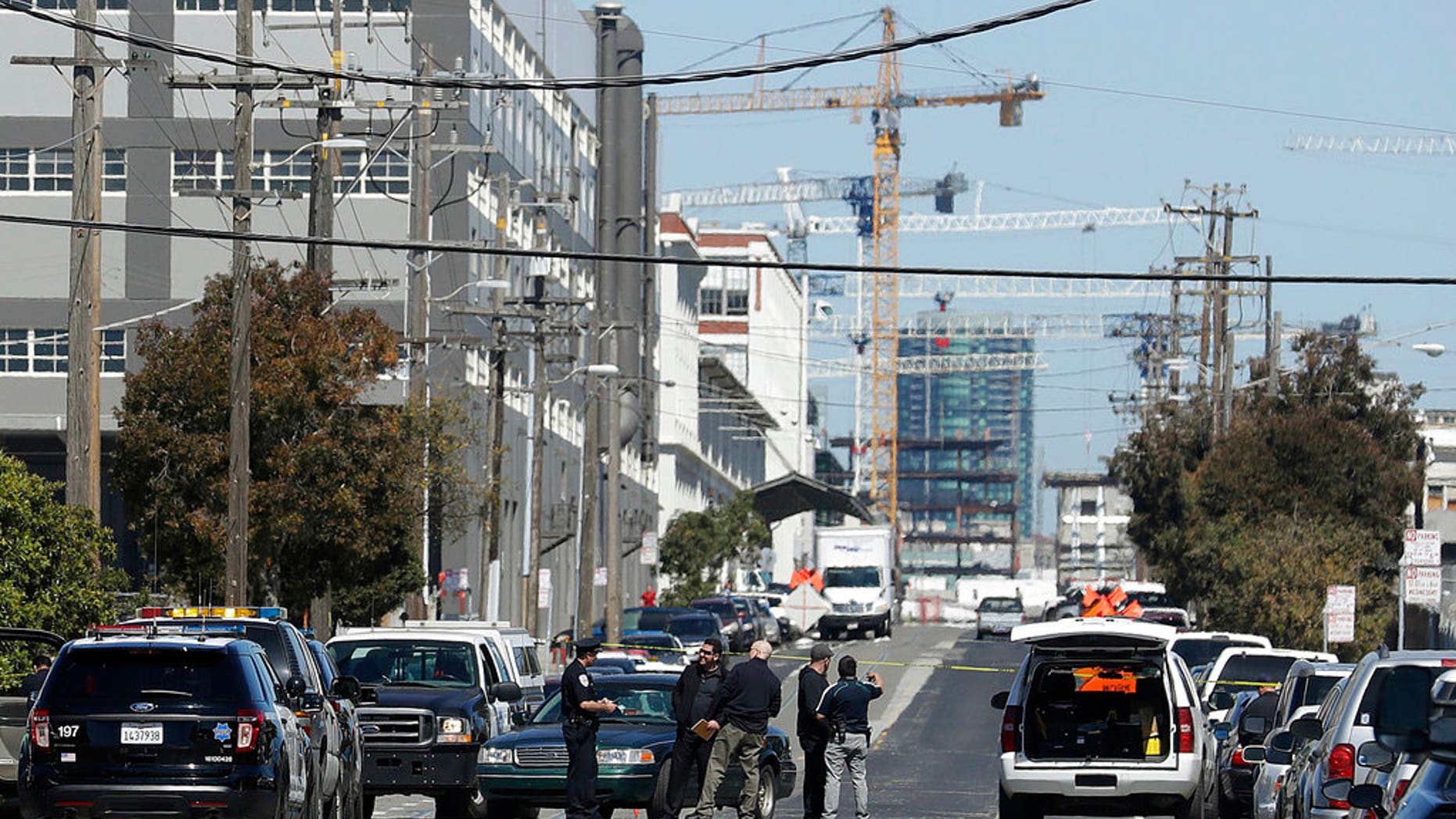 At least one person has died and others remain in life-threatening condition after a driver plowed his car into a group of five people on Wednesday in San Francisco, California, police said.
The San Francisco Police Department told reporters that a driver got into an altercation with five people just after 10 a.m., and struck them with his vehicle before fleeing the scene.
A person involved in the incident was arrested later Wednesday, according to Fox 2 KTVU.
Two of the victims are in serious condition, one is in critical condition and a fourth was in fair condition.
Officials said the incident appeared to be isolated and added they don't believe the public is at risk. Sources told the San Francisco Chronicle that those who were injured or killed in the incident were attempting to steal the driver's vehicle.
The incident occurred in an industrial neighborhood along the waterfront, a few miles from the city's financial district.
Fox News' Kathleen Joyce and The Associated Press contributed to this report.