Truck driver charged in crash that killed couple heading to their Pittsburgh wedding
A truck driver who allegedly hit a New Jersey couple driving to their wedding in Pennsylvania last fall — resulting in their deaths — has been charged.
Jaspreet Singh Chahal, a 24-year-old from California, was charged with vehicular homicide and reckless endangering and misdemeanors in the deaths of Kathryn Schurtz and Joseph Kearney, the Reading Eagle reported Wednesday.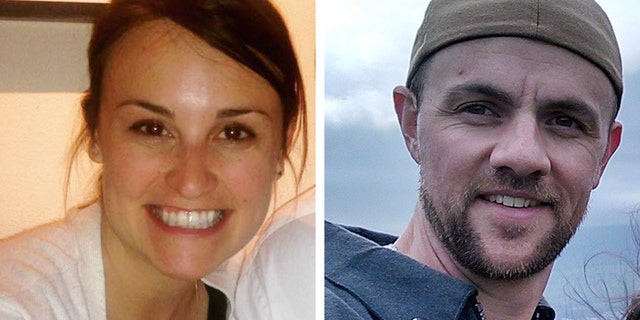 Schurtz, 35, and Kearney, 42, were engaged to be married on Nov. 14 when they were killed in a fiery crash on Interstate 78 in Berks County.
Chalal, while driving an 18-wheeler, was distracted by a cellphone conversation and didn't see the traffic stopped ahead of him before rear-ending Kearney's SUV, Pennsylvania State Police reportedly claimed in court documents filed this week.
FLASHBACK: NEW JERSEY COUPLE ON WAY TO WEDDING KILLED IN CHAIN REACTION CRASH
The couple was headed to their wedding, which was to be held in Pittsburgh, when they were killed. Three others were injured in the crash, officials said.
In their obituaries, Schurtz's family said she "will be remembered for her voracious appetite for reading, love of cooking, and trailblazing new adventures with Joseph." Kearney's family said he would be remembered fondly for "his signature style, sense of humor, spontaneity, his exhaustive knowledge of music and sports, and his love for Kate."
CLICK HERE TO GET THE FOX NEWS APP
"I've seen many horrific facts from accidents," Berks County District Attorney John T. Adams told the news outlet. "In this case, we certainly believe [Chalal] never braked before impacting the vehicles ahead of him, which makes … the facts of this case extremely egregious."
As of Wednesday, Chalal was not in custody. "We have to find him. ... That is our main goal at this point," Adams said.