Domestic shipping drives UPS profit in 3Q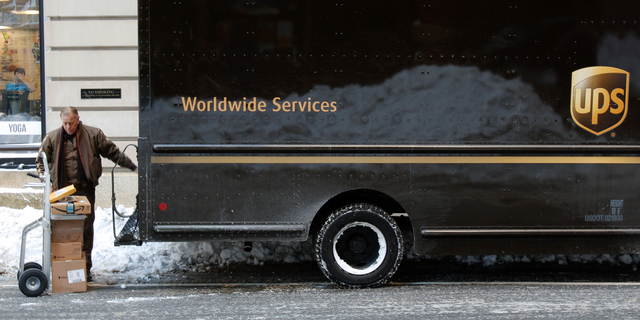 ATLANTA – Domestic shipping drove revenue higher at UPS and third-quarter profits rose 20 percent, but shares are down before the opening bell with U.S. markets falling again.
The Atlanta package delivery service reported a profit Wednesday of $1.51 billion, or $1.73 per share. Earnings, adjusted for non-recurring costs, were $1.82 per share, which is in line with expectations, according to a survey by Zacks Investment Research.
Revenue was $17.44 billion, about what industry analysts were expecting. Domestic revenue rose 8.1 percent, while international revenue was up 3 percent, or up 5 percent on a currency-neutral basis. Supply chain and freight segment revenue grew 12 percent.
UPS expects full-year earnings in the range of $7.03 to $7.37 per share. Analysts surveyed by FactSet expect $7.25 per share, on average.
Shares of UPS Inc. are down about 3 percent in premarket trading.
_____
A portion of this story was generated by Automated Insights using data from Zacks Investment Research. Access a Zacks stock report on UPS at https://www.zacks.com/ap/UPS