Defense Secretary Chuck Hagel appears at Veterans Day ceremony with cheek bandaged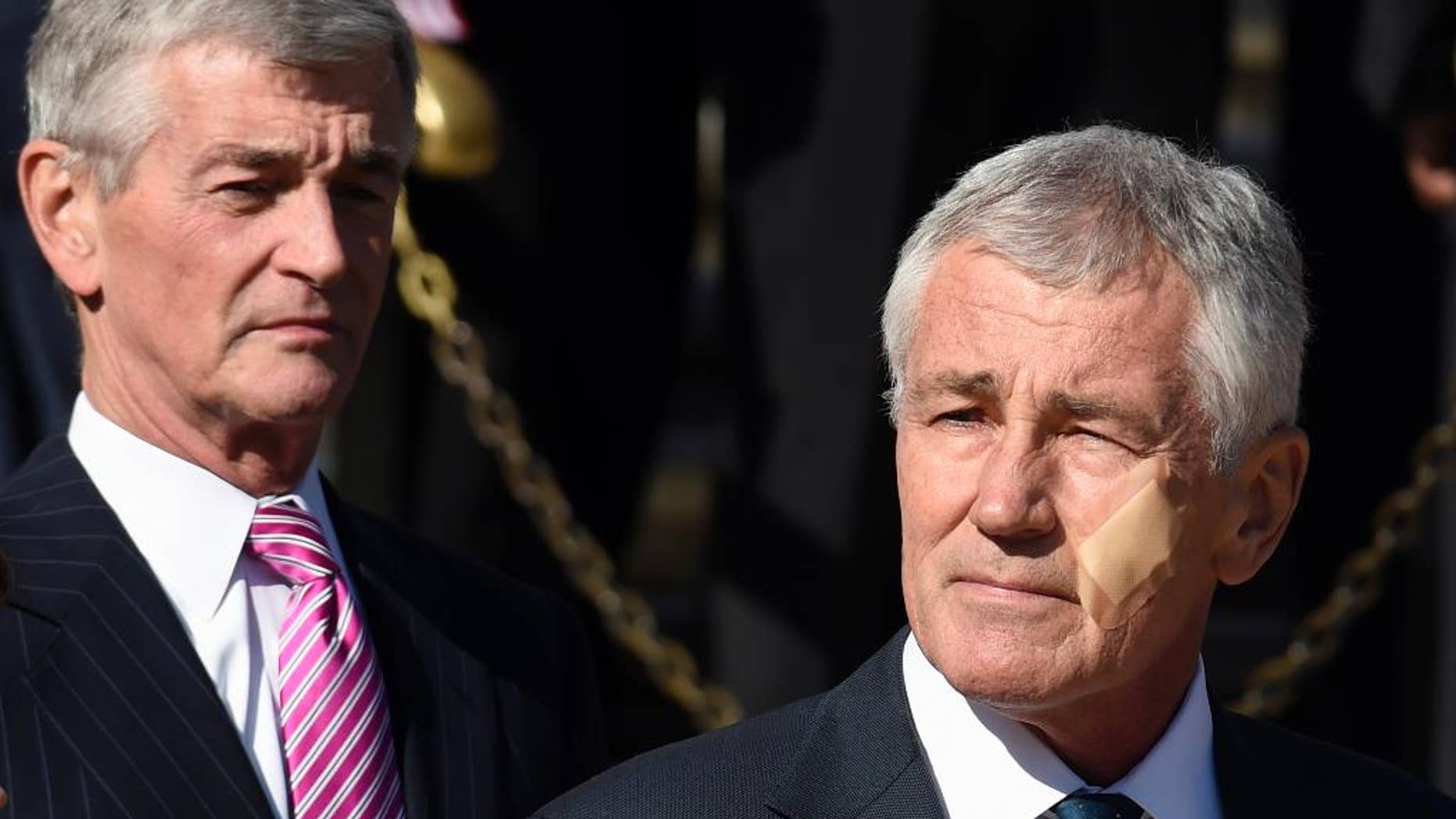 ARLINGTON, Va. – Defense Secretary Chuck Hagel appeared at a wreath-laying ceremony at the Tomb of the Unknowns at Arlington National Cemetery with a bandage on his cheek.
Pentagon officials said the bandage was a result of a minor kitchen accident needing no stitches, but offered no details.
A Pentagon duty officer said late Tuesday he had no further information on the kitchen accident.
Vice President Joe Biden spoke during the wreath-laying ceremony in honor of Veterans Day.