Decades-old dog tags found on Georgia roof; woman searches for owner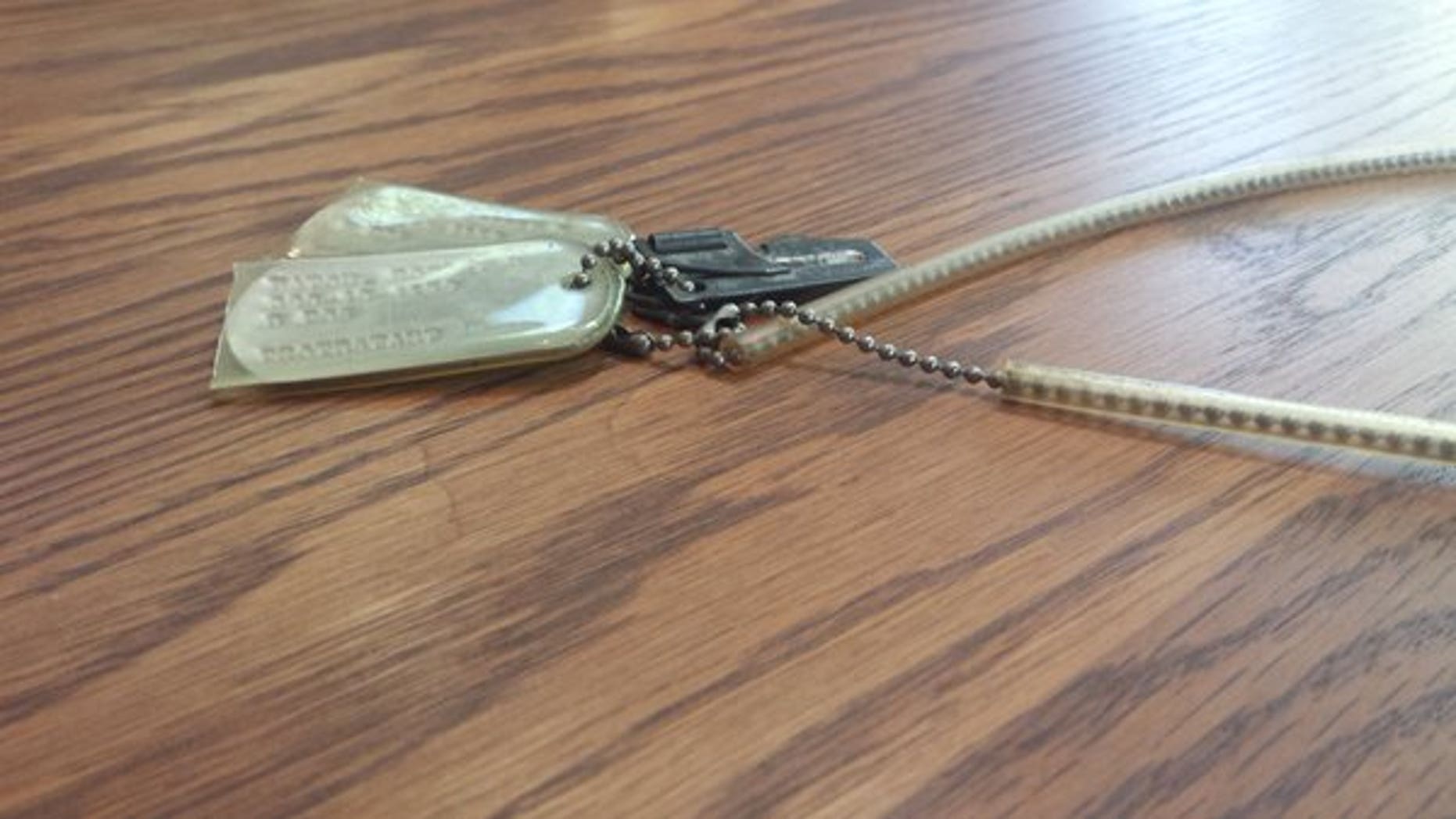 A woman in Georgia said crews replacing her roof made a surprising find: a set of dog tags belonging to the home's previous owner, who sold the property way back in 1978.
Now, Lois Schwartz is trying to find the owner or his family, and she's turning to Facebook for help, she told Fox 5 on Tuesday.
The man's name: Robert Eaton. The tags also show he's Protestant, and they list his blood type and Social Security number.
"I've put stuff on Facebook. I've tried to do everything I can, but it all just turned into dead ends," Schwartz said. She claimed the Social Security Administration couldn't help her.
"The roofers came by and they were scraping off the roof and they knocked on the door and they said that they found these dog tags," she told the news station.
Eaton sold his Marietta home to the Schwartz family in 1978. Now, Lois Schwartz says even if the tags make it to his relatives, she'd be grateful.
"When somebody's passed on, the family loves to have the dog tags to pass on from father to children to grandchildren and I'm sitting with dog tags of somebody I just don't even know," she said.