Deaths of 5 teens in wrong-way crash reclassified as murder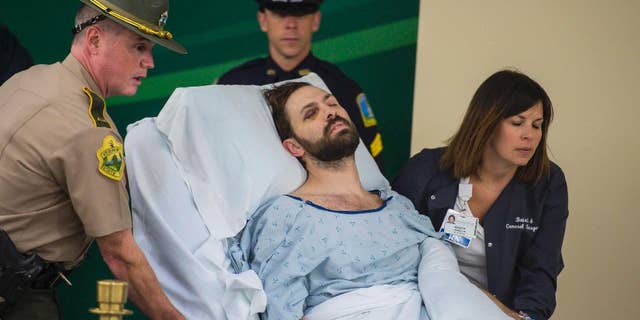 WILLISTON, Vt. – The deaths of five teenagers in a fiery car wreck that police say was caused by a wrong-way driver has been removed from the list of the state's highway fatalities for last year and has been reclassified as murder.
The reclassification from "highway fatality" to "murder" is an effort to help block public access to the incident report for the Oct. 8 crash in Williston, including the toxicology report from the driver of the truck that hit the teens' car, The Times Argus newspaper reported (http://bit.ly/2iLjyr7).
The driver, Steven Bourgoin, of Williston, has pleaded not guilty to five counts of murder and related charges alleging he caused the fatal crash.
Police say Bourgoin crashed into the teens' car while driving the wrong way on Interstate 89 and then stole a police cruiser and crashed it into at least seven other vehicles. They say a toxicology report showed he had a high level of THC, the active ingredient in marijuana, in his system. He was critically injured.
Four of the teen victims were Harwood Union High School juniors; the fifth attended Kimball Union Academy in Meriden, New Hampshire.
Then-Chittenden County prosecutor T.J. Donovan said Bourgoin, 36, displayed "a wanton disregard" for human life when he sped the wrong way on the interstate while other motorists honked at him.
Killed in the crash were Mary Harris, 16, of Moretown; Cyrus Zschau, 16, of Moretown; Liam Hale, 16, of Fayston; Janie Cozzi, 15, of Fayston; and Eli Brookens, 16, of Waterbury.
___
Information from: The Times Argus, http://www.timesargus.com/