Cop, Gunman Among 3 Dead in San Diego Standoff, Shootout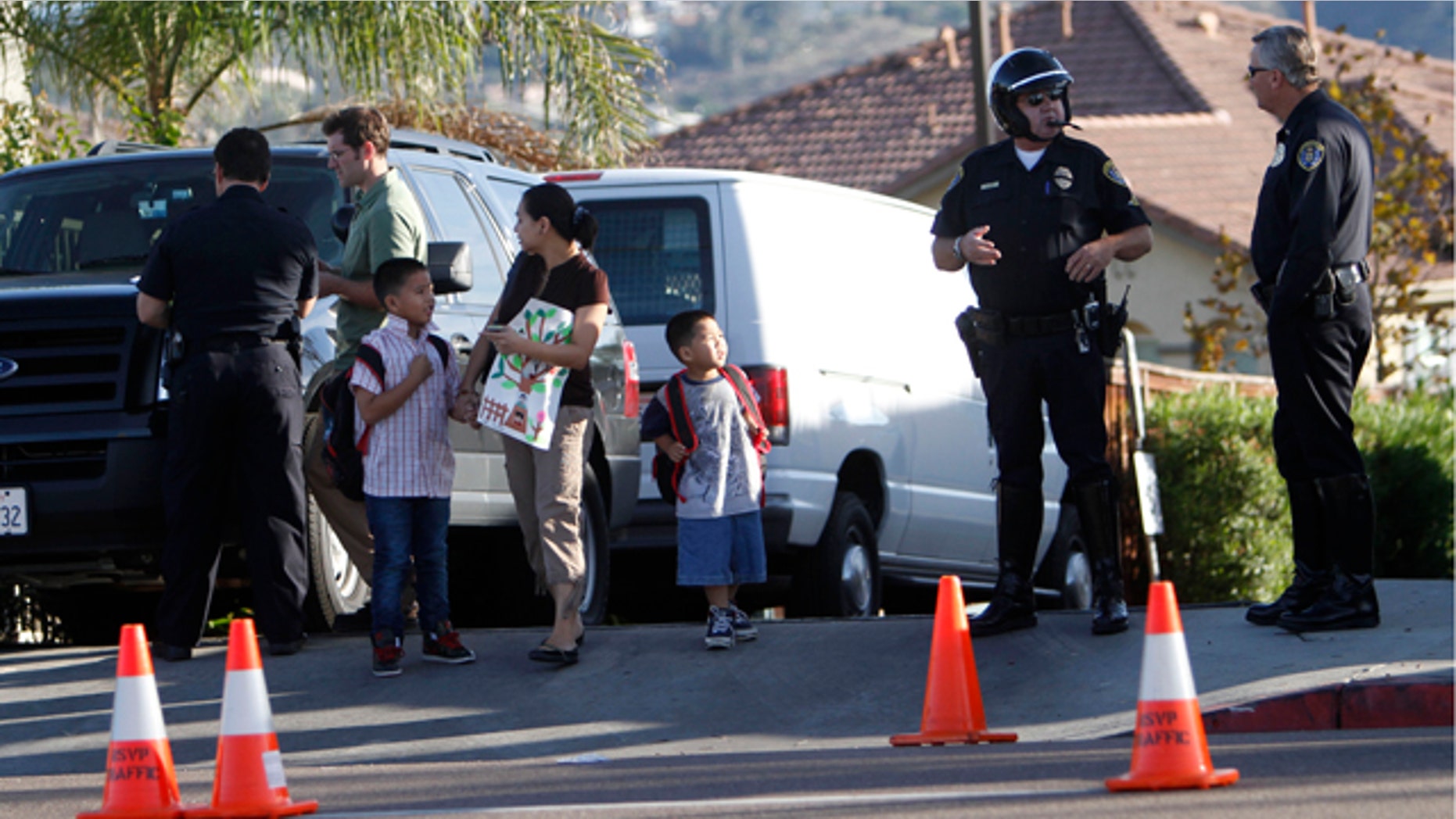 SAN DIEGO -- A San Diego police officer died in a shootout at an apartment and an eight-hour siege ended Thursday with the death of his suspected killer and another person, police said.
The standoff ended at about 6:50 a.m. when police officers went into the second-story apartment in the Skyline area of southeast San Diego and found a man and woman dead, Lt. Andra Brown said.
At least one of them was believed to have opened fire on officers the night before, she said, adding that it was not immediately clear whether the two committed suicide or died during the shootout. They were not immediately identified.
Three other people in the apartment were detained earlier and more than 50 people were evacuated from surrounding apartments during the standoff, she said.
The confrontation began at about 10:45 p.m. Wednesday when federal probation officers and U.S. marshals went to the apartment to check on a man who was on probation for assault with a deadly weapon, Brown said.
Acting Assistant Police Chief Jim Collins said someone inside opened the door, then slammed it in their faces.
The officers kicked in the door and took a man into custody, then called in San Diego police to help search for other people inside the apartment.
Luis, 26, stood in a grocery store parking lot across the street, wearing a Red Cross blanket and bright blue socks.
Luis told The Associated Press he was in the apartment downstairs with his wife and two small children when he heard gunfire.
"I just hear like a big 'boom!', then they exchanged some words, then I heard 'Officer down! Officer down!,"' he said.
Luis said he rushed to his window and saw police carrying another officer with a blood-covered neck and face down the stairs.
He continued to hear gunshots and told his family to take cover. Moments later, an officer banged on the door and yelled: "Get out! Get out!," and the family fled as bullets cracked in the darkness, Luis said.
Luis said he saw about 50 men, women and children running, crouched over, out of the complex.
They were herded across the street.
Luis said a couple lived in the upstairs apartment and he had seen a small girl there but he did not know if she also was a resident.
"They looked like really calm people," he said. "I never thought they would be like that."
A tenant, Ryan Davis, told the San Diego Union-Tribune that he heard six to 12 shots fired from what sounded like handguns and a shotgun.
"There was a hail of bullets," Brown said, but he declined to provide an estimate.
Three officers, including the fatally wounded officer, returned fire, police said.
Two officers fled the apartment, then went back inside to retrieve their wounded comrade, Brown said. He died at about 3 a.m. Thursday at a hospital. His name was not immediately released.
A police dog named Monty also was wounded in the shooting but is expected to survive, Brown said.
Dozens of San Diego police, county sheriff's deputies and federal officers responded to the officers' call for help and a special weapons team cordoned off the apartment.
A man and woman were arrested at about 3 a.m. after the SWAT team fired a flash-bang grenade inside, police said.
Hours later, the last two bodies were discovered.
Collins said the first man taken into custody lived in the apartment. Residents of the apartment complex told the Union-Tribune that the man lived with his mother, and had a brother who was often there with his girlfriend.