Connecticut's lieutenant governor's office says meeting planned between Giffords, Sandy Hook students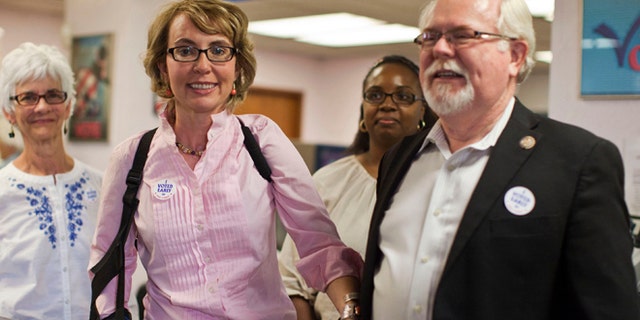 NEWYou can now listen to Fox News articles!
NEWTOWN, Conn. – A spokesman says Connecticut's lieutenant governor has been invited to attend a meeting between former Arizona Rep. Gabrielle Giffords and families of the victims of the deadly Newtown elementary school shooting.
Lt. Gov. Nancy Wyman's spokesman Steve Jensen said Thursday night a visit by Giffords and her husband, astronaut Mark Kelly, is "planned but not confirmed" for Friday afternoon.
He says the plans include Giffords meeting at a private home with families of the 20 children and six school officials killed at Sandy Hook Elementary School last month. He says Giffords may also make a second appearance.
Phone calls and emails to Giffords' representatives haven't been returned.
Giffords was wounded by a gunman in a mass shooting two years ago in Tucson, Ariz. Six people died in that assault.