Compass Airlines plane forced to divert after man allegedly on meth approaches cockpit: report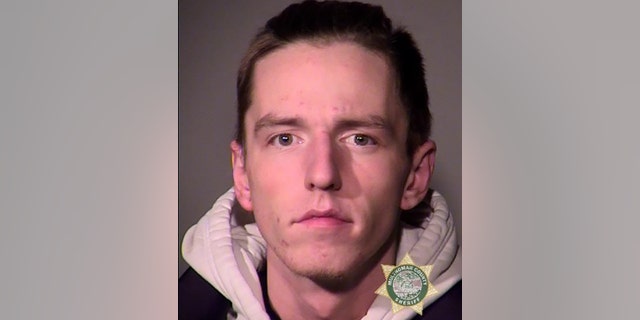 A Compass Airlines plane flying from Seattle to Los Angeles was forced to land in Portland after a 21-year-old Washington man who claimed to be on methamphetamines interfered with the flight crew and advanced toward the cockpit, a federal complaint said Thursday.
Douglas B. Smyser allegedly told authorities he became paranoid and suspicious aboard the flight Wednesday after ingesting methamphetamine before takeoff, the Oregonian reported, citing the complaint. He was reportedly heading to a drug rehab home in Malibu, Calif., at the time.
DELTA FLIGHT 'DID NOSE DIVE, TWICE,' MAKES EMERGENCY LANDING AMID TURBULENCE THAT SENT 3 TO HOSPITAL: REPORT
The 21-year-old's disturbing behavior began before takeoff when a backpack he threw into the aisle began to vibrate from an electric razor it contained, according to the Oregonian. He also paced the aisle, refused to sit down, and claimed someone in the back of the plane had a gun, the report said.
Smyser also made attempts to approach the front of the plane but was restrained by a passenger, the paper reported. The crew feared he may rush the cockpit, so the captain locked the doors and diverted the plane to Portland International Airport.
CLICK HERE TO GET THE FOX NEWS APP
The FBI and local police arrested Smyser and charged him with the state crimes of menacing and disorderly conduct, and a federal charge of interference with a flight crew, FOX12 Oregon reported, citing the complaint.