Colorado theater shooting judge deciding fate of juror who reportedly saw news reports on case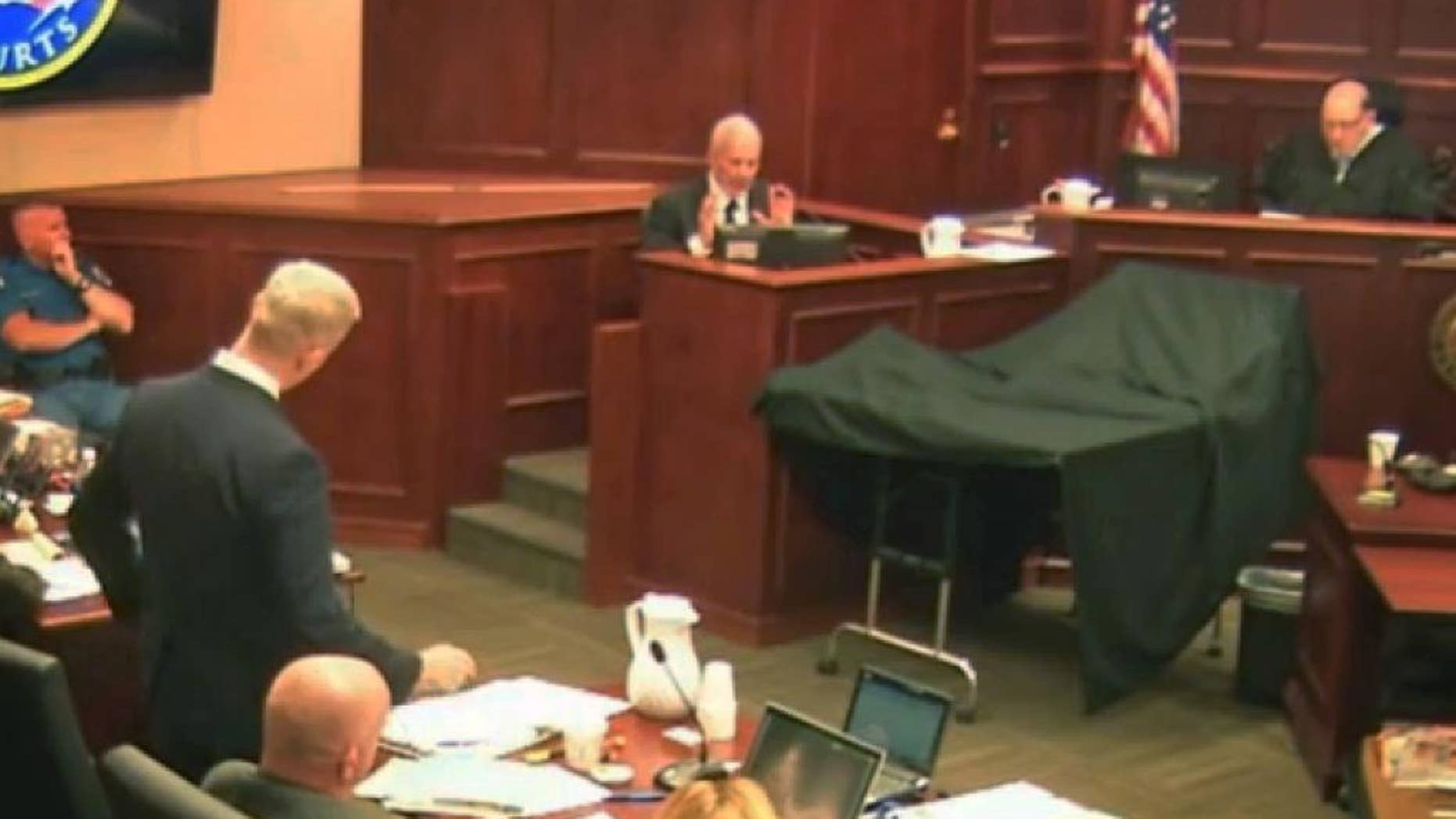 CENTENNIAL, Colo. – The judge in the Colorado theater shooting trial is considering what to do about a juror who reportedly violated the judge's orders by talking to fellow jurors about news reports on the case.
The issue came to light Tuesday when a juror told Judge Carlos A. Samour Jr. that she heard another juror talking about the case on two previous occasions.
She said on Monday, the juror told her and two other jurors that the district attorney was reprimanded for tweeting about the case during the proceedings. She also said about a week ago, the same juror said the defense sought a mistrial.
The jury wouldn't have heard about the Twitter issue or mistrial request when they came up in court because the judge and attorneys discussed them while jurors weren't present.
Samour also was concerned that the other two jurors who heard the news didn't step forward.