Coastal Carolina University silent on investigation into alleged cheerleader escort ring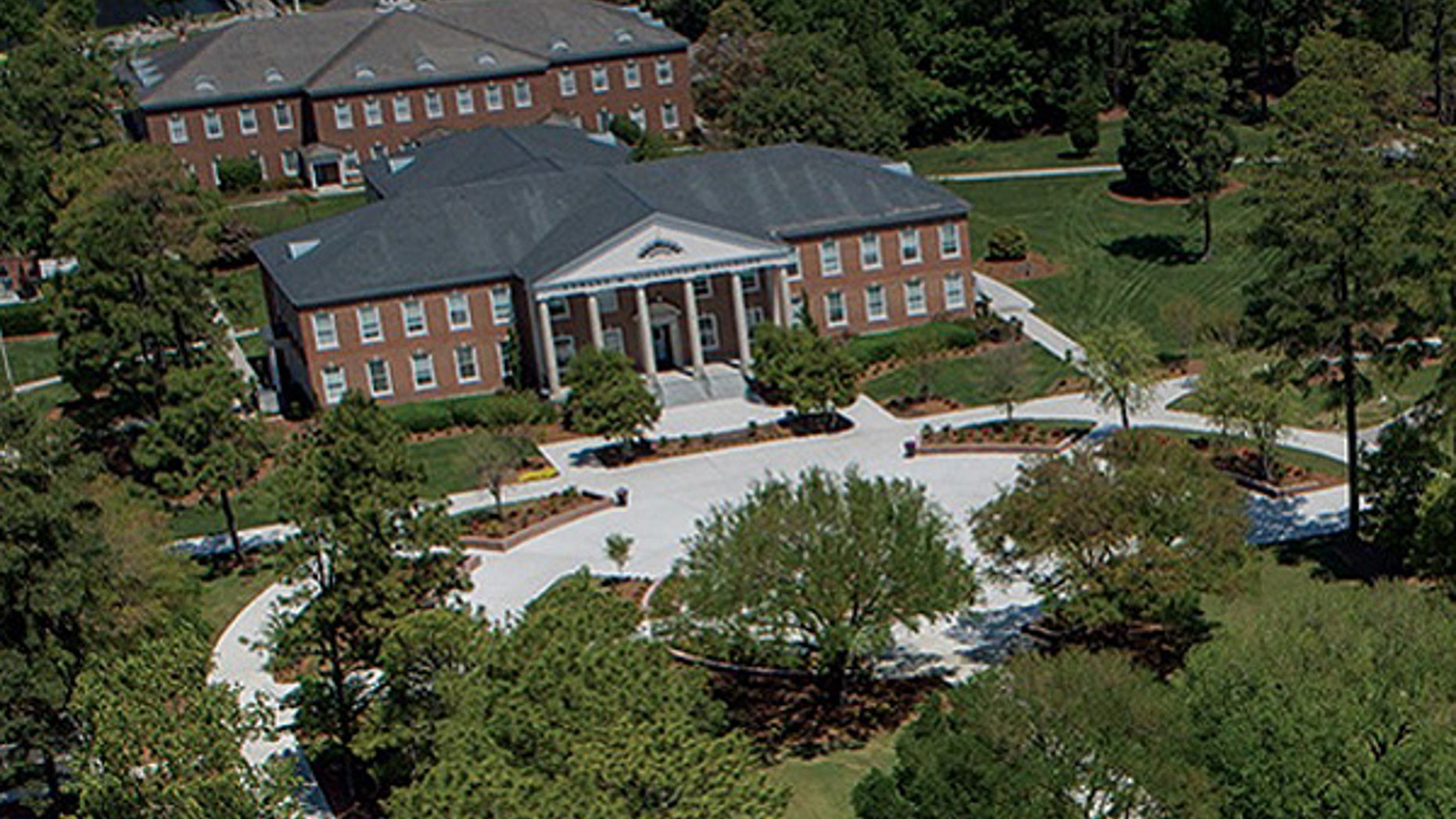 A South Carolina college is refusing comment over what led to an entire cheerleading team being suspended during investigations into allegations that members of the squad worked as strippers and escorts.
That silence has helped feed local speculation about what exactly and where exactly members of Coastal Carolina University's now-suspended cheerleading squad were engaged in the alleged activities. There usually are 15-18 members of the squad.
The uproar began March 8 when an anonymous letter was sent to the 10,000-student university  in Conway, near Myrtle Beach.
The letter said some of the girls worked for escort services and were paid between $100 and $1,500 per date, according to The Sun News.
"I am writing you today to file an official complaint against the Coastal Carolina University Cheerleading Team and to insist that punitive action be taken against the team," the letter says. "These problems are not new they have been going on for quite some time. The coaches were only a small part of the problem."
"[A]s you will see in the information I've provided for you there are some serious issues going on at CCU in the Cheerleading Program," the informant continues. "There is a rampant use of alcohol, drugs, binge drinking, using fake ID's, being busted by cops at parties for underage drinking, stripping at the male strip clubs, prostitution, the girls that are stripping try to recruit new girls when they join the cheerleading team to strip at the strip club, veterans of the team provide alcohol to underage teammates, bullying is done by veterans of the team."
After suspending the entire cheerleading squad, CCU launched a "criminal investigation" of the matter. Last Thursday the results of that "investigation," were obtained by The Sun News. The report concluded that some of the cheerleaders involved were paid hundreds of dollars as well as gifts of such items as Michael Kors purses and designer shoes and clothes.
None of the students was found to have engaged in any sexual activity, but the report stated that the schools' investigation found "evidence of an escort service" and that they ran their operation through an escort site called seekingarrangement.com.
Besides intense local speculation about what and where the cheerleaders were allegedly partying and stripping, there has been some criticism of the school.
"I am disgusted and angered that Coastal Carolina University has released an incomplete investigation to the media that paints the women of the Cheerleading Team as prostitutes with the broadest of strokes," Amy Lawrence, an attorney who represents five cheerleaders, said in a statement released on Thursday. "This goes to the heart of what is wrong with the University and its inadequate treatment of women, not only in sports but on campus."
SeekingArrangement.com has come to the defense of the team offering to "foot the bill" for their case, according to local news station WDPE.
"To portray these women as 'prostitutes' just because you do not understand or agree with their dating choice is bullying," Seeking Arrangement CEO Brandon Wade said in a statement. "We will not stand for slut shaming, and find it wildly inappropriate for a public university to comment and pass judgment on the dating habits of their students."
"Sugar Babies are not escorts, they are ambitious, goal oriented individuals who is looking for a specific kind of relationship."