Citing investigation, Iowa police won't release cause of death in Iowa cousin case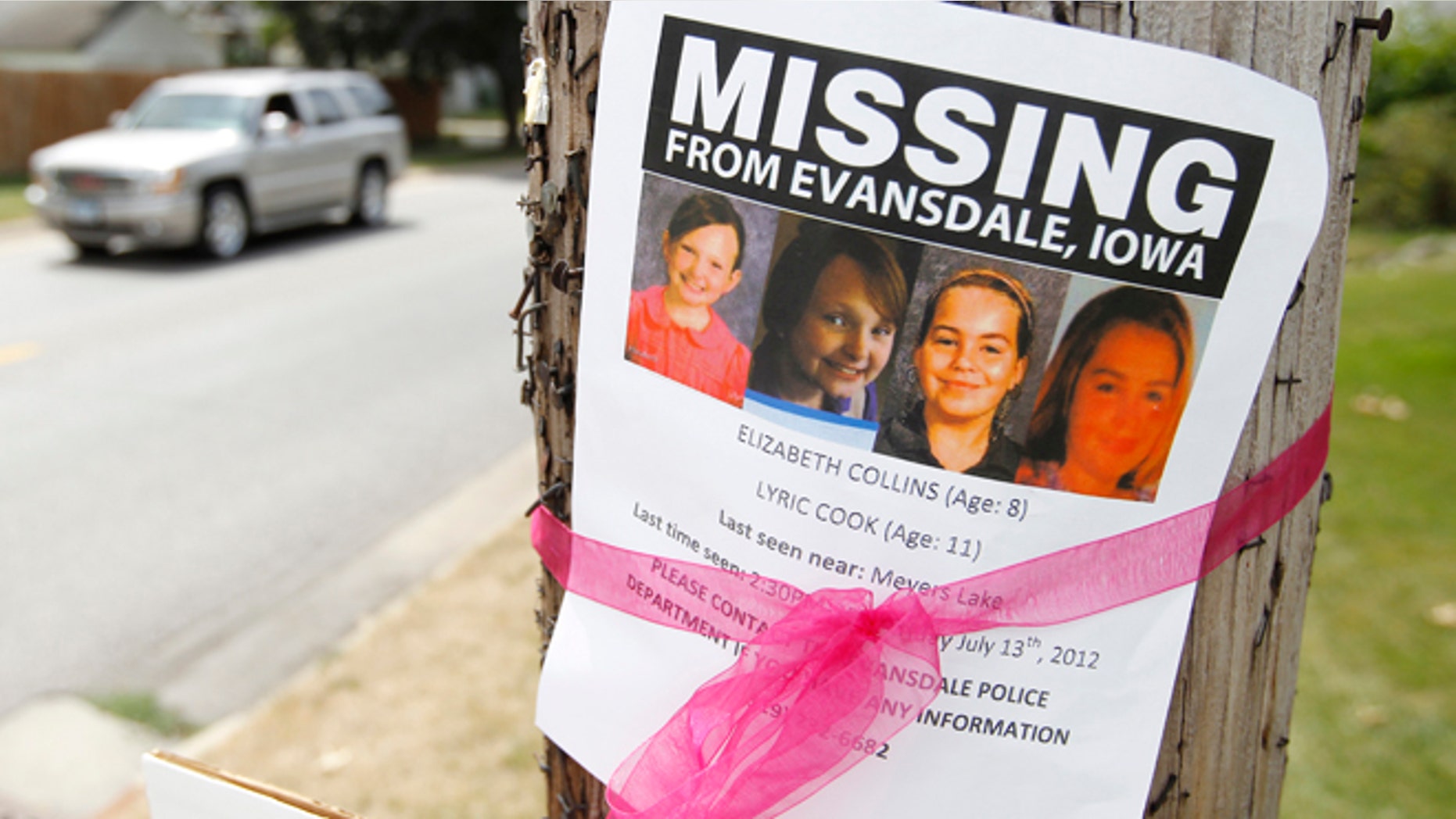 EVANSDALE, Iowa – Authorities won't be releasing details anytime soon about what caused the deaths of two cousins whose bodies were found in a park about 25 miles from their homes in northeast Iowa.
Evansdale Police Chief Kent Smock told The Des Moines Register on Wednesday that the causes and other details about the deaths of Lyric Cook and Elizabeth Collins will be kept confidential in order to protect the investigation.
Smock says "the only people that are going to know this information are the people who are responsible."
He says tests on the girls' bodies aren't finished yet.
Lyric was 10 and Elizabeth was 8 when they disappeared from Evansdale on July 13. Their bodies were found on Dec. 5.
No arrests have been reported as the investigation continues.