Cemetery Agrees to Let Father of Fallen Soldier to Fly Flags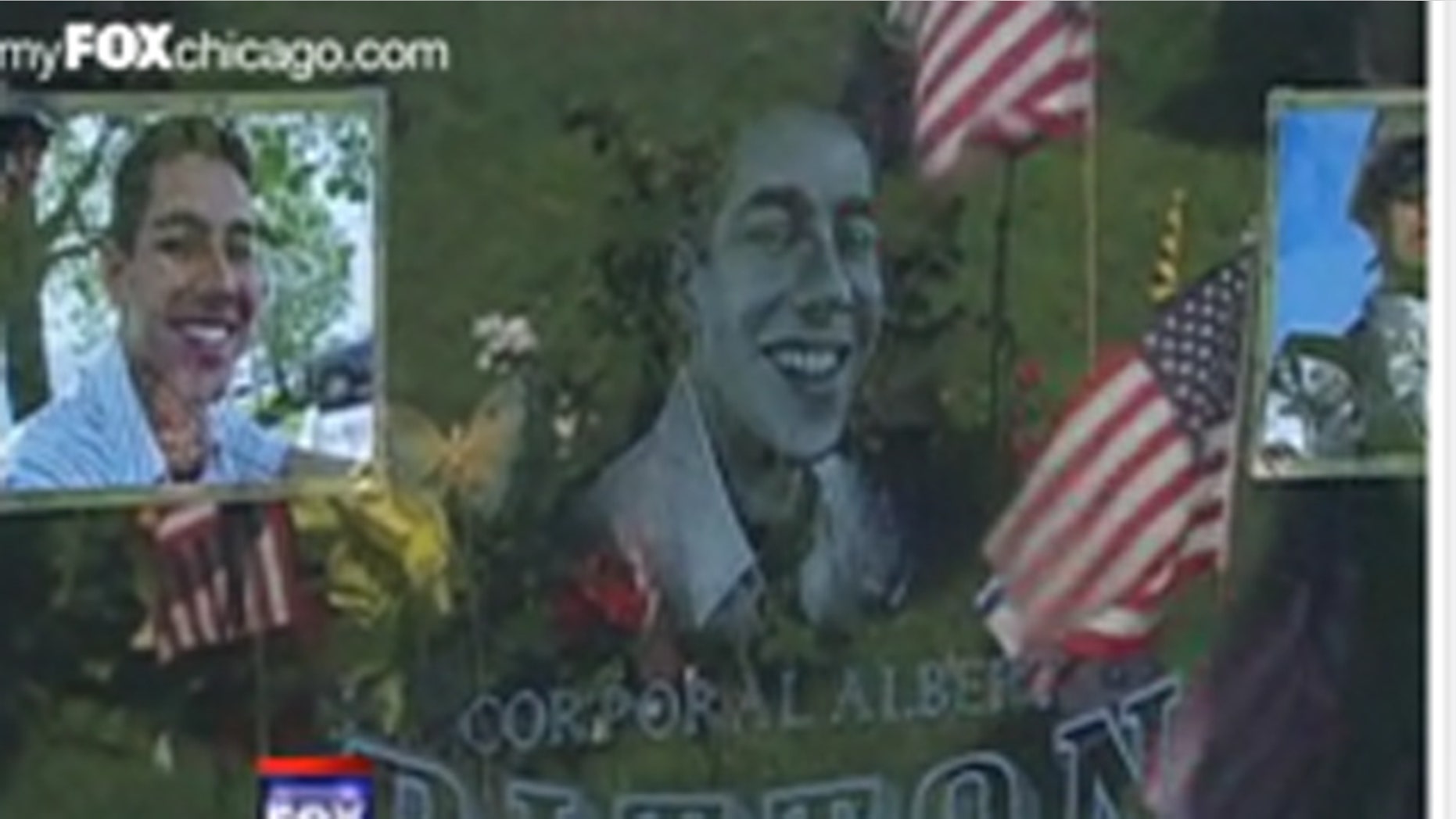 The father of an Illinois soldier who died in Iraq has made a deal with a cemetery for the right to keep the 10-foot flag poles that bookend his son's memorial, MyFoxChicago.com reports.
Army Cpl. Albert Bitton was killed by a roadside bomb in 2008. For the past two and a half years the poles have displayed an American flag and an MIA/POW flag, one on each side of the headstone. It's a monument that his father, Elie Bitton, visits three times a day.
But last week, Ron Graeff, the cemetery's new manager, ordered Bitton to take down the flags and flowers around the grave site because they violate the cemetery's rules.
Though the rules permit American, Israeli and Army Airborne flags, they don't allow memorials taller than 4 feet.
The situation is a shame, a Veterans of Foreign Wars spokesman told MyFoxChicago.com, and the Illinois Department of Veterans Affairs is investigating the dispute.
The cemetery told Bitton that he had until the end of day Monday to remove the flags, but the city of Skokie arranged a meeting between Bitton and cemetery management, so Graeff said no action will be taken prior to that meeting.
Bitton told MyFoxChicago.com that he is willing to give his life for his son's honor and is ready to put up a fight with the cemetery, which is owned by Dignity Memorial, a Houston-based firm.