California woman arrested after leaving 2 babies in hot car while shopping at Walmart: police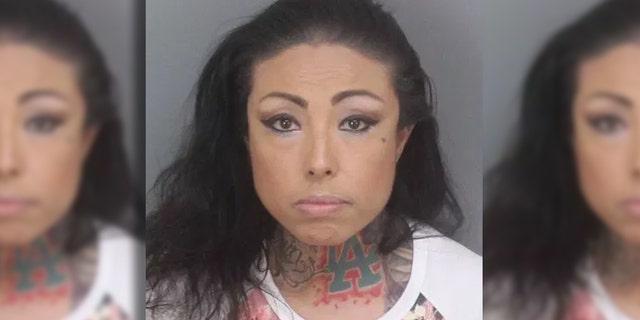 A California woman was arrested after she allegedly left two babies — a 9-month-old and a 1-year-old — inside a hot car while she shopped at a Walmart in Ontario.
Crystal Gonzales, 34, was arrested Sunday after a security guard noticed a group of people gathered around a white SUV in the store's parking lot.
The two children, who have not been identified, were allegedly "in distress due to the high temperatures," Ontario police Detective Melissa Ramirez told the San Bernardino Sun. Temperatures Sunday reached nearly 100 degrees.
NEW YORK TEEN STABS SLEEPING GRANDMOTHER, STEALS $23, COPS SAY
The security guard, who has yet to be named, called the Ontario Police Department. Another witness recorded the incident.
"The AC was not on, the windows were slightly cracked, but the car was off and the doors were locked," Ontario police Detective Melissa Ramirez told the publication, adding that authorities think Gonzales, who told police she is the children's mother, was shopping inside the Walmart for roughly a half-hour before returning to the car.
Gonzales allegedly told police both children were asleep when she arrived at the store and didn't want to wake them before going inside, FOX17 reported.
"Both children were medically evaluated at the scene but ended up not needing to be transported to a hospital," Ramirez said.
'HAIL SATAN' CARVED INTO SOUTH CAROLINA BAPTIST CHURCH
Police arrested Gonzales and local Child Protective Services took the two children, according to the San Bernardino Sun.
Gonzales, who faces a child endangerment charge, according to FOX17, was released after she posted $100,000 bail.