California man arrested 10 times in 31 days drove to police station in stolen car to pick up property: cops
Fresno man Keith Chastain is accused of 18 felonies and 15 misdemeanors between Feb. 19 and Tuesday
A California man who racked up almost three-dozen charges and 10 arrests in the past month was most recently busted for allegedly driving a stolen car to the police station to pick up his personal property, cops say.
Local law enforcement is "very familiar" with Keith Chastain, Clovis police said in a statement.
The 38-year-old was booked into the Fresno County Jail 10 times between Feb. 19 and Tuesday, the department said. Six of those arrests happened in Clovis, just northeast of the City of Fresno.
The most recent came as officers intercepted a stolen vehicle and found him in the driver's seat, according to police.
2 CALIFORNIA SEX PREDATORS ACCUSED OF RAPING GIRLS AT MOTEL IN HOMELESS VOUCHER SCANDAL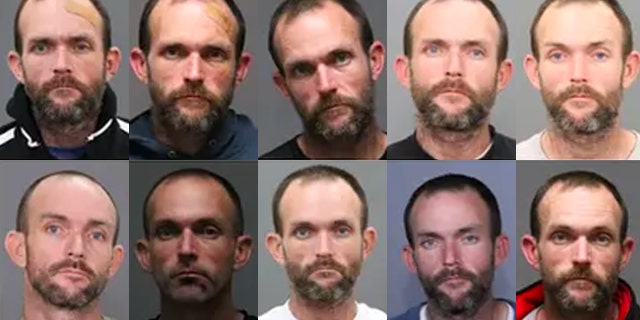 Officers located the stolen truck and "initiated a high-risk traffic stop" right outside the Clovis Police Department building around 9:30 a.m. PT Thursday.
They arrested Chastain without further incident.
"He was the only person in the stolen truck and was actually on his way to pick up his personal property from our department when he was arrested," police said.
Between mid-February and this week, police say he racked up 18 felony charges and 15 misdemeanors. The cases involve six stolen cars, DUI, drugs, vandalism and fraud.
WATCH: Oregon murder suspect escapes court
OREGON MURDER SUSPECT ESCAPES COURTHOUSE IN WILD SECURITY VIDEO
The Fresno man's rap sheet goes back even further, court records show.
In February 2022, he was accused of domestic violence and, separately, of fleeing police.
The domestic charges were later dismissed.
CLICK HERE TO GET THE FOX NEWS APP
In 2005, he pleaded no contest to two separate robbery charges.
He's due back in court Friday morning.