Bus hijacked in Washington, DC; pedestrian killed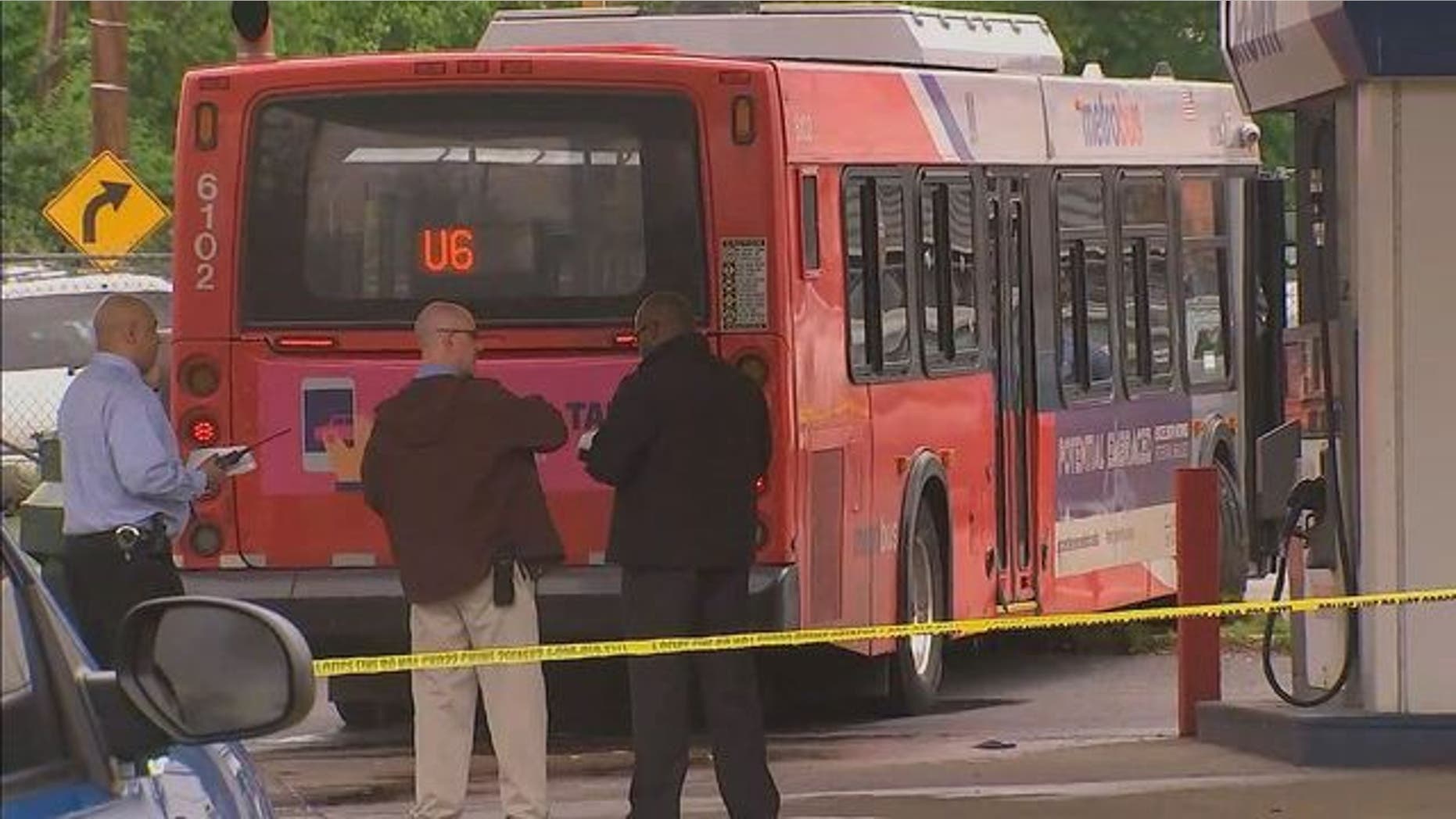 At least one man was in custody Tuesday after a bus-jacking in Washington D.C. reportedly triggered several crashes and led to the death of a pedestrian.
The Metrobus was hijacked just before 11 a.m. near Minnesota Avenue and Sheriff Road, FOX5DC reported. Police said the suspect attacked the driver, reportedly with a screwdriver. The driver hit an emergency button and other passengers got off the bus before the suspect drove away, investigators add.
The bus was driven only a short distance, but reportedly caused numerous accidents and jumped a curb, striking the pedestrian, during the span of about three minutes.
The man who was hit had been taking out the trash from his nearby business, FOX5DC adds.
The driver of the bus is expected to survive, NBC4 reported.
Police Chief Cathy Lanier said the suspect appeared distraught as officers took him into custody.

The Associated Press contributed to this report.