'Bored' Oklahoma teen gets life in prison for killing Australian baseball player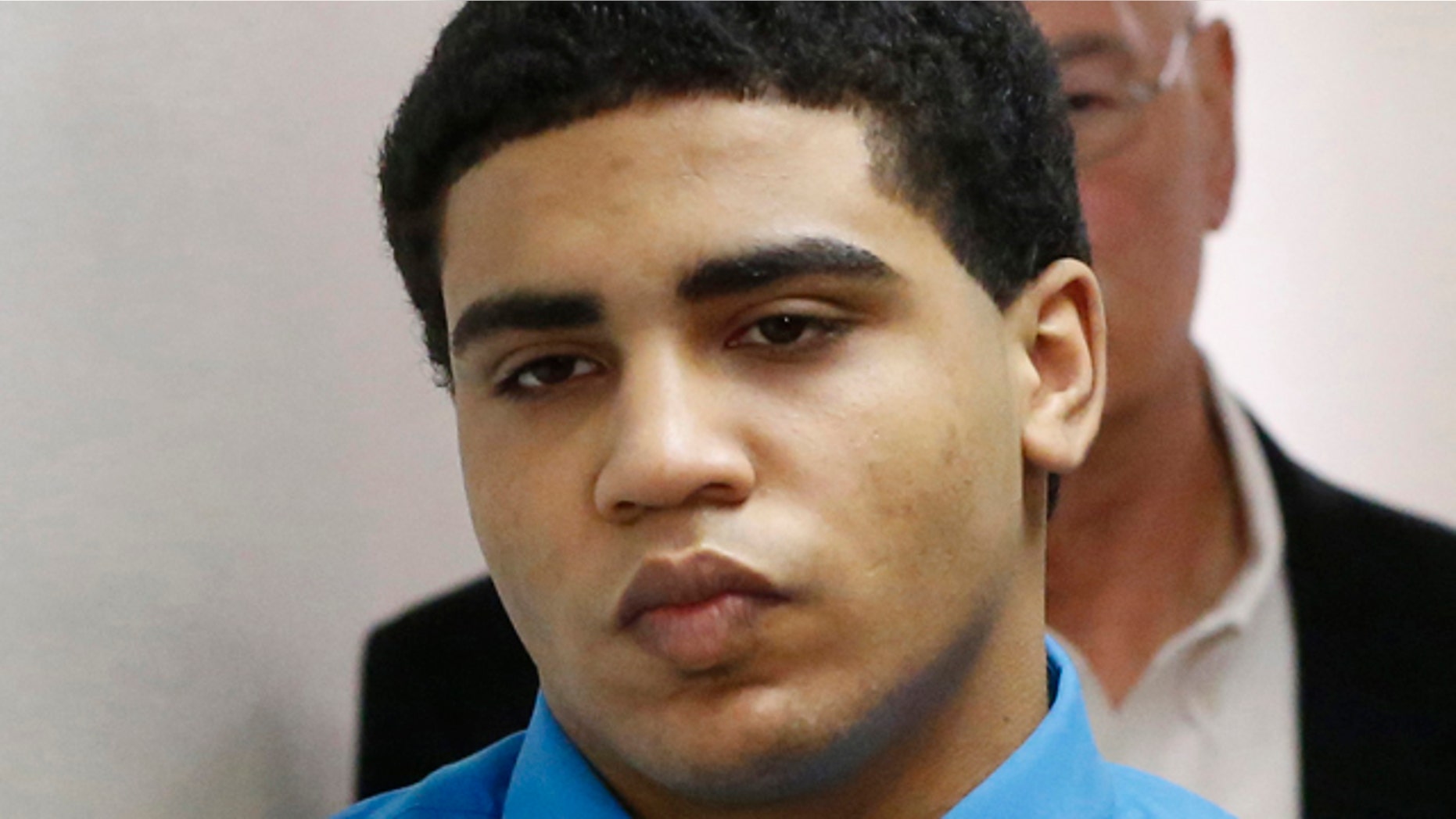 An Oklahoma teen who police said shot and killed an Australian baseball player because he and his friends were bored was sentenced to life in prison Tuesday.
District Court judge Ken Graham handed down the punishment to 18-year-old Chancey Allen Luna after a Stephens County jury had convicted Luna of first-degree murder in the August 2013 shooting death of 22-year-old Christopher Lane. Luna was tried as an adult, making him eligible for the punishment of a life sentence.
According to the Oklahoman newspaper, Luna told the probation officer who prepared a presentencing report that he had been involved in the Crips street gang for three years before the shooting. The paper reported that "Crips For Life" was written on the back of the clothes he wore to sentencing.
Authorities say Lane was shot in the back while he was jogging in Duncan.
Luna's defense attorney had acknowledged that Luna fired the fatal shot from a passing car that he was riding in, but during closing arguments, he repeatedly noted that Luna was 16 at the time and said 16-year-olds "take stupid, senseless, thoughtless actions."
Prosecutors argued that the evidence was clear that the driver, Michael DeWayne Jones, and Luna had planned to kill someone, though they told the jury that they didn't know Luna's motive for the shooting, apparently disavowing the earlier police statement about boredom.
"He aimed it right at his back. ... It was a good shot," District Attorney Jason Hicks said then.
Lane, from Melbourne, Australia, was in Oklahoma on a college baseball scholarship. He was a catcher and preparing for his senior year at East Central University in Ada and was visiting his girlfriend and her family in Duncan when he was shot.
A co-defendant in the case, James "Bug" Edwards Jr., now 17, testified that he was a passenger in the car when it swerved toward Lane, and Luna fired the shot.
Edwards testified as part of a plea agreement in which a first-degree murder charge against him was reduced to being an accessory after the fact.
The Associated Press contributed to this report.