Body spray, lit cigarette make car explode, police say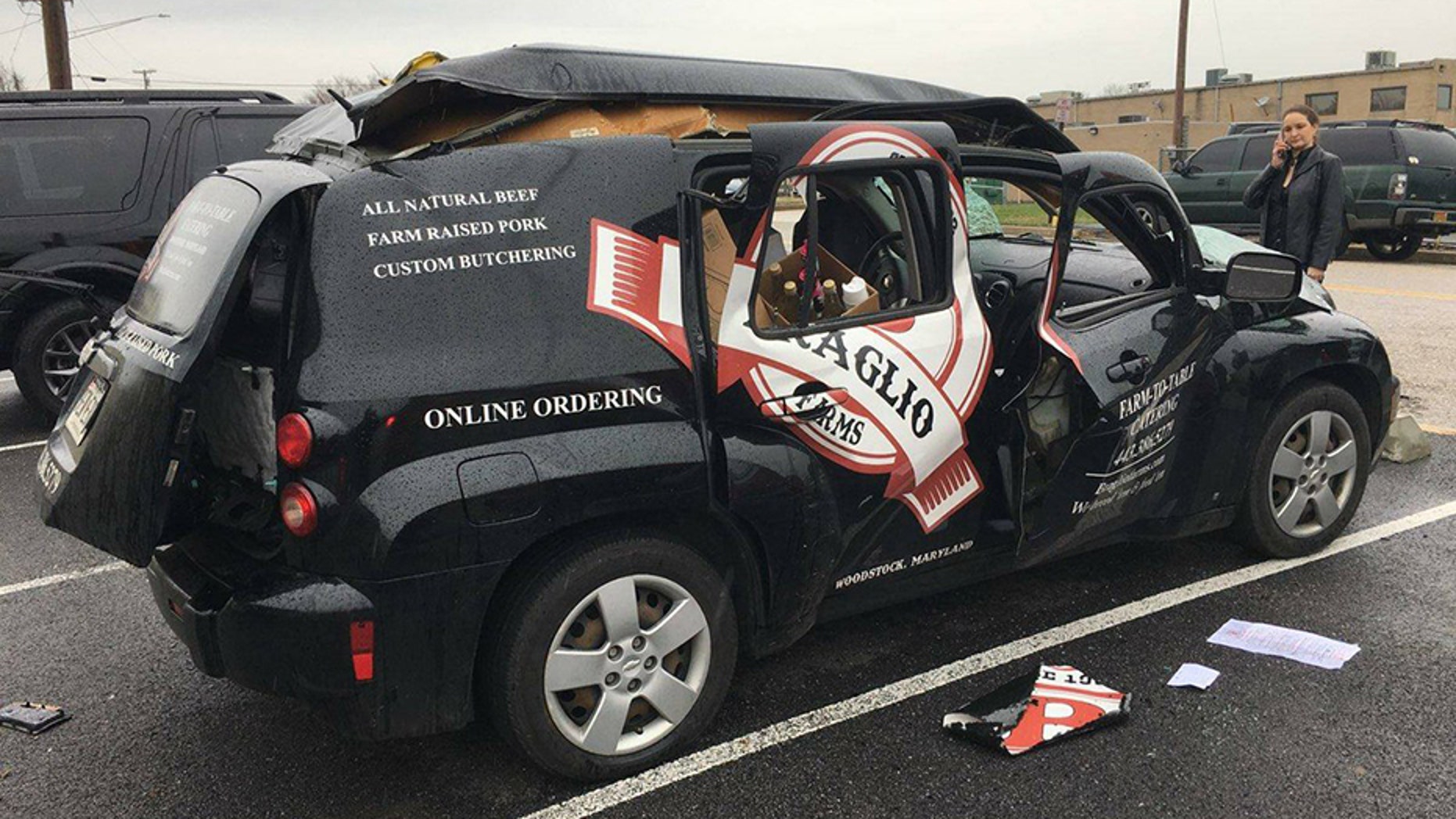 A car in Maryland exploded on Thursday after the person inside sprayed aerosol deodorant before lighting a cigarette, police said.
The incident was described as "a sudden and violent expansion of the air molecules," Baltimore County Police spokeswoman Jennifer Peach told The Baltimore Sun.
TODDLER DIES IN FLORIDA AFTER MOM LEAVES HIM IN HOT CAR, POLICE SAY
The man reportedly had the air conditioning on and the front windows down as he used the spray. But after he lit the cigarette, the car blew up, she said – busting out the roof, doors and smashing the front window.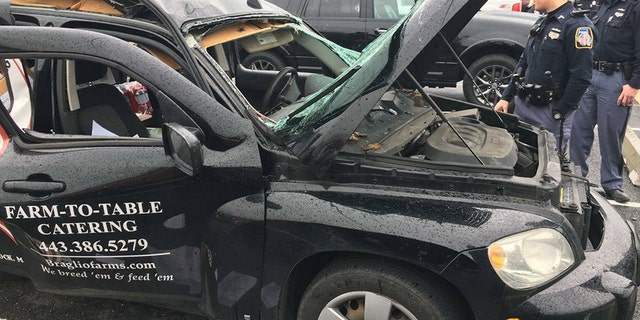 The car bore the logo for Braglio Farms in Woodstock, Maryland, whom the man works for as a chef, owner Scott Braglio told Fox News.
The incident happened in the parking lot of a restaurant supply store, Braglio said, adding that there was a big flash during the explosion. He said he wasn't sure how his employee managed to get out.
$1,600 UBER FARE LEAVES NEW JERSEY MAN POORER BUT WISER
The driver seemed to have not been harmed, Peach told The Sun, but was taken to the hospital to check for any signs of hearing damage. Police had said on Twitter that he had sustained "serious injuries."
Braglio said his employee was released on Thursday and is doing okay.
The car is now in the tow yard, he added.
The Associated Press contributed to this report.