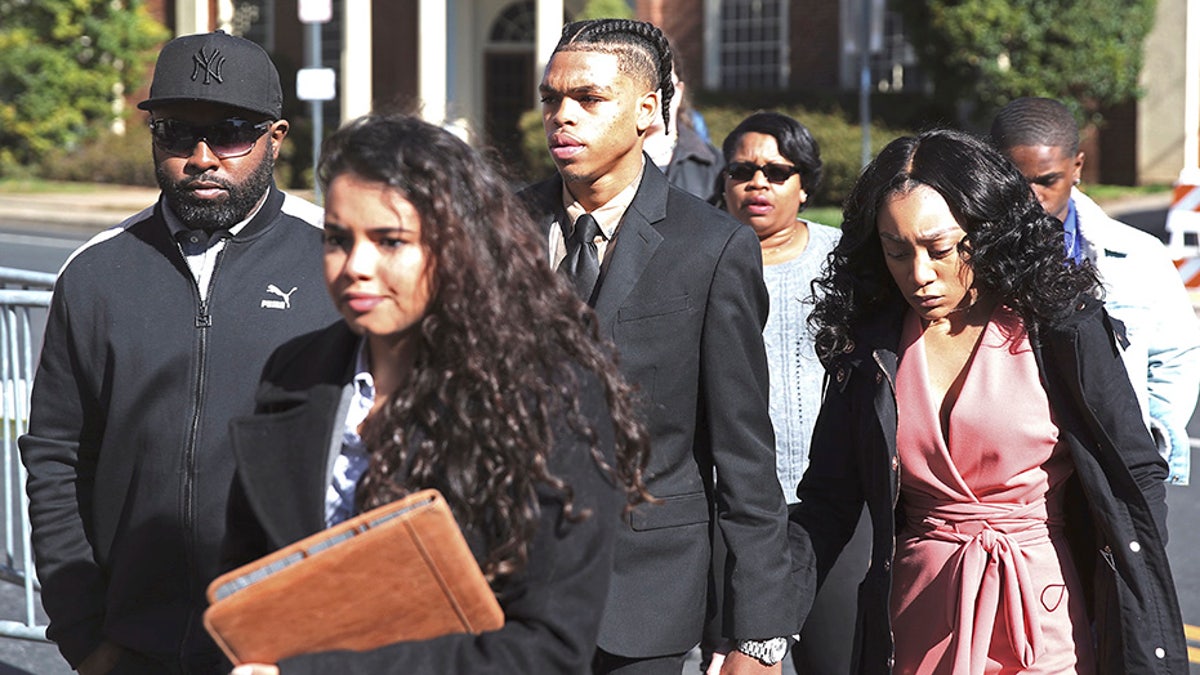 A Virginia judge has acquitted a black man who was brought up on an assault charge after being badly beaten during the violent aftermath last year's white supremacist rally in Charlottesville.
DeAndre Harris, 20, was accused of assaulting white nationalist Harold Crews in a parking garage after the Aug. 12 "Unite the Right" rally.
News photos of Harris being beaten in the garage were widely shared online. He was left with serious injuries.
"I don't see that Mr. Harris did anything wrong that day," Charlottesville Judge Robert Downer said Friday, according to the Daily Progress, a local paper.
WARRANT ISSUED FOR BLACK MAN BEATEN DURING CHARLOTTESVILLE RALLY
Harris said he swung a flashlight towards Crews because he believed Crews was attacking a friend with a flagpole.
Crews, a North Carolina lawyer, persuaded a Charlottesville magistrate to issue an arrest warrant against Harris in October. He said the flashlight bruised his face.
Harris supporters in the courtroom erupted in applause when the verdict was announced, the Daily Progress reported. He faced up to a year in jail if convicted of the misdemeanor charge.
Four men have been charged with assaulting Harris.
MAN ARRESTED IN BEATING OF DEANDRE HARRIS IN CHARLOTTESVILLE, POLICE SAY
The rally, planned in part protest the removal of a statue of Confederate Gen. Robert E. Lee, is blamed for the death of a woman who was killed when a car was driven into a crowd of counter-protesters.
The Associated Press contributed to this report.