ATM machine ripped out of Florida bank's drive-thru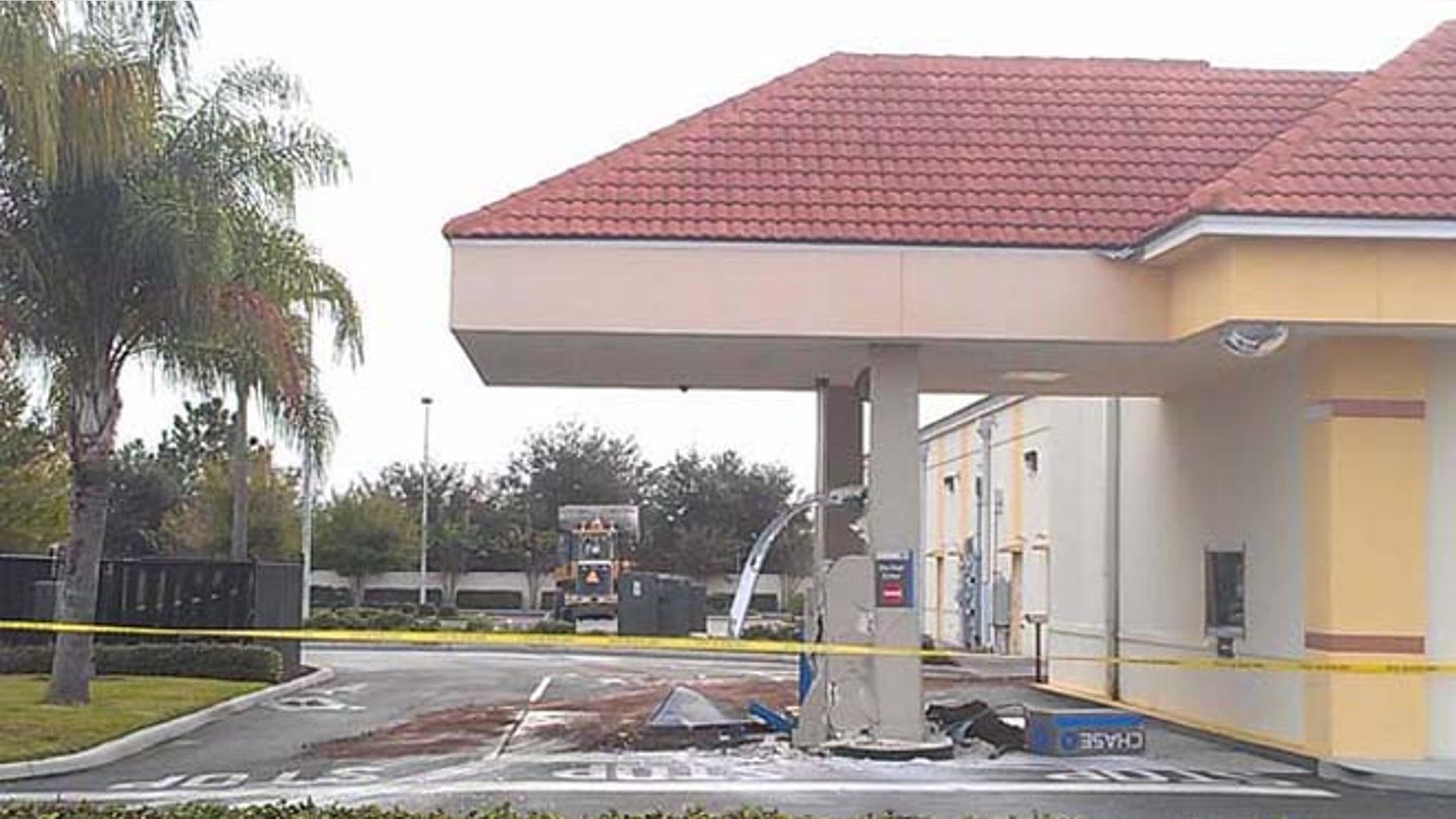 An ATM machine has been stolen out of an Orlando Chase Bank drive-thru, leaving behind a pile of wires and scrap metal.
Police believe the suspects used construction equipment early Thursday morning to rip the machine out of the ground before fleeing, MyFoxOrlando.com reports.
Authorities found an abandoned front-end loader construction truck at the Chase Bank on Lee Vista Boulevard, according to the Orlando Sentinel.
"The ATM did contain an undisclosed amount of cash," Orlando Police spokesman Sgt. Jim Young said.