A powerful storm system pummeled the Northeast on Tuesday with drenching rain, golf-ball-sized hail and damaging winds, leaving at least two people dead and knocking out power to hundreds of thousands of homes and businesses.
An 11-year-old girl in New York was killed when strong winds sent a tree crashing onto the car she was unloading with her mother, FOX5 NY reported. Firefighters used power tools in an attempt to cut away the tree and rescue the girl. The girl's mother suffered minor injuries.
A man in Connecticut was killed when a tree fell on his truck, Danbury Mayor Mark Boughton told the Hartford Courant. Fallen trees blocking the roads forced first responders to use a boat to reach the man, who had died before they could arrive.
Boughton asked that state residents remain indoors for the duration of the evening. It was estimated that 108,000 homes were without power Tuesday night, the paper reported.
New York Gov. Andrew Cuomo declared a state of emergency in Putnam, Dutchess, Orange and Sullivan Counties. He deployed 125 members of the National Guard to help remove toppled trees and debris, repair downed power lines and assist with traffic control across the state.
"New York has once again withstood the fury of Mother Nature and now is the time for the state and our local partners to get communities throughout the Mid-Hudson region up and running again," Cuomo said.
Possible tornadoes were sighted and more than 130,000 customers lost power.
Lightning strikes and fallen electrical wires led to fires in New Jersey.
As many as 62,000 customers were reported overnight to have lost power across the state, according to NJ.com.
New Jersey Gov. Phil Murphy was prepared to use state resources as he monitored the storm, the outlet reported.
Washington, D.C., and Maryland were smacked with major flooding and remained under a flash flood watch overnight, FOX5 DC reported.
Rescue crews were deployed in Frederick, Md., late in the evening to assist drivers stuck on the washed out roads.
Officials shut the doors to Grand Central Station during the evening commute to help ease its congested concourses filled with thousands of passengers while Metro-North train lines were temporarily suspended, according to the NY Post.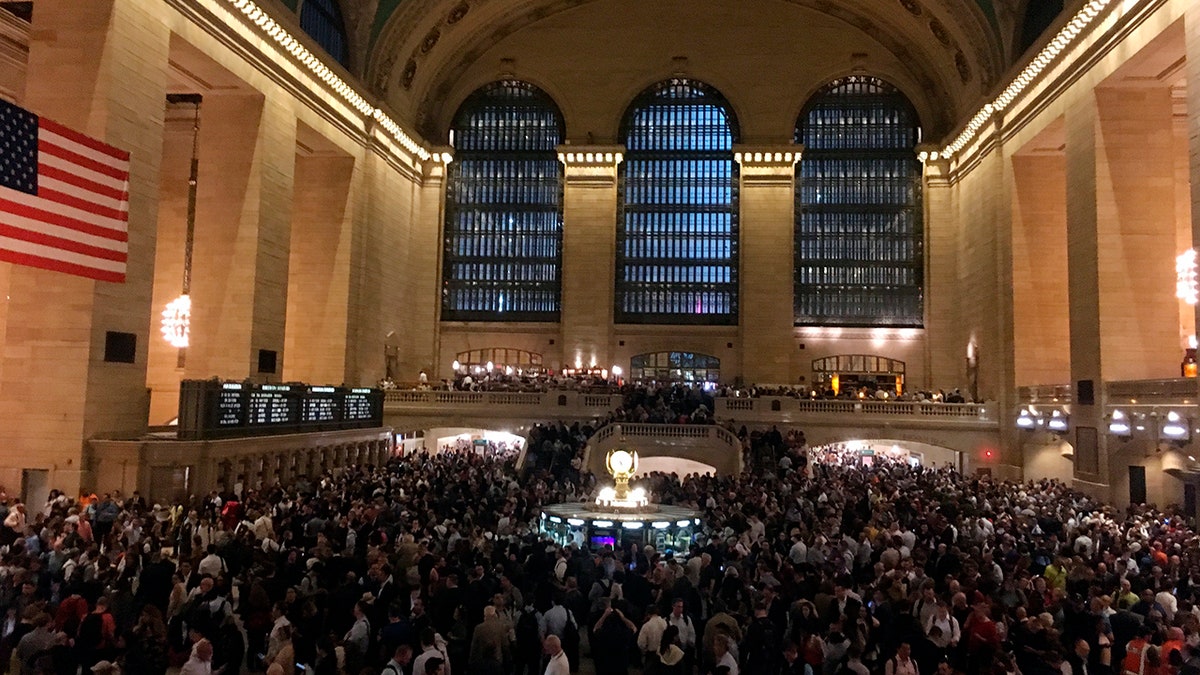 NJ Transit also closed rail lines during Tuesday's evening commute as trees tumbled across the tracks. Trains experienced delays into the late evening as crews worked to remove track obstructions.
Schools across much of the effected Northeast have cancelled Wednesday's classes as roads remained impassable.
The Associated Press contributed to this report.