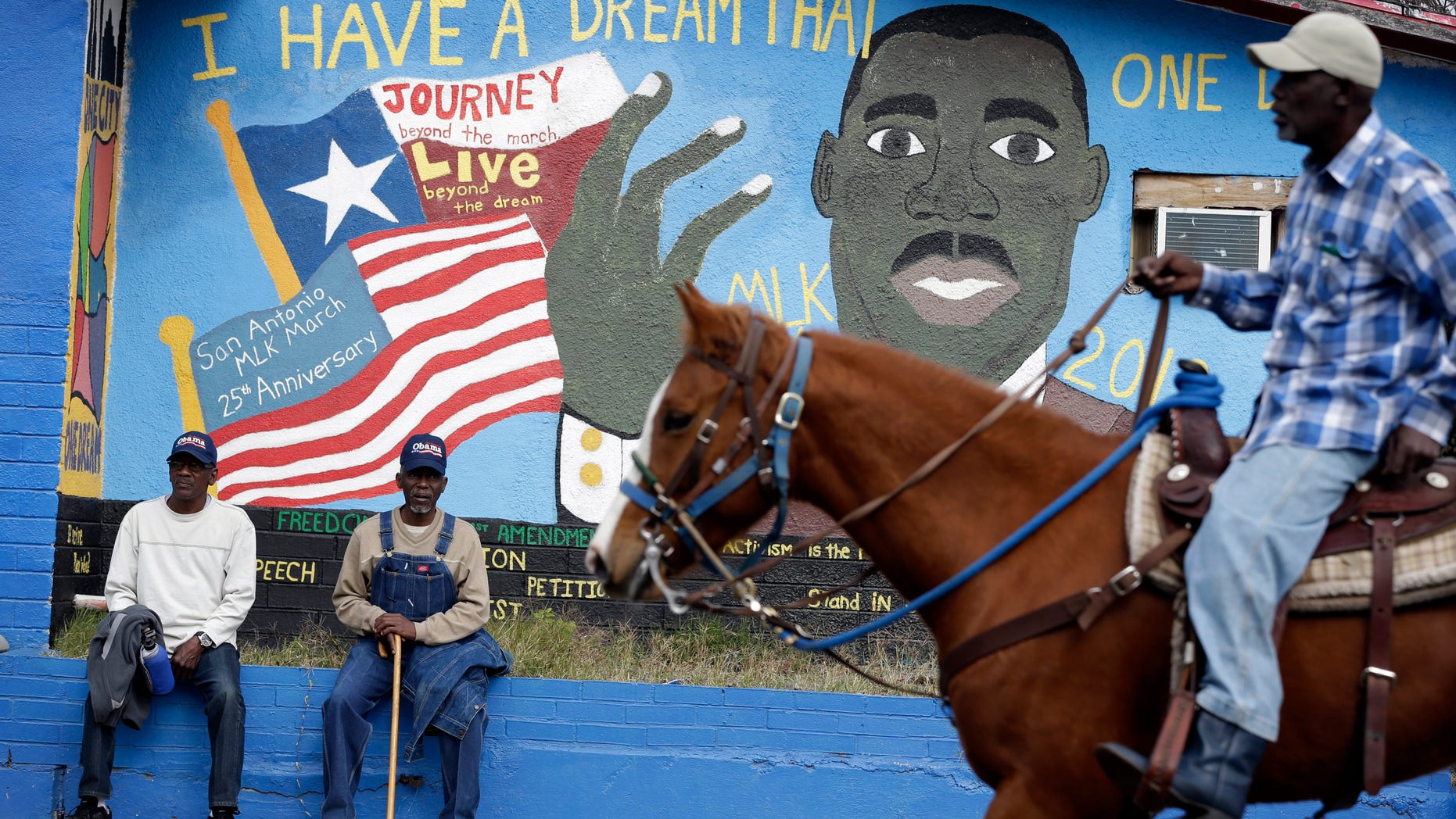 Americans are weighing in from all corners of the country on President Barack Obama's second inaugural.
ST. LOUIS: At a Martin Luther King Jr. remembrance ceremony at Touhill Performing Arts Center on the University of Missouri-St. Louis campus, Lynn Gray, a black 43-year-old English teacher for St. Louis Public Schools, reflects on the historic nature of the first black president being sworn in for a second term: "I always think about my grandmother (she died in 2004). She didn't talk about race much but she had to go through a lot. We never even discussed the possibility that there could be a black president. The first time I saw his face on the TV screen and it said 'president elect,' I thought about my grandmother."
EL PASO, TEXAS: In downtown El Paso, citizens talk in Spanish of their hopes for Obama's second term. Says housewife Gloria Martinez: "I like Obama. I know he's going to do something great, but I also know that it depends upon the other guys." Raymundo Smith, a 19-year-old student, adds: "It is a good thing that he is being sworn in for a second term. But he has to fulfill the promises he made and do what he has not done in the past four years, the immigration reform." Roberto Guzman, an electrician, sounds a more dour tone: "Things are bad, there are no jobs. He should focus on doing something for the workers."
MIAMI: A couple thousand people were at a viewing at the Adrienne Arsht Center for the Performing Arts of Miami-Dade County of a live simulcast of the ceremony in Washington. It was a free event that also included performances of patriotic songs by local schools. Miami poet and playwright Tarell McCraney was preparing to reading the 2009 inauguration poem, "Praise Song for the Day" by his Yale professor Elizabeth Alexander. McCraney was as hopeful for Obama's second term as he was about the first, but the hope has a different focus than it did four years ago. "For me personally, it had less to do with him personally and more to do with what he asked of us -- that we look to ourselves for change, that we look to ourselves and our neighborhoods and what we can do for change."
— Jennifer Kay in Miami, Juan Carlos Llorca in El Paso, and Jim Salter in St. Louis.
___
Inauguration Watch follows the events of President Barack Obama's second inaugural. Look for short items and photos throughout the day.