Army veteran in NYC reunited with stolen service dog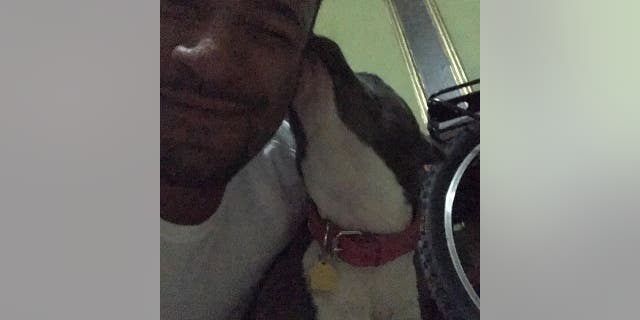 NEWYou can now listen to Fox News articles!
A U.S. Army veteran in New York City was celebrating the return of his service dog after a couple of attackers stole the animal nearly a month ago, the service member told Fox News on Monday.
Army Ranger Robert Lebron, who served in Afghanistan, said he "was attacked from behind" while taking his 8-month-old service dog, Mala, on a walk on Mother's Day in the Bronx. He said two men approached the pair and one pounced on Lebron while the other took Mala by the leash and ran away.
On Friday, his heartbreak turned to joy. He said an anonymous hero returned the dog, so he quickly posted a picture on Instagram to say thank you.
In fact, he said he received other acts of kindness. "There are people even donating gift baskets for her with toys, food and clothes."
MILITARY SERVICE DOG, HANDLER REUNITED AFTER 3 YEARS APART
Lebron also said he got Mala a tracking chip so he wouldn't lose his dog again.
When talking about Mala, Lebron told WPIX, "what she gives me I can't get from someone else: not a therapist or a family member or my friend, it's unconditional love."
Lebron served as an Army Ranger in Afghanistan after the 9/11 terrorist attacks. He said Mala changed his life. "It was one of the most amazing things that happened to me in a long time because I can take her everywhere – to the store, to church, to the hospital – and I do," said Lebron about Mala.
While Mala was missing, Lebron created a Go Fund Me page to raise money for food, safe housing and supplies for Mala upon her return.
AUSTRALIAN DOG GETS NEW JOB AFTER FAILING POLICE PUP TRAINING
Lebron posted a video on Instagram Sunday of Mala enjoying the weather outside.