Arkansas Man Builds Moat, Levee Around Home to Hold Back Floodwaters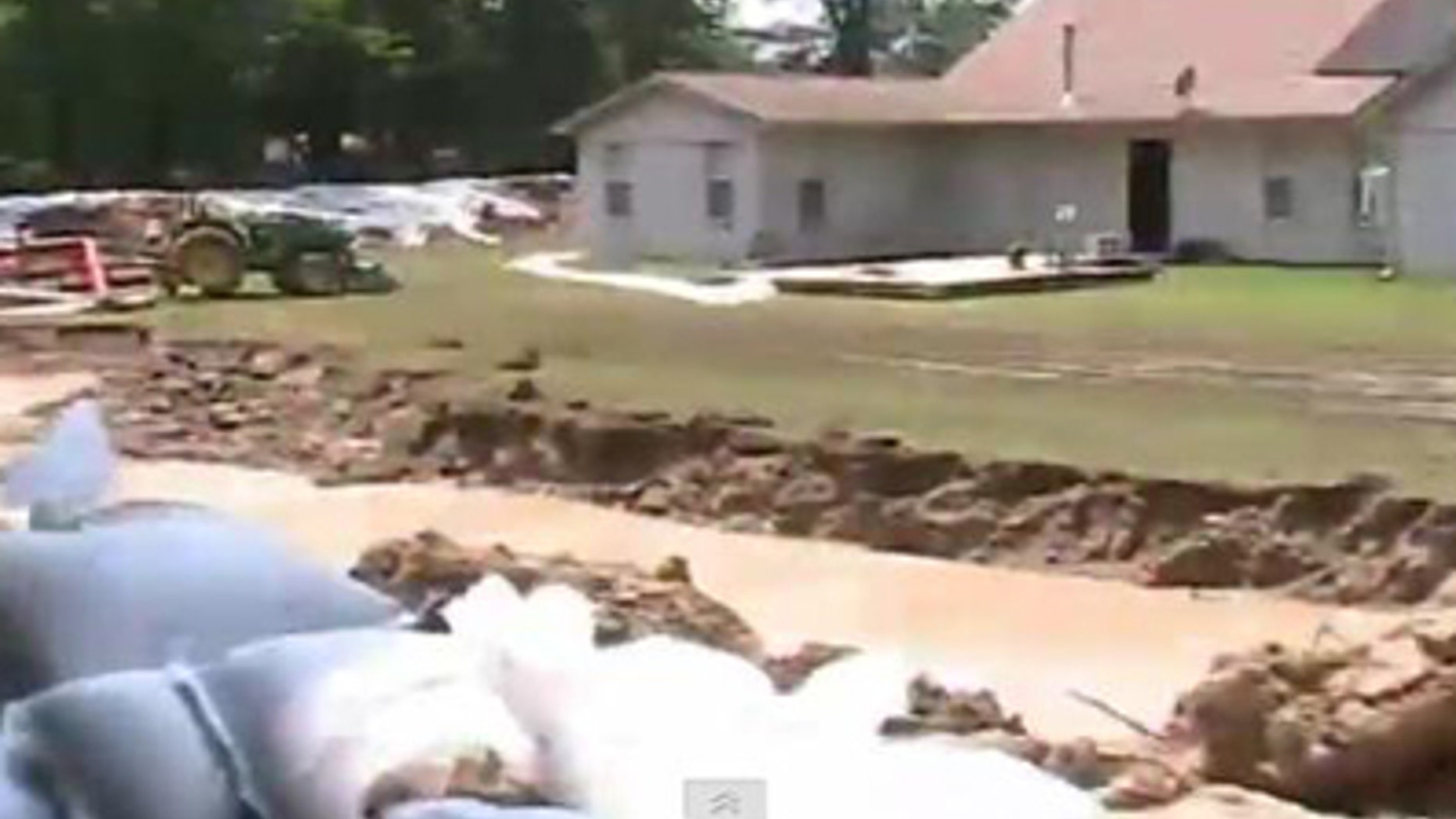 An Arkansas man decided to ride out rising floodwaters in the South by building a moat and levee around his home.
Russell Petty, 50, of Devalls Bluff, hired an excavator late last month to dig a moat and pile the dirt on an outside rim to form a levee, The New York Times reports.
As the water levels of the nearby White River rose, the homes of Petty's neighbors became flooded. But Petty, ignoring a mandatory evacuation for Prairie County, kept his property dry as he coordinated efforts with neighbors to fortify the levee with more dirt and sandbags.
Prior to the completion of the levee, about 100 people came to Petty's property and removed his belongings to higher ground, The Times reports.
Petty sleeps on his property in a now-makeshift bedroom while wearing a life jacket. He stays to operate a tractor-powered water pump to divert water that seeps through the base of the levee.
He said after the floodwaters recede, he is not sure how he is going remove the moat and re-landscape his property.
Click here to read more on the moat and levee from The New York Times