Arkansas Court Upholds Conviction in TV Anchor Murder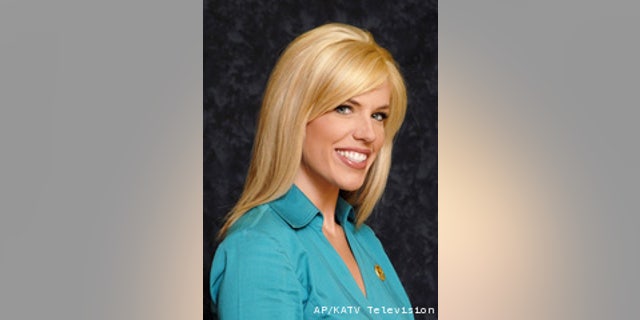 NEWYou can now listen to Fox News articles!
LITTLE ROCK, Ark.-- The Arkansas Supreme Court on Thursday rejected an appeal by a man convicted of killing a Little Rock television anchorwoman, saying jurors weren't unfairly influenced by seeing him in prison garb and that prosecutors properly used genetic evidence to link him to the crime.
Curtis Vance was convicted of capital murder, rape, burglary and theft in the October 2008 death of KATV anchor Anne Pressly in her Little Rock home. Pressly, who hosted the station's "Daybreak" program, died five days after the attack, which was so brutal it left the 26-year-old's face shattered and unrecognizable.
While the state pursued the death penalty, jurors recommended Vance spend the rest of his life in prison with no chance of parole.
In various confessions made to police, Vance said he went to Pressly's neighborhood looking to steal laptop computers. After entering her home through a Dutch door she left open for her dogs, authorities said, Vance encountered Pressly. Patti Cannady, Pressly's mother who was visiting town that week, told jurors that she drove to Pressly's house and found her battered and lying in a fetal position on her bed when she didn't answer a wake-up call.
During Vance's trial in 2009, a DNA expert testified that a single hair found in Pressly's bedroom placed Vance at the scene. Police said genetic testing matched it to evidence gathered after an alleged rape half a year earlier in Vance's hometown of Marianna, 90 miles east of Little Rock.
Marianna police said Vance had been seen loitering near homes that had recently been burglarized and Little Rock police arranged an interview. Vance volunteered a swab from the inside of his cheek for DNA testing, police said, and lab results linked the incidents. Vance stood trial on a rape charge for the Marianna attack, but a Lee County judge declared a mistrial after jurors couldn't agree on a unanimous verdict.
Vance's legal team argued that their client was innocent and that the DNA evidence and taped interviews were illegally obtained. At a pretrial hearing, Vance said "police trickery" confused him to the point that he chose to not have lawyers attend his interviews with detectives.
His attorneys painted a picture of an emotionally disturbed man with a rocky upbringing by an abusive mother who was addicted to crack cocaine.