Arizona boy saves younger sister from kidnapping attempt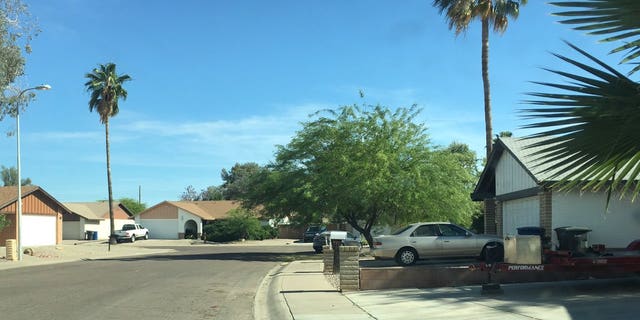 NEWYou can now listen to Fox News articles!
The quick thinking and bravery of an 11-year-old Arizona boy may have saved his five-year-old sister from a kidnapping attempt Wednesday afternoon.
The incident took place before 2:00 p.m. in Chandler. The two were getting off a school bus when police said a man wearing a mask approached and got out of a black van or SUV, and allegedly grabbed the girl's backpack.
PHARMACY TECH CHARGED WITH 20 COUNTS OF IDENTITY THEFT
According to police, the boy quickly reacted by punching the suspect's hand, causing the suspect to let go. The two then ran away, and were not hurt.
Area residents said they have never heard of anything like this before.
"Shocked. It's a crazy world," said one resident. "You just hope our kids are safe and that everybody watches out".
The male suspect is described as possibly being 5' 10" to 5' 11". Anyone with information should call Chandler Police.