Argument over size of dog leaves one man dead in Missouri sports bar, reports say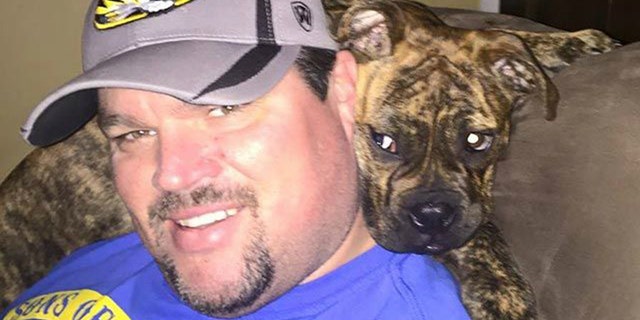 An argument that took place at a Missouri sports bar last week turned deadly as men feuded over the size of a German Shepherd dog, police said.
Scott Beary, a 43-year-old father of three, died Wednesday after he was shot at Show-Me's Sports Bar & Grill in Florissant, KMOV reported. Beary's friend and co-worker, Ryan Jacobsmeyer, was reportedly injured in the incident.
Witness Carl Leavy told the St. Louis Post-Dispatch that an argument broke out about the dog's weight, as the alleged gunman's friend said his German Shepherd was 290 pounds — but Beary didn't believe it, and quipped that he was 325 pounds and couldn't imagine a dog close to his size.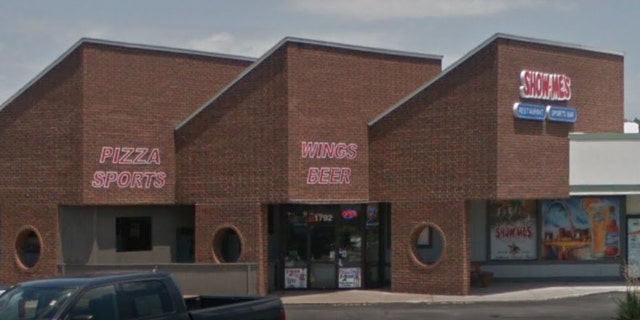 Beary and the alleged gunman reportedly exchanged numbers after talking about construction jobs. As Beary was leaving, according to Leavy, he allegedly jokingly told the shooter not to have hard feelings regarding their disagreement.
The witness claimed that the gunman called Beary a rude name, and added that Beary allegedly threw a punch and the suspect then fired.
FLORIDA STORE CLERK SEES WOMAN MOUTH 'HELP,' CALLS POLICE
The unidentified 54-year-old man who witnesses allege pulled the trigger was arrested and booked Wednesday on suspicion of second-degree murder, the Post-Dispatch reported.
The suspect is not yet facing any charges due to insufficient evidence, despite four hours of surveillance video and more than 20 interviews from those who witnessed the incident, St. Louis County Prosecuting Attorney Bob McCulloch said.
It's unclear, according to McCulloch, whether the alleged gunman acted in defense of himself or provoked the situation at the bar — which makes it difficult to file charges.
"Defense is always a consideration we look at, but now there's defense of others, who's the aggressor, who's the initial aggressor," McCulloch said. "The way the law keeps changing with Stand Your Ground and where you can take guns and all that information, it's going to take a while to sort through this."
Charges may be filed against the man — who McCulloch doesn't believe is a danger at this point — once witnesses are possibly re-interviewed and more evidence is collected, KMOV reported.
TEARFUL FLORIDA MOM TESTIFIES ABOUT 8-YEAR-OLD DAUGHTER'S ABDUCTION, BRUTAL MURDER
"When in this country are we going to stop with the violence?" Beary's brother, Don Beary, said. "You get in an argument in a bar and somebody has to pull out a gun and turn it into the Wild West? Now my brother, my best friend, is dead."
Leavy said the shooting has left him fearing for his life and doesn't understand how the gunman isn't charged.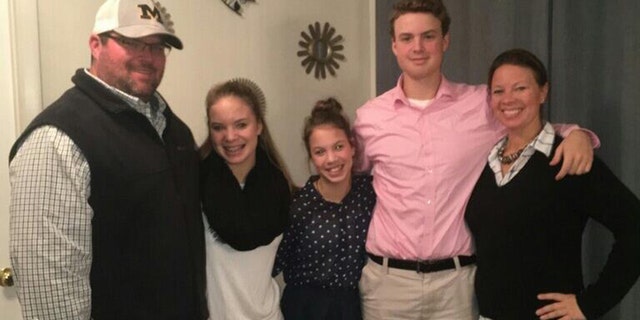 "I don't see how a guy like that can get out," Leavy told the Post-Dispatch. "I'm absolutely fearing for my life and for everyone else that saw it happen."
Beary's death came just five days after he and his wife, Christy, lost their 11-day-old daughter Jocelyn, who was born prematurely.
"We put her to rest and we were all healing and now this happens," Beary's employer, Jeana Sellenschuetter, told the news station. "So, we're going to start all over again and we're going to be in that same church that we were just inside on Sunday and it's not fair."
A GoFundMe organized for Beary's family — which has raised close to $55,000 in four days — described him as "a loving husband, father, brother, son and friend to many. He was a funny, extremely caring GREAT man that would be there for you at the drop of a hat."
"He always had jokes and funny stories to tell," the fundraiser stated of Beary, whose other children are ages 13, 15, and 16.