American soldier's WWII dog tag found in Italy finds way back to New Mexico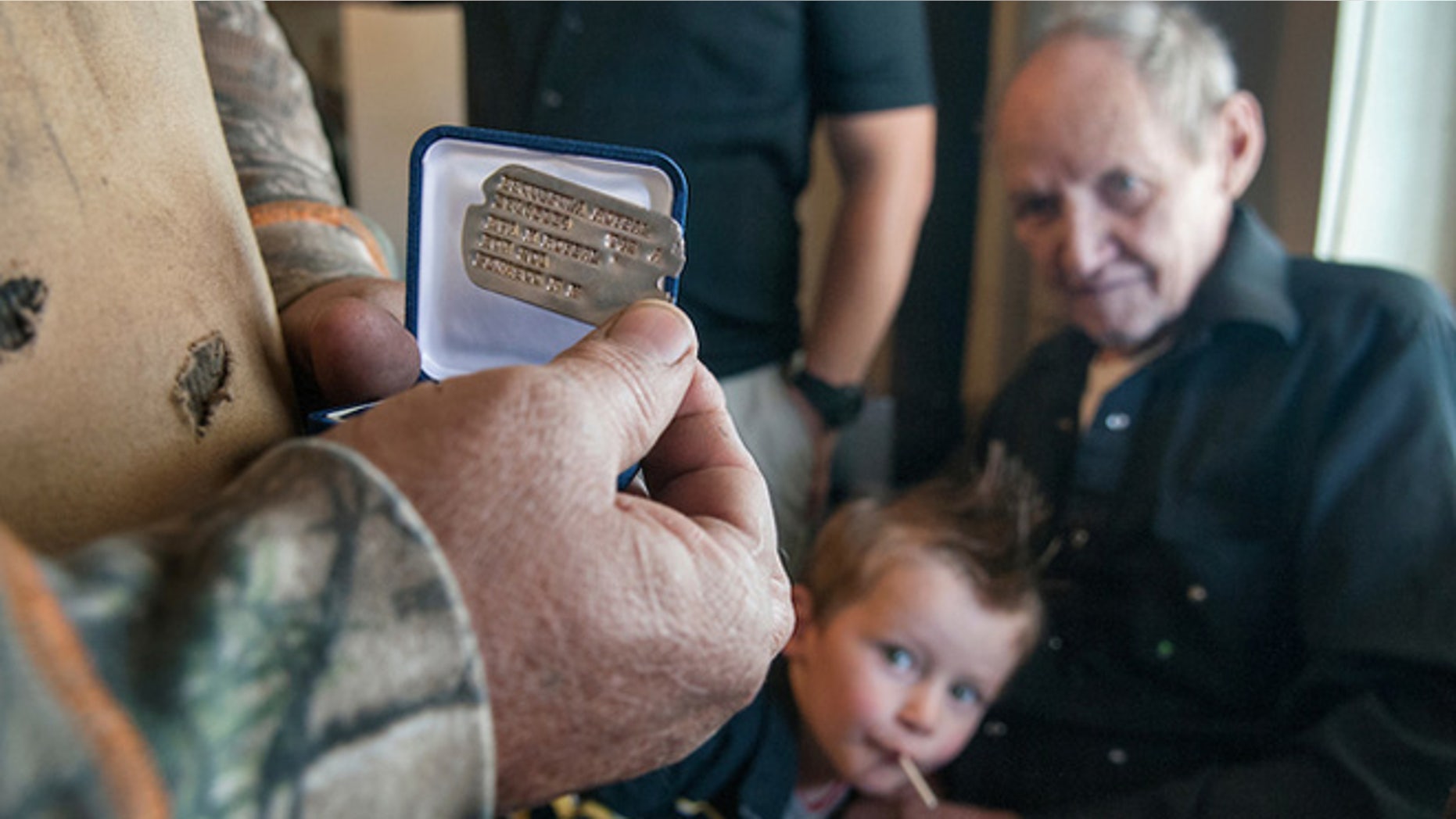 A months-long search to return a dog tag found near the town of Anzio in Italy has ended 5,800 miles away in New Mexico.
Edorado Sed, 11, was snorkeling with his family off the Italian west coast near Torre Astura in August when he spied a shiny object in the clear waters of the Tyrrhenian Sea, the Albuquerque Journal reports.
The dog tag belonged to Esquipula Roybal, an artilleryman from Peñasco, N.M., who died Jan. 26, 1944, during the first days of the ferocious Battle of Anzio to drive the Germans out of Italy.
Roybal was 22 when he died and his body was never recovered, the paper reported.
Edorado's mother, Veronica Limoni, managed to track down the soldier's family with the help of a former co-worker, a Department of Veteran Affairs public affairs officer in New Mexico, and police officers from Albuquerque and Taos.
On Friday, the dog tag in a purple velvet case was presented to Joe Roy Roybal, Esquipula's nephew, and his wife of 57 years, Lydia.
"Joe was very surprised to hear about Esquipula after so many years," Lydia Roybal told the Journal.
She said her husband was 7 when his uncle died and remembers him a little bit.
"He remembered his uncle putting him on his shoulders and walking to the pool hall and around town," she said.
Edorado included a handwritten note with the dog tag that said, "I would like to thank you for what Esquipula did for Italy. He was a hero, he protected us and he gave his life in the service of his country. Thank you! XXX."