Ailes Apprentice Program celebrates 2015 graduates
The graduates of the Ailes Apprentice Program class of 2015 were honored in New York City Thursday in a ceremony hosted by Fox News anchor Harris Faulkner, and featuring remarks from Fox News Chairman & CEO Roger Ailes, along with singer and Fox News contributor Santita Jackson.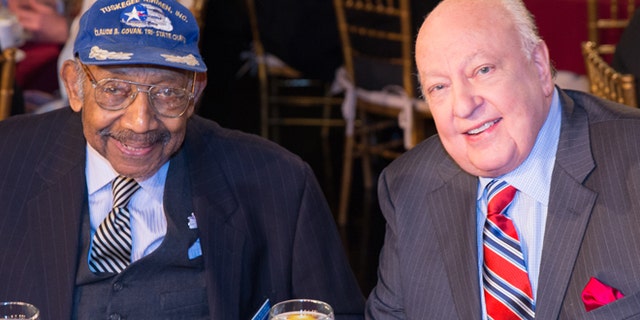 Apprentices Mauricio Munoz, Randall Payton, Shivan Sarna and Danaia Williams were recognized for completing the exclusive one-year work and education program, which focuses on developing diversity candidates in broadcast and cable journalism.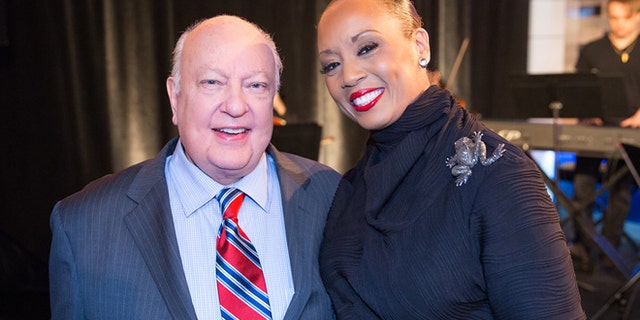 "As I look around the room, I see a few of our other graduates," said Ailes, who founded the program in 2003. "These graduates are going to change the world. They are the best hope for this country. They understand what it means to work, contribute, communicate and lead."
As part of the ceremony, the Ailes Apprentice Program Inspiring Success Award was presented to Dabney Montgomery, a 92-year-old former member of the famed Tuskegee Airmen. NCAA Division I wrestling champion Anthony Robles, who was born with one leg, delivered the event's keynote address. Among those also attending the event were 21st Century Fox Executive Vice-Chairman Chase Carey, former New York City Mayor David Dinkins, National Association of Black Journalists President Sarah Glover and National Association of Hispanic Journalists Executive Director Alberto Mendoza.
The ceremony concluded with the introduction of the graduating Apprentice class. Each of the four program graduates receive a full-time position at Fox News, along with networking opportunities and shadowing experiences, in addition to mentorships with key Fox executives.