After no friends show up to boy's birthday party, police come to the rescue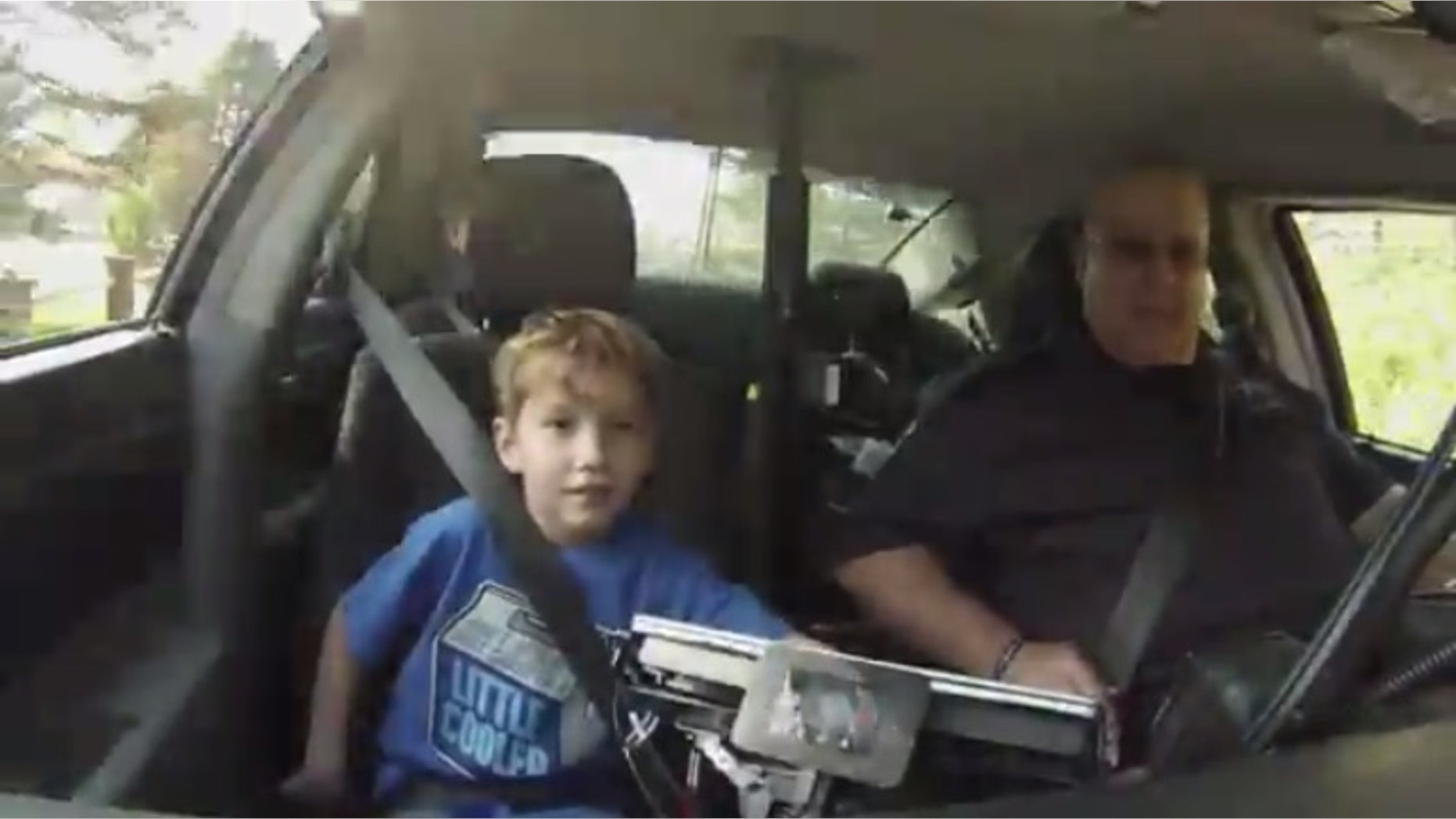 A youngster's plans for a police-themed birthday party nearly fell apart when none of the kids he invited said they would come.
But thanks to an officer with the Prince's Lakes, Indiana, Police Department, a little boy turning seven got a party he will never forget.
RESPECT FOR POLICE ON THE RISE
There is not much that Westyn Ziegler loves more than the police. Police officers, police cars, sirens, Westyn likes them a lot.
So having a police-themed party was a no-brainer, until none of the 25 kids Westyn invited said they would show up.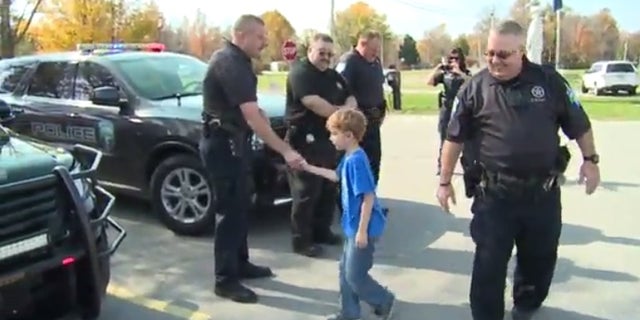 Westyn's mom explained, "Nobody RSVP'd, so we were afraid we'd have to cancel the party, until Officer Elliott decided to take over."
NYPD RESCUES MAN WHO CLIMBED GEORGE WASHINGTON BRIDGE
Officer Jeremy Elliott, who already agreed to give Westyn a ride in his patrol car for his birthday, decided not having a party just wasn't an option.
"I learned of this and decided to throw him a party," says Officer Elliott. "Everyone should have a party for their seventh birthday."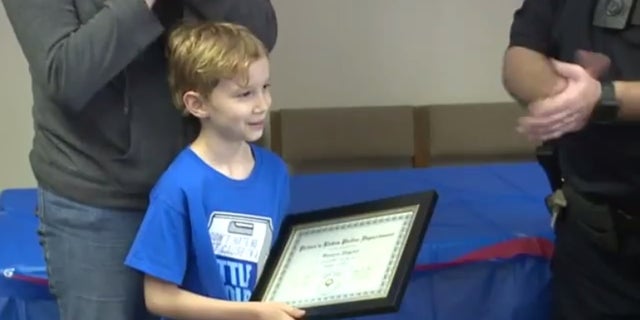 After a lot of quiet planning and calls to his police officer friends, Officer Elliott picked up Westyn at his home Sunday morning.
Officer Elliott didn't have to ask Westyn twice if he wanted to try out the siren on his squad car.
And with that, Officer Elliott delivered the youngster to a birthday party like he'd never had before.
Just outside the town hall, there were officers from all over, some even showed up on their day off.
There were decorations, pizza, ice cream, cake and presents. All this to show Westyn that while kids his own age chose not to come, these officers had his back. They even made him an honorary officer for the day.
Officer Elliot explained, "We like to be involved in our community. It's not just about enforcing the law, we like to be there in the good times as well."
Westyn's mom, Kelly Ziegler added, "It's just beyond me to see all these police officers that my son loves, to celebrate him and celebrate with him."