911 tapes made by escort in Gilgo Beach serial killer case must be released, judge rules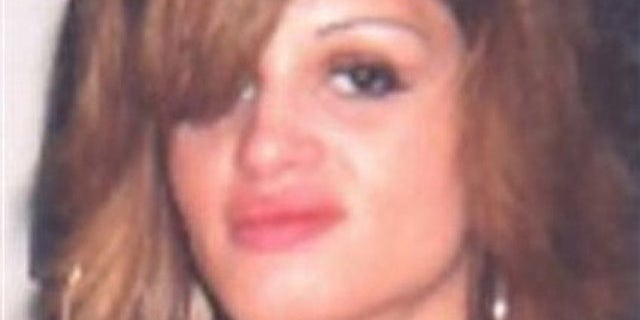 A New York judge ruled Monday police must release the 911 tapes made by escort Shannan Gilbert prior to her death — a case that led authorities to multiple human remains on a Long Island beach and began a yearslong search for a serial killer who has yet to be caught.
New York Supreme Court Justice Sanford Neil Berland said recordings and transcripts of the 911 calls Gilbert made the night she disappeared in 2010 must be turned over within 20 days, Newsday reported Thursday. Suffolk County police appealed the initial release order made in March, saying the tapes were part of an open homicide investigation.
Berland wasn't persuaded by the reasoning.
"No criminal prosecution is pending nor, so far as can be discerned from the police department's bare assertions, is it anticipated that a criminal prosecution will be brought within any time frame that the police department is willing or able to articulate," Berland wrote in her ruling, according to Newsday.
John Ray, the lawyer for Gilbert's estate, said he hopes the 23-minute recording will reveal who the 24-year-old sex worker was with when she disappeared.
"We hope to find out who was with her before she disappeared," Ray told the local news site.
NEW YORK FAMILY HOPES HUMAN REMAINS FOUND IN BASEMENT WILL LEAD TO ANSWERS ABOUT MISSING FATHER
Gilbert called 911 in May 2010 reportedly screaming, "They're trying to kill me!" PIX11 reported. It remains unclear to whom she was referring.
During the search for Gilbert in December 2010, authorities uncovered four women's remains in Gilgo Beach, then bodies of six others four months later. Most of the women were prostitutes.
The search began for a murderer, dubbed the Long Island serial killer or the Gilgo Beach killer, who some believe may have murdered up to 17 people.
Gilbert's body was discovered in December 2011 in Oak Beach marsh. Investigators believe Gilbert may have drowned while running from an Oak Beach home where she was meeting a client, NBC New York reported.
Gilbert's family continued to be marred by tragedy. Mari Gilbert, Shannan Gilbert's mother, was stabbed to death by her daughter, Sarra, in 2016. Sarra Gilbert was convicted of second-degree murder.