911 operator who hung up on emergency calls is sentenced to jail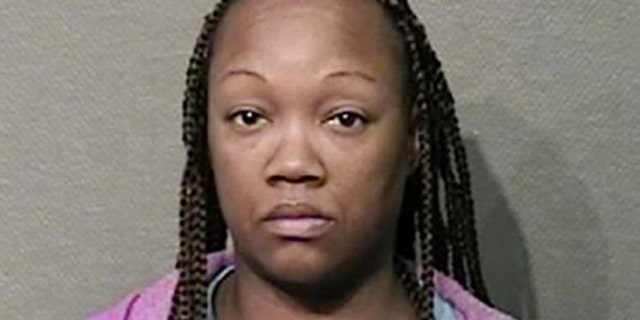 A former 911 operator who hung up the phone "thousands" of times on people attempting to call in emergencies in Harris County, Texas has been sentenced to jail time.
Crenshanda Williams, 44, was found guilty of interference with emergency telephone calls Wednesday after "systematically" hanging up the phone on residents of Harris County, KTRK reported.
She was sentenced to 10 days in jail and 18 months probation.
FAMILY OF OHIO TEEN CRUSHED BY MINIVAN SEAT STORMS OUT OF MEETING, SAYS COUNCILMAN 'CROSSED THE LINE'
Williams reportedly had an unusual number of "short calls," which were no longer than 20 seconds. Prosecutors, according to the Houston Chronicle, determined she hung up on "thousands" of calls.
In one instance, emergency caller Jim Moten told KTRK he called 911 in 2016 after he spotted two vehicles speeding on a highway where people had been killed from speeding weeks earlier and thought his call had dropped after a few seconds.
Court documents, according to the news station, stated that Williams had taken Moten's call and, before he could finish explaining his emergency, she reportedly said: "Ain't nobody got time for this. For real."
The dispatcher also hung up on a caller who tried to report a violent robbery, according to the Chronicle.
PHILADELPHIA STARBUCKS EMPLOYEE'S PHONE CALL TO POLICE RELEASED
Williams reportedly spent a year and a half at the Houston Emergency Center taking 911 calls. She was caught in August 2016 and fired.
"The citizens of Harris County rely on 911 operators to dispatch help in their time of need," Assistant District Attorney Lauren Reeder said in a statement. "When a public servant betrays the community's trust and breaks the law, we have a responsibility to hold them criminally accountable."
Williams' attorney, Franklin Bynum, argued that his client "was going through a hard time in her life" when she hung up on the emergency calls, and said "punishing her doesn't do anything to fix the problems that still exist at the emergency center."
It's unclear what problems at the center Bynum was referring to.
OPERATOR WHO TOOK 911 CALL FROM TRAPPED BOY TO RETURN TO JOB
The "state-of-the-art" center was opened in 2003 as a consolidation of Houston's three emergency communication centers.