89-year-old prisoners of war maintain life-long friendship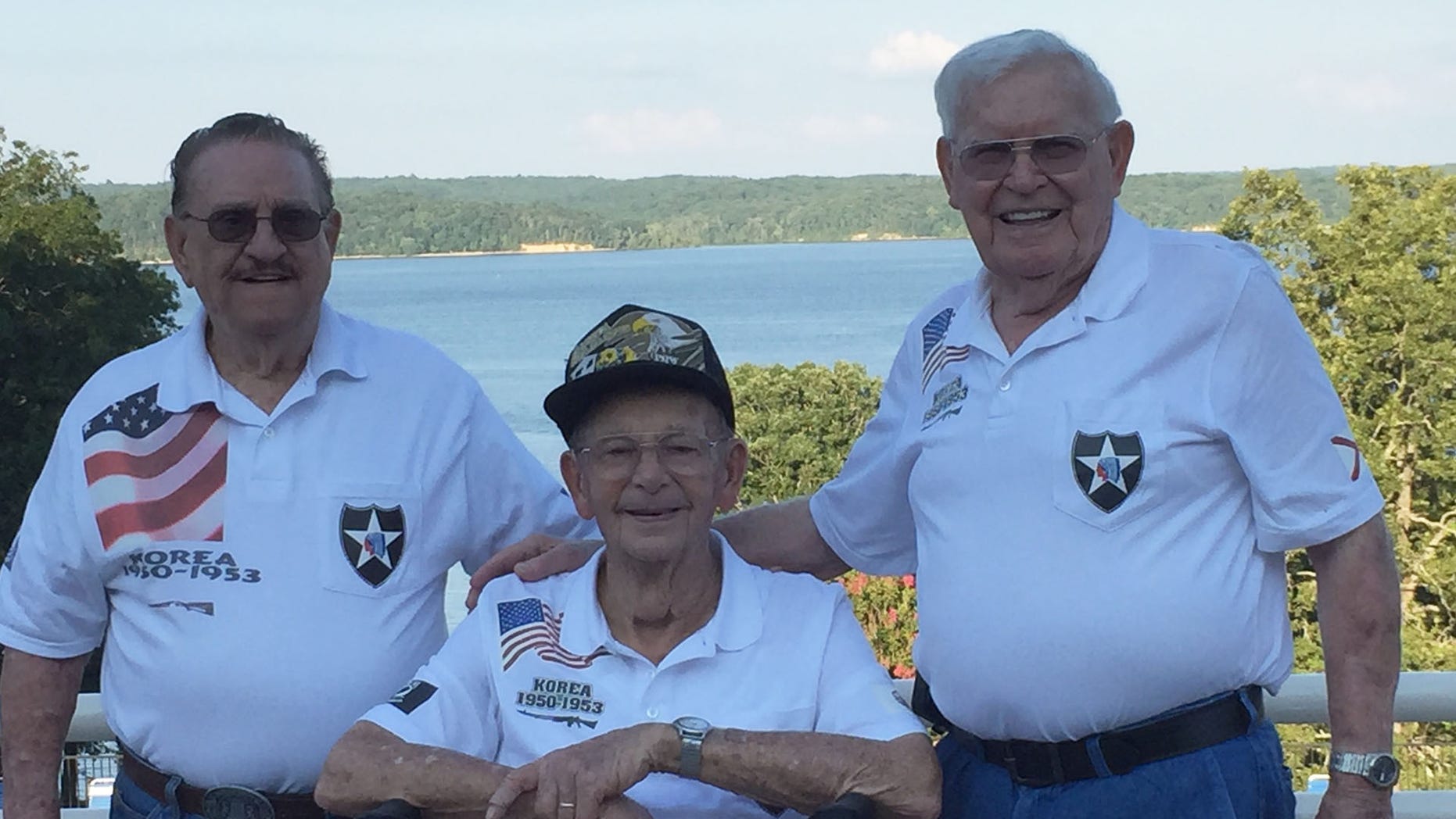 Two U.S. Army veterans who were held captive in a Korean POW camp are among the last members of the dwindling group that survived the grueling experience -- but they make it their mission to keep meeting each year to share stories, catch up and even joke about their time together.
Rafael Diaz and Les Robertson became fast friends while they were imprisoned together during the Korean War, but when they finally made it home, they didn't know if they'd see each other again. After 15 years of searching -- and a little luck -- the two found each other, paving the way for a lifelong friendship, not only between themselves, but for their families, too.
Diaz came to the U.S. from Cuba in 1946, when he was 18. He said he lived a wonderful life in his new home of New York, and, though he worked at a restaurant washing dishes and mopping floors, Diaz said he felt like he had hit the big time.
"In Cuba, I was making two dollars a week; in New York, I was making 35 dollars -- plus food. I was Rockefeller," Diaz told the Richmond Times Dispatch.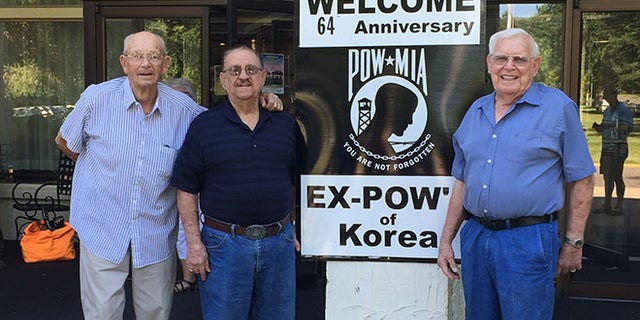 He would leave work at 3 a.m., as awake as the city, and head to Times Square to catch a 25 cent movie.
But his life in the comparative lap of luxury changed when he was drafted into the Army in 1950 during the Korean War. Diaz was stationed in Korea and served on the front line before he was taken prisoner by Chinese troops. After marching and travelling hundreds of miles north, he arrived at a prisoner-of-war camp. For 27 months, Diaz lived off of bland cups of barley and spent long nights marching, losing 32 pounds in the process.
But Diaz wasn't alone. He had Robertson, who he described as "like a brother," to lend a helping hand when he suffered from frostbite or struggled with his English. He's "a wonderful guy" Diaz told the Times.
After the war, Diaz returned to New York to see his family, then got married and moved to Florida. Meanwhile, Robertson was living in Illinois.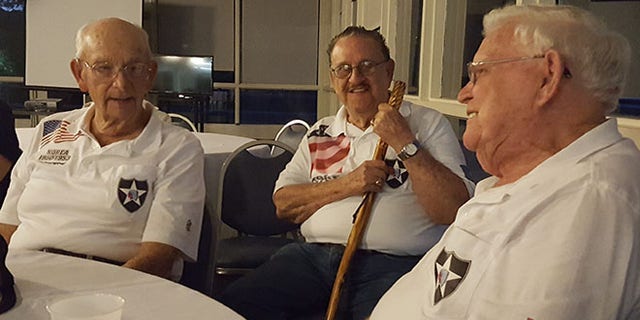 The two tried unsuccessfully to find each other for years. But in the 1970's, when Diaz was working for the postal service, a co-worker was able to find an address and phone number for Robertson. When Diaz called the number, Robertson's wife picked up. Unable to understand Diaz on the other end of the line, she called for her husband, who was outside shucking corn.
"I went running in there – I wasn't very happy because I wanted to finish shucking my corn – and picked up the phone and said 'hello,'" recalled Robertson.
Diaz responded: "Les Robertson, is that you?"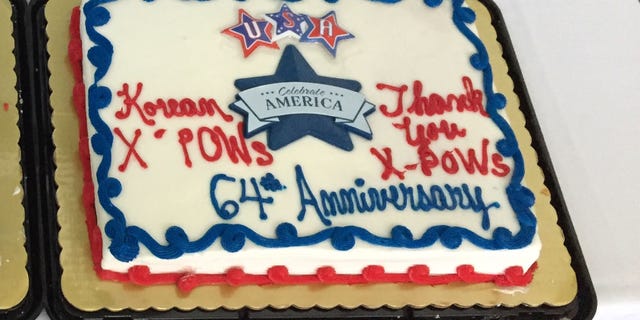 Robertson immediately knew who was calling and responded using Diaz's nickname: "Ralph Diaz, is that you?"
Today, not a year goes by that the men don't see each other. Diaz, Robertson, and the remaining prisoners of Camp 1 in Changsong bring their families together for a reunion at Kenlake State Park in Hardin, Kentucky. The reunions used to be held every two years, but with the number of survivors dwindling, they've been meeting every year. While there were more than 20 men a few years ago, there were only six who attended two years ago. Last year just four showed up. Diaz doesn't plan to stop, however. He told the local newspaper: "as long as one is going, I'll be there."
This year, Diaz and Robertson were two of just three veterans in attendance at last weekend's reunion. Newton Duke, who will turn 88 next year was the third. Diaz's daughter, Beatrice Muncy, told Fox News most people drive to the camp, which becomes increasingly harder for the veterans with age. Every year they say "this will be the last year" but by the end of the weekend, many are making reservations for the following year.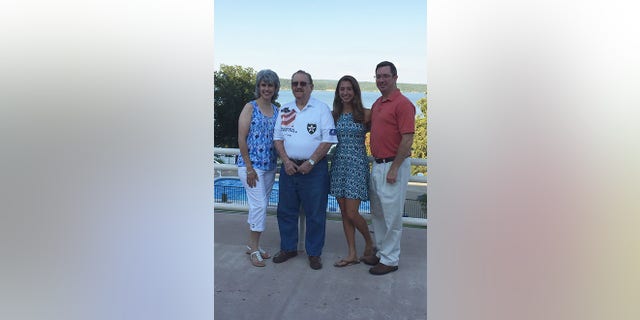 The two, each of whom will turn 90 in February, have a chance to talk about what they're up to and share stories of war, and peace. This year, Robertson's grandson was at the reunion and read a paper he had written for a college class. He shared what his grandfather had told him about his experiences at the camp and the other veterans chimed in and relayed stories and memories sparked by the piece during the reading. Another veteran who was unable to make it sent in a video that the crowd watched and enjoyed as well.
"It was moving," Muncy said. "There were tears, there was laughter."
The families of the survivors remain close, which is reflected in the attendance numbers for the annual meetings. This year's reunion featured 37, including family members, the three prisoners of war and one widow. Muncy told Fox News she feels as if she's among family at the reunions.
"It's always very warm," she said. "As we are arriving, everyone just sits in the lobby and waits for people to arrive so you can get up and give everyone a hug when they walk in the door."
At every reunion the entire group gathers for dinner on Kentucky Lake on Saturday night to take pictures and share cake and ice cream. The veterans all wear matching shirts made by one of the wives. Each shirt features an American flag, the dates of the Korean War, the state they currently live in and a map of Korea on the back.
Muncy said there's a "warm feeling in your heart when you get together with these people that truly are family."
"We're lucky to still be alive," said Robertson. But Diaz said he wouldn't change any of the experience.
"I love America. I went through a lot, but look, we've got a lot here in this country. We've got freedom," Diaz said. "In Cuba, you don't have Freedom. I would do it all over again."