84-year-old Connecticut woman to graduate college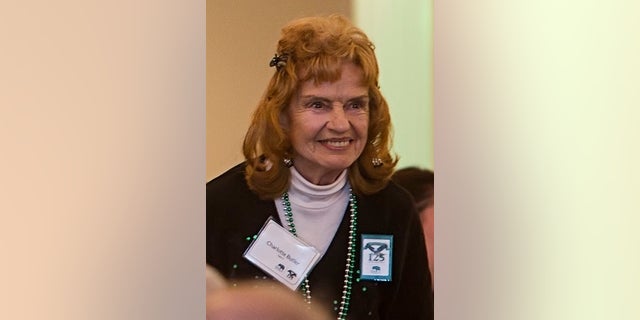 A Connecticut woman who put college on hold decades ago is set to receive her degree Saturday, at age 84.
Charlotte Butler of Naugatuck, Conn., will graduate from Post University, in Waterbury, where she resumed her studies four years ago. She put her college education aside when she was younger to get married and have children, according to WTNH.com.
Butler's inspiration to go to college came to her as a thought in the middle of the night when she was 80, according to a press release from Post University.
"A smarter America is a stronger America. And a stronger America uses brain power," said Butler.
Butler said her three sons were surprised when she told them that she was going to college. She said her sons helped her along the way and told her they are proud of her.
"I want the best for them and I always encourage them to keep learning-even though they're in their 60s now. It's never too late to learn," Butler said.
LOUSIANA VETERAN AND DAUGHTER TO GRADUATE FROM UNIVERSITY TOGETHER
The biggest challenge Butler faced during her education process was learning how to use a computer.
"I had no knowledge of the computer. I went and bought a computer for seniors - it's a touchscreen, which made things a little easier, but that didn't solve things," Butler said.
INDIANA TEEN TO GET COLLEGE DEGREE BEFORE SHE EVEN GRADUATES HIGH SCHOOL
Butler believes going back to school could help her avoid dementia, which runs in her family. She hopes her story will motivate other seniors.
"Do something for you. Don't sit back in the easy chair and watch TV all day long. Senior citizens owe it to themselves," Butler said.