3 Killed in Alaska Plane Crash at Denali National Park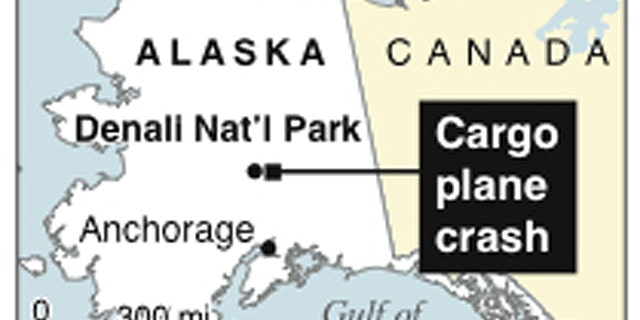 ANCHORAGE, Alaska – A big cargo airplane crashed Sunday in Alaska's Denali National Park, bursting into a fireball that sparked a small forest fire and left the three people onboard presumed dead.
The Fairchild C-123, which was registered to All West Freight Inc. of Delta Junction, Alaska, crashed at about 3 p.m. Sunday into the south-facing slope of the park's Mount Healy, about 180 miles north of Anchorage.
The plane burst into flames on impact and started a wildland fire that was contained at approximately an acre, the park service said.
Park spokeswoman Kris Fister said it was initially difficult to determine the number of fatalities because "the plane pretty much disintegrated." Names of those killed weren't yet released.
The fire was challenging for crews on the scene, who did not know who owned the plane until several hours after the crash. The first responders arrived within minutes, but the plane was already engulfed in flames, Fister said.
George Clare, of Las Vegas, said he saw the plane flying very low and slowly while he was walking toward the visitor's center near the park entrance. He thought the plane was going to land on a local airstrip, so he proceeded to the visitor's center. Within minutes, people came running in and saying a plane had crashed.
He said the crash caused a column of smoke a few miles west of the visitor's center.
Alaska Fire Service smokejumpers and Denali wildland firefighters were dousing hot spots to extinguish the fire late Sunday and stayed on the scene overnight. Investigators were to arrive Monday morning.