3 killed after two planes collide midair near west Georgia airport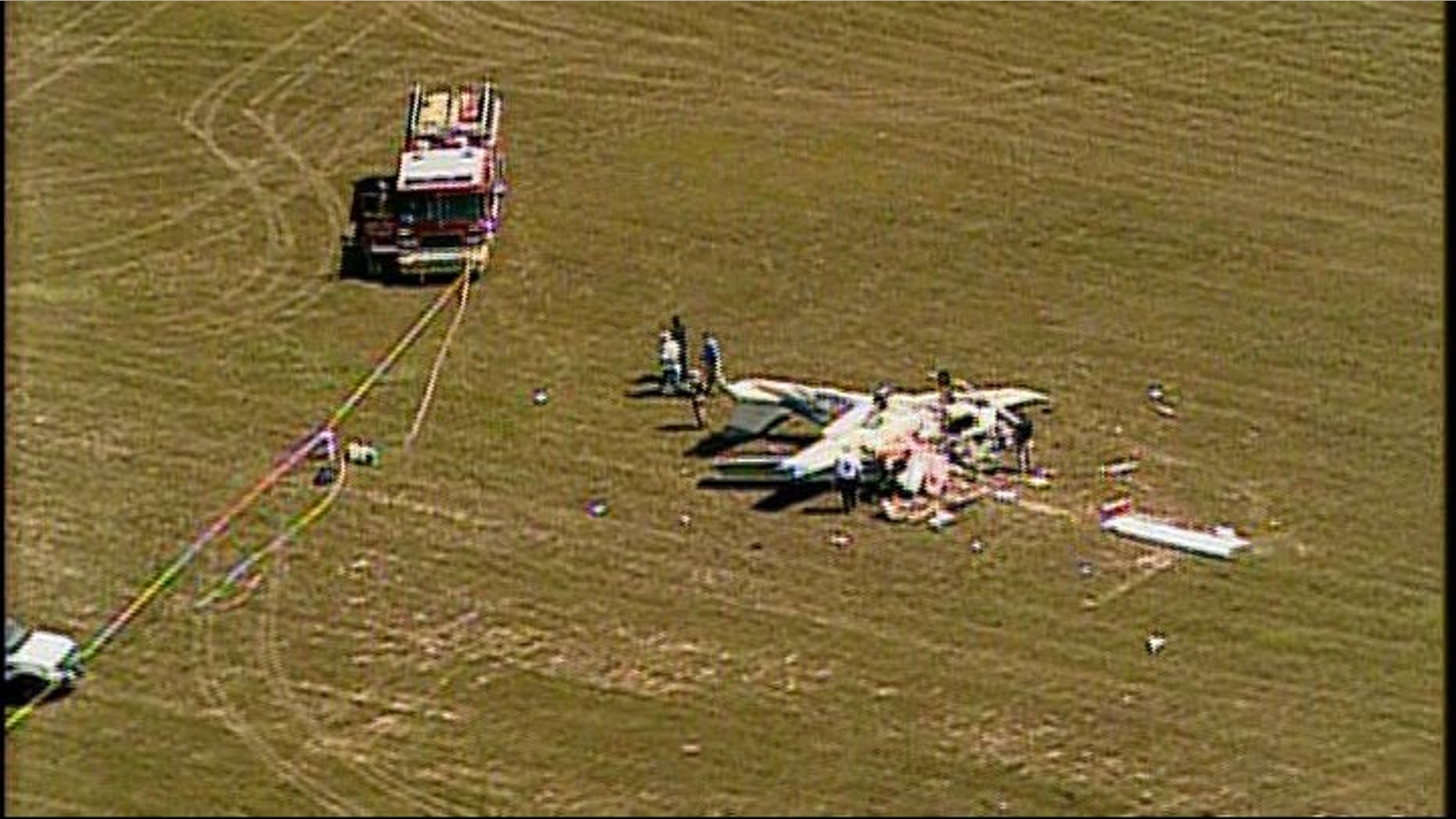 At least three people were dead after two planes collided midair near a small airport in western Georgia on Wednesday, officials said.
Bud Benefield, a deputy fire chief for Carroll County, confirmed the crash happened near West Georgia Regional Airport, WSB-TV reported. The airport has a single runway and is uncontrolled, with pilots announcing takeoffs and landings to each other, according to a WSB-TV reporter.
The two planes involved in the crash were single-engine aircrafts, a Diamond DA20C1 and a Beech F33A.
Carroll County Fire Chief Scott Blue said a pilot who saw the crash from the air told authorities it appeared that both planes were attempting to land simultaneously "and one came on top of the other." However, Blue said investigators have not confirmed those details.
The fire chief said wreckage from the planes was so mixed together that first responders initially thought the debris all belonged to a single aircraft.
Blue says authorities have not yet identified those who died.
Carroll County is located about 45 miles west of Atlanta.
The Associated Press contributed to this report.