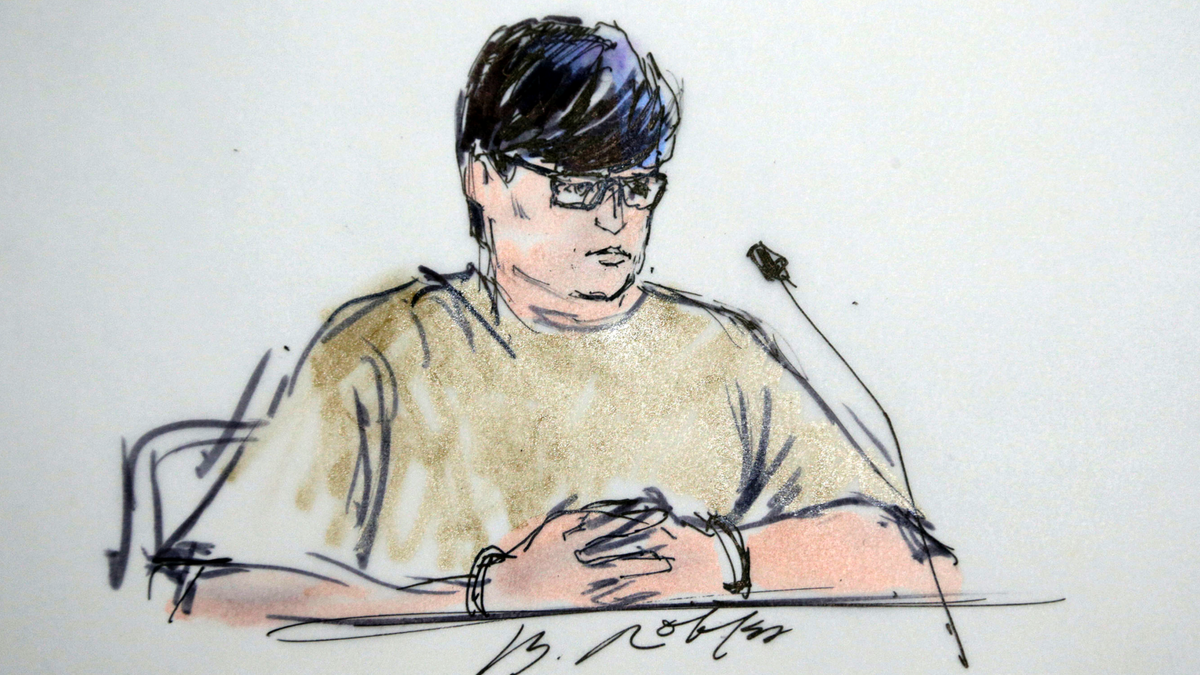 RIVERSIDE, Calif. – The man who bought two rifles that terrorists used to kill 14 people in a 2015 California terrorist attack should be sentenced to 25 years in federal prison, the government urged Monday.
The U.S. attorney's office filed a 177-page sentencing recommendation in federal court for Enrique Marquez Jr. It said that while he hadn't taken part in the attack, he did place weapons "in the hands of a killer, motivated by violent extremist ideology."
The Riverside man also bought Farook an explosive powder that was used in a bomb that Farook left at the killing scene, authorities said.
The government concurred with a Probation Office recommendation last October that Marquez should receive a 25-year sentence along with a lifetime of supervised release and drug and mental health treatment.
Marquez is scheduled for sentencing on April 30, but his defense on Monday requested a three-month postponement.
Emails seeking comment from Marquez's public defenders were not immediately returned.
Marquez was an acquaintance of Syed Rizwan Farook, who along with his wife, Tashfeen Malik, opened fire on a gathering of San Bernardino County employees in that Southern California city on Dec. 2, 2015. Fourteen people were killed and 22 were wounded. The couple later died in a firefight with authorities.
The government said that several years before the attack, Marquez and Farook had plotted two terrorist attacks on Riverside City College and a local highway, California State Route 91.
However, Marquez abandoned the idea of the attacks and distanced himself from Farook in 2012 after three other Southern California men were arrested on suspicion of planning to go to Afghanistan to kill U.S. troops. Eventually, the three and a fourth man were sentenced to federal prison for conspiracy.
Marquez wasn't involved in the 2015 attack by Farook and his wife. However, he pleaded guilty on Feb. 16, 2017 to conspiring with Farook to provide material support to terrorists and with making false statements regarding the rifles he had purchased in his own name using Farook's money.
In the sentencing document, the government noted that Marquez had abandoned his former terrorist plotting, distanced himself from Farook, hadn't taken part in the attack, had expressed remorse for his "prior criminal acts" and had called 911 after hearing of the attack to tell authorities he had supplied the guns. He also cooperated with authorities after the attack, prosecutors said.
However, in the three years before the attack, Marquez never tried to get back the weapons from Farook and he never told authorities about them or Farook's "terrorist ideology," prosecutors said.
The government's recommendation included victim impact statements.
Marion Bowman, whose son Harry Bowman died in the attack, said the proposed sentence was too short.
"My grief is unending," her statement said.
Ryan Reyes, whose boyfriend Daniel Kaufman was killed, wrote that Marquez had done nothing "to right his wrongs" and possibly prevent the attack.
"The choices and actions that Enrique Marques Jr. made were, and continue to be, vile, unconscionable and unforgiveable in my eyes," Reyes said.