2 Massachusetts children die after becoming trapped in hope chest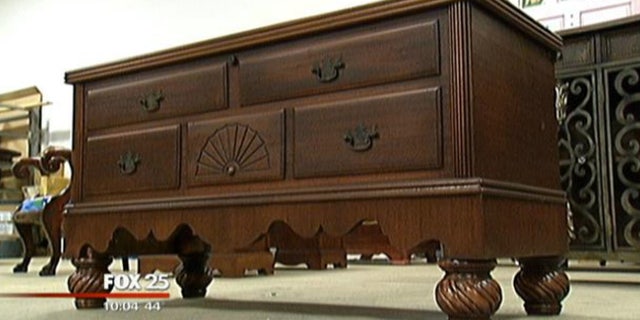 A 7-year-old boy and his 8-year-old sister died after getting trapped in a hope chest in their Franklin, Mass., home, authorities said Monday.
Police tell FOX 25 both children, identified by a family member as being 7- and 8-years-old, were found at a home on Chestnut Street at about 8 p.m.
A family friend identified the children as Sean and Lexi Munroe.
David Traub, a spokesperson for the Norfolk County District Attorney's office, says investigators believe one parent was home at the time of the incident. When the second parent arrived home, they went to round up the children and discovered that two of them were missing. That is when they found the siblings inside a hope chest that could only be opened from the outside. The chest was in a bedroom in close proximity to a television that was on at a high volume.
Investigators are working to determine how long the children were inside the chest. They say the deaths appear to be accidental, but they remain under investigation by officers assigned to the district attorney's office and the Crime Scene Services Section.
The DA's office said the hope chest was "an older type" made by Lane Furniture and was purchased by the family secondhand more than a decade ago.
Click for more from MyFoxBoston.com