17 hikers in Arizona rescued after being trapped by flash flood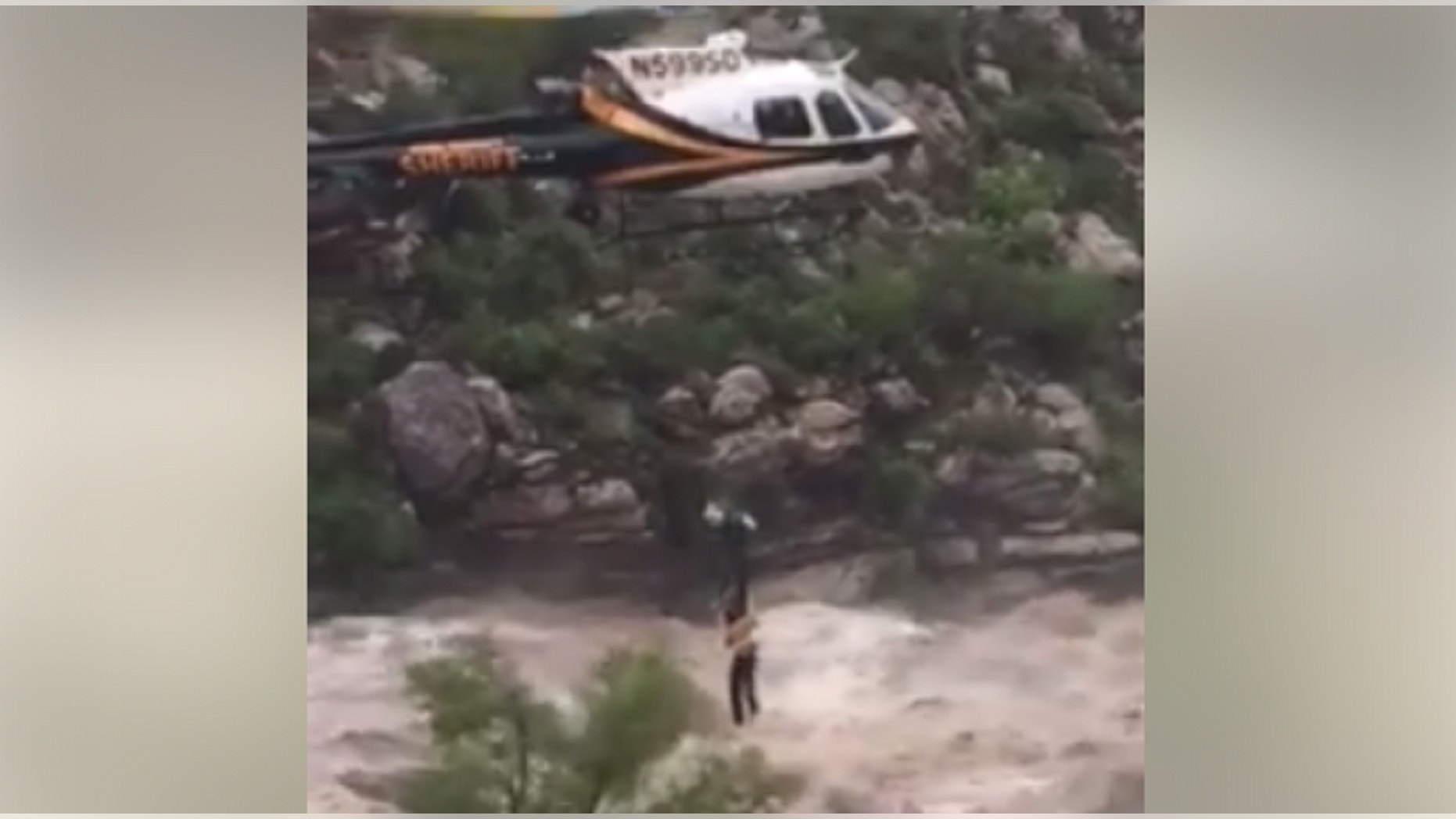 Arizona emergency crews on Monday rescued 17 hikers -- including a 4-year-old boy -- who had been trapped in a canyon after flash floods swept through the area, with the first responders helping to avoid another flooding catastrophe in the state like the one that devastated a family the weekend before.
A Pima County Sheriff's Department helicopter rescued the last two hikers Monday morning after they spent the night in the canyon at Tanque Verde Falls, located outside of Tuscon. The other 15 hikers were airlifted out or walked to rescue teams the night before.
Search and rescue teams dropped food, water and blankets to the remaining hikers as they waited for raging waters to subside. The hikers were on a cliff surrounded by water.
"It takes time for the water to flow from the mountain down to the valley, and when it does it can be swift and deadly," Pima County sheriff's deputy Cody Gress said. "All too often, hikers decide to hike just after it rains because the air temperature is cooler, not realizing they are walking into areas which are at an increased risk for flash flooding."
The sheriff's warning is a stark reminder of the dangers of flash flooding. Ten members of a family were killed, including three children, when the group was caught in a flash flood at a popular swimming hole near Payson, about 100 miles northeast of Phoenix.
Four people survived the incident.