16-year-old Georgia high school football star dies after suffering injury in scrimmage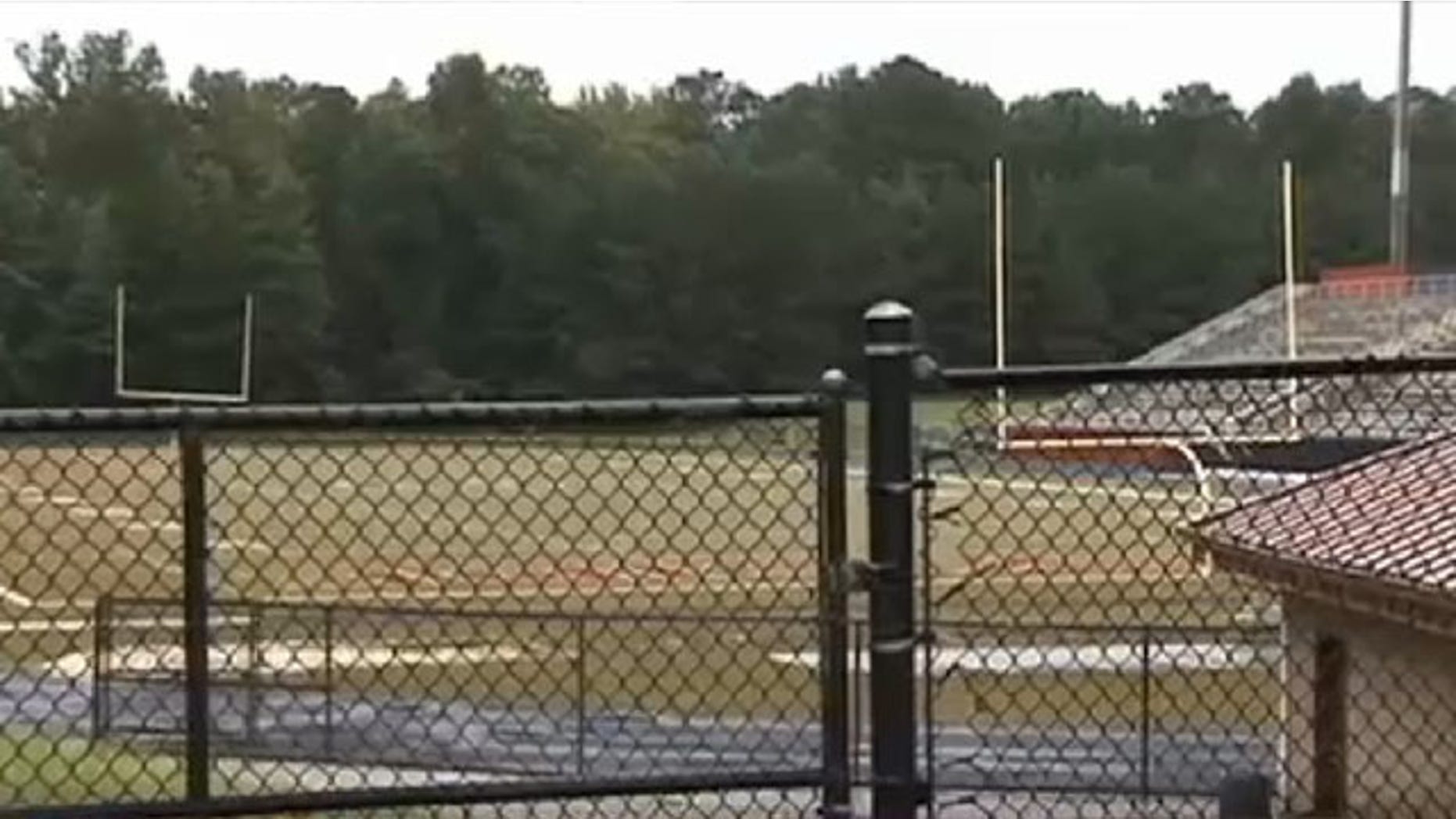 A Georgia community is mourning a star high school football player who died after sustaining an injury at a scrimmage.
MyFoxAtlanta.com reports 16-year-old DeAntre Turman died after what appeared to be a routine tackle while playing cornerback for Creekside High School's team Friday night.
Officials on Sunday said Turman's cause of death was blunt force head and neck trauma. Betty Honey, an investigator with the Fulton County Medical Examiner's office, says Turman fractured a vertebra in his upper spinal cord.
The assistant coach for the opposing team, Reginald Mideau, tells MyFoxAtlanta.com Turman had tackled his team's tight end as the player tried to catch a pass from their quarterback, but then never got back up.
The station reports Turman had been named one of the top football prospects in the state for his class, and reportedly had received a scholarship offer from the University of Kentucky.
Turman's relative Larry Poole said he always strived for excellence on and off the football field.
"I miss his smile," Poole told MyFoxAtlanta.com. "I miss his will to want to be the best."
Fulton County schools spokeswoman Samantha Evans told The Atlanta Journal-Constitution that the district's hearts and prayers go out to Turman's family. She said Turman's death was "truly a horrific way to begin a school year."
Click for more from MyFoxAtlanta.com.
The Associated Press contributed to this report