From handcrafted driftwood bungalows in Indonesia to remote rain forest lodges in Peru, National Geographic has circled the globe in search of the world's best eco-friendly resorts.
1. Indonesia: Misool Eco Resort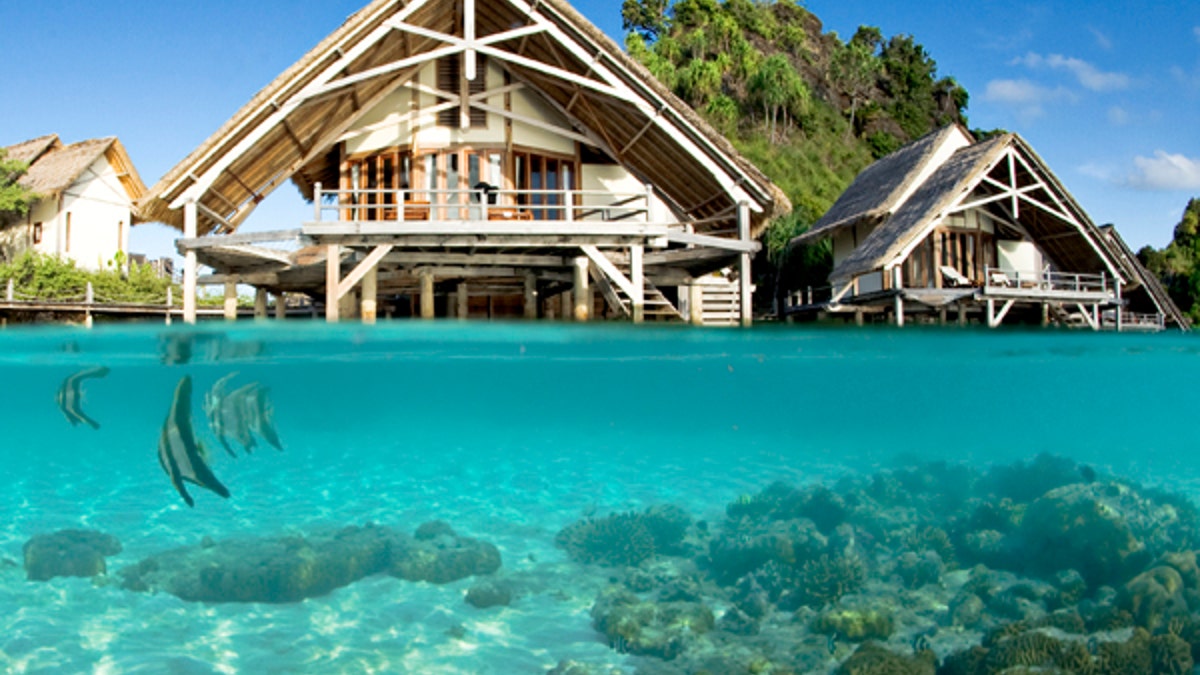 This eco-hideaway, consisting of 13 breezy bungalows handcrafted out of salvaged driftwood, turns the old cliché that the journey matters more than the destination on its head: It's not easy to reach this remote outpost in Indonesia's Raja Ampat archipelago, but being there makes it all worthwhile. Located at the center of Southeast Asia's famed Coral Triangle, Misool provides front-row access to an underwater world teeming with marine life (above)—there are more kinds of fish and coral here than bird species in the Amazon. Local village visits and paddling across the baby blue waters are also options, but for diving and snorkeling aficionados, this is a trip of a lifetime. 13 rooms; from $5,466 for 7 nights (minimum stay), including full board.
2. Nicaragua: Jicaro Island Ecolodge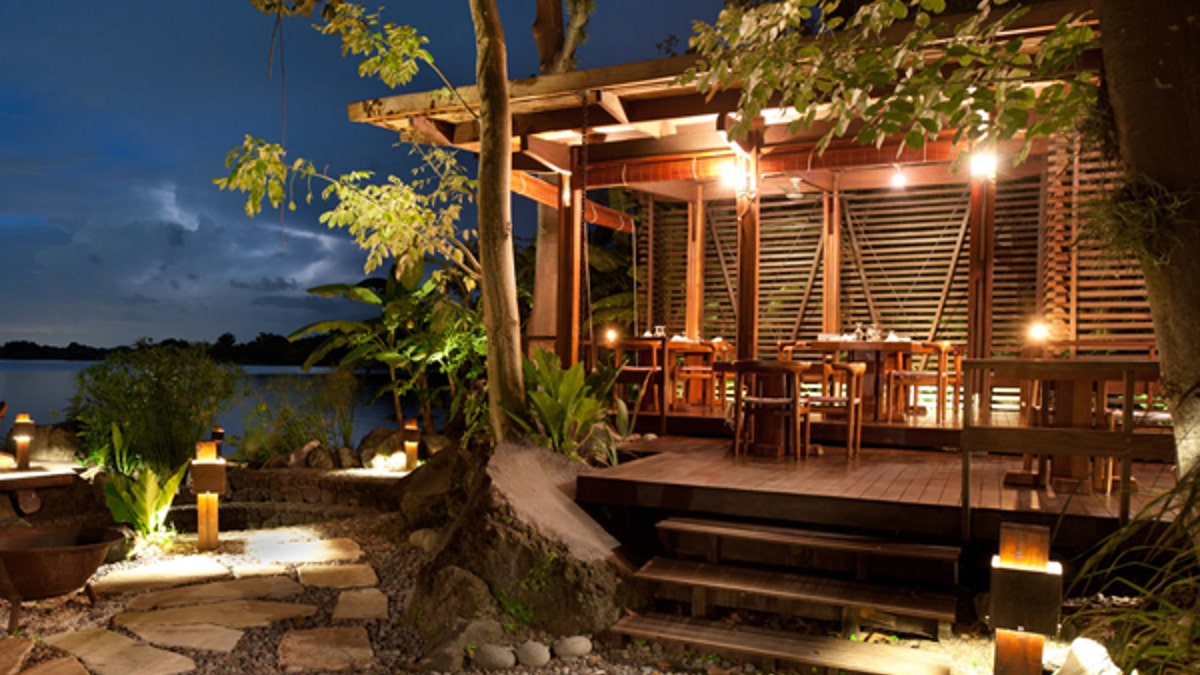 Jicaro sits serenely on a tiny islet in the freshwater "ocean" of Lake Nicaragua, a short boat ride from Granada, the oldest colonial city in Central America. Constructed from salvaged hardwoods felled by a hurricane in 2007, the nine casitas cater to romantic escapes (sorry, no kids under 12). Couples relish the privacy of large breezy bedrooms, intimate dinners (above), and easy access to Granada's cafés and cobblestoned streets. "Sustainability has been built into Jicaro from the ground up," says Hans Pfister, one of the founders of the Cayuga Sustainable Hospitality collection of small eco-hotels that includes Jicaro. More active guests set out on hikes along the flanks of Mombacho Volcano and kayak among the other 300 islets. 9 casitas; from $390, including full board and round-trip boat transportation from Granada.
3. Peru: Inkaterra Reserva Amazónica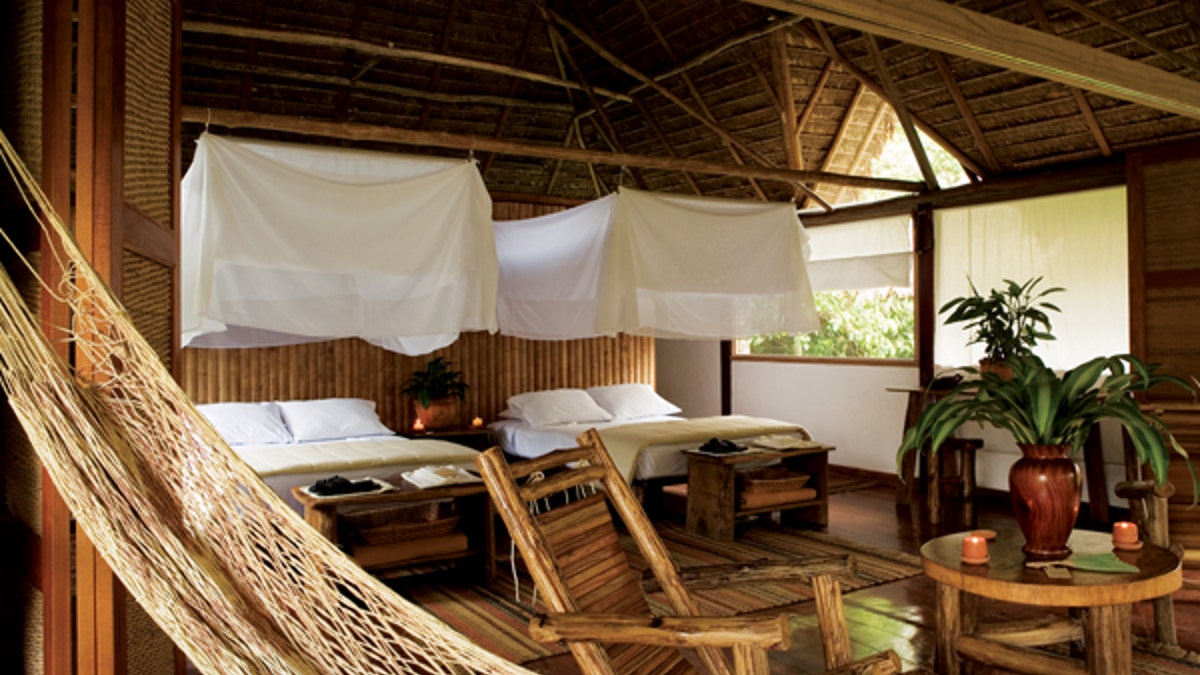 This remote rain forest lodge has supported over 20 years of ongoing scientific research. "Peru contains more than two-thirds of Earth's diverse ecological life zones, and we have a responsibility to help protect this biodiversity," explains José Koechlin, the Peruvian who founded and is president of Inkaterra. Choose between sleeping in one of 35 airy wood-and-thatch cabanas (above) or a secluded canopy tree house. The Anaconda trail allows visitors to cross the flooded Aguajales swamp on a wooden boardwalk, revealing a host of tropical amphibians (Inkaterra has helped identify five new species to date). Traversing the canopy on a hanging walkway delivers treetop access to colorful birds and some of the more than 1,266 species of flora found here. 35 cabanas; from $1,084 for required two-night minimum stay, including full board and daily excursions.
4. Greece: Milia Mountain Retreat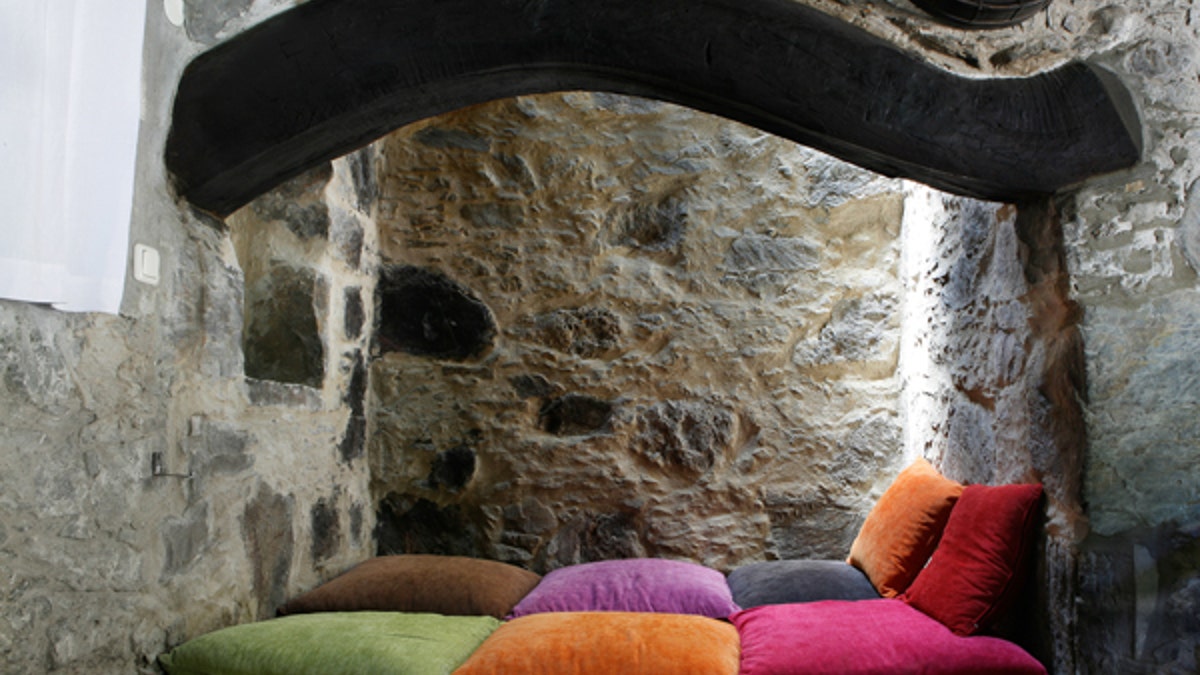 In the 1980s, when many Greeks left their villages to ride the wave of tourism development along the coast, two local friends took to the mountains of Crete instead. Their vision: restore an abandoned medieval village and turn it into a retreat (above) based on living in harmony with nature. "The ancient Greeks called this autarkeia, which means self-sustaining," says manager Tassos Gourgouras. Today, travelers the world over flock to this off-the-grid stone village to hike on wild mountain trails, sleep in rustic cottages, and savor authentic Cretan dishes like roasted rabbit with mizithra goat cheese and spearmint, washed down with Milia's own organic wine. 15 rooms; from $100, including breakfast.
5. China: Yangshuo Mountain Retreat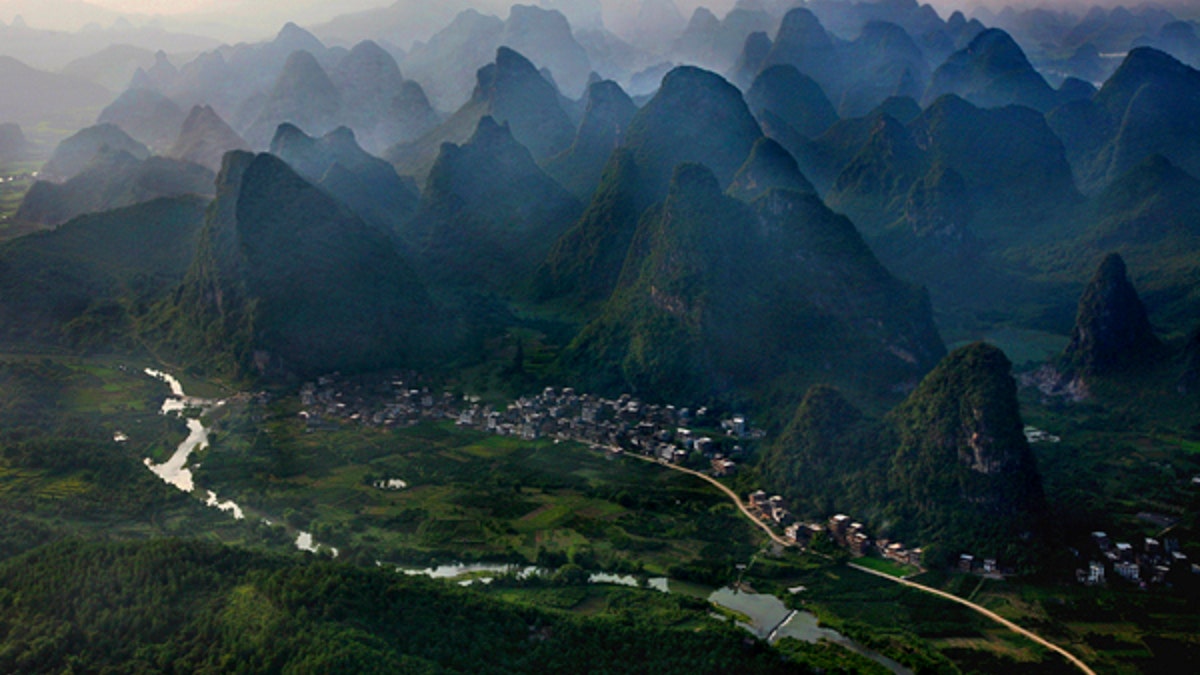 Simple, authentic, and sustainable are the leading qualities behind this locally owned ecolodge surrounded by limestone karst peaks, located about an hour's drive, and a world away, from the bustling tourist city of Guilin. You won't find TV or telephones here, but you will spot water buffalo bathing amid emerald paddies as farmers till their fields by hand. Though the fairy-tale landscape (above) has inspired Chinese poets and artists for centuries, it is also popular with today's back­packers, who are eager to tap into outdoor pursuits such as rock climbing, mountain biking, and river-rafting on bamboo rafts, along with visiting traditional villages. The lodge supports local initiatives such as a school for children with physical disabilities. 30 rooms; from $60.
6. New Zealand: Resurgence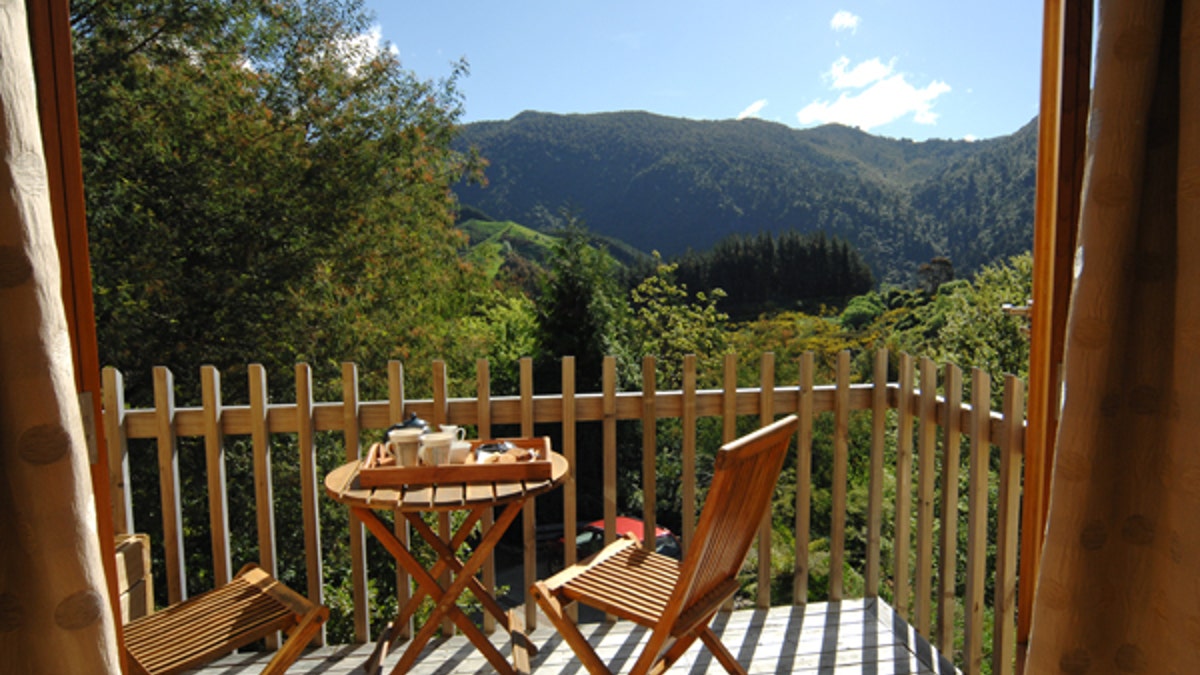 A winding country road follows the brilliant blue edge of Tasman Bay to this luxe hideout on 50 acres near the clear bubbling source ("the resurgence") of the Riwaka River. Native birds, including the melodious tui, flutter across meandering pathways to large and sunny chalets (above). Among other sustainability highlights, the husband and wife who own the Resurgence plant an indigenous tree for every couple who visits. The location could hardly be better: Hip artist enclaves and the Nelson region's renowned wine estates can be found nearby, and total wilderness immersion awaits on guided treks in Kahurangi National Park, an easy day-trip away. 10 rooms; from $437, including breakfast.
7. Vietnam: Six Senses Con Dao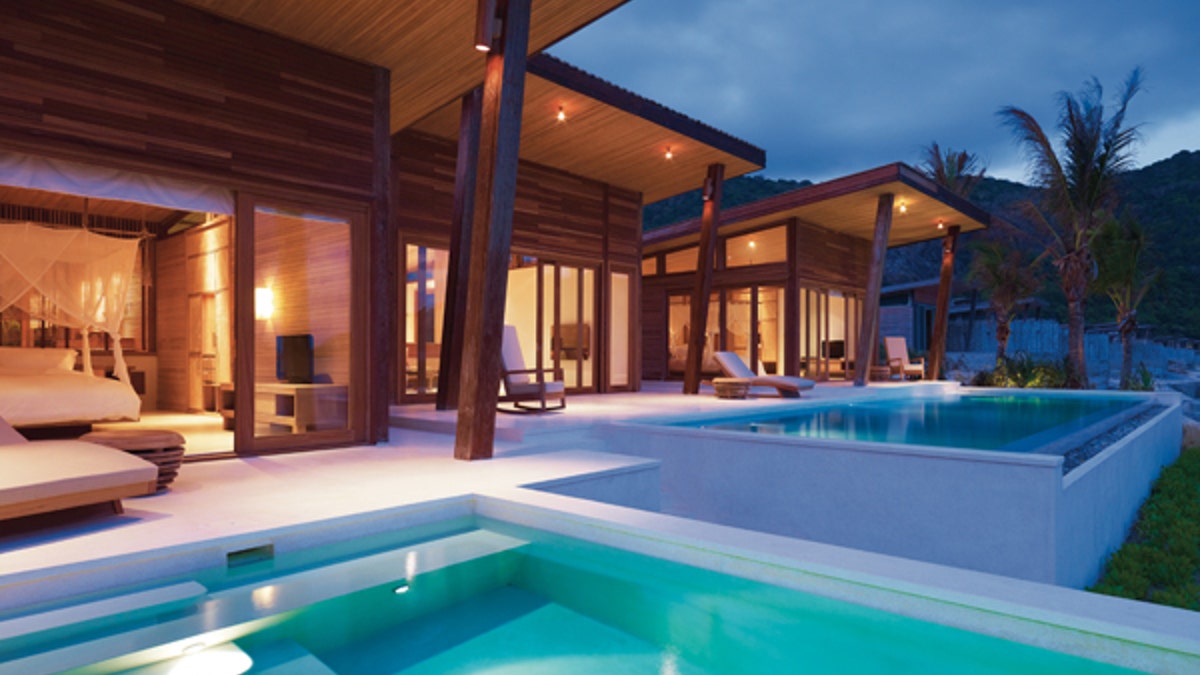 No shirt, no shoes, no problem could be the daily mantra at this Six Senses haven constructed from reclaimed teak, including over a thousand recycled antique wooden panels (above). The resort dangles on a slice of world-class beach in Con Dao National Park—a 45-minute flight from frenetic Ho Chi Minh City. Sustainability takes center stage, with initiatives including local and organic meals, no plastic water bottles, and nontoxic biodegradable cleaning products and amenities. Windsurfing, body boarding, and sailing start right outside the door. But for many guests, the activity of choice is simply immersion in the unspoiled nature that surrounds the private villas. 50 rooms; from $580, including breakfast.
See more ecolodges at National Geographic Traveller
More from National Geographic Traveller:
Event-o-Rama: 10 Must-Dos in June
A Guide to Singapore's Hawker Food Culture
Photo Tip: All About Portraits