World's longest building? Skyscraper planned for New York looks like a bendy straw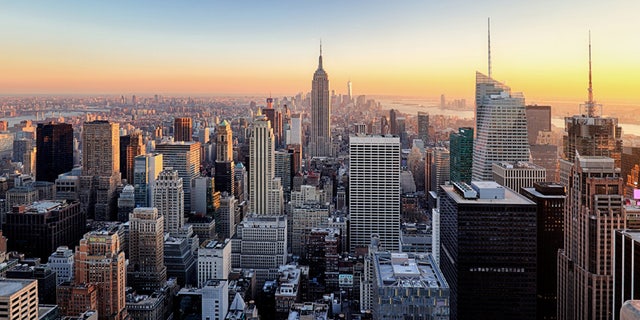 In London, they've had the Gherkin, the Walkie Talkie and the Cheese Grater, so if New York's latest skyscraper isn't nicknamed the U-Bend, we'll be sorely disappointed.
For now, the architects who have masterminded the new arched building are calling it "The Big Bend."
The structure has been described as "the longest building in the world," because the skyscraper would be built upwards, before curving around, allowing a second connecting tower to then continue back down to ground level.
DUBAI TO BUILD WORLD'S FIRST ROTATING SKYSCRAPER BY 2020
The 4,000-foot-long design came about because the architects were trying to build the tallest building within the city's strict planning laws.
Oiio, the design studio responsible for the project said, "New York city's zoning laws have created a peculiar set of tricks through which developers try to maximise their property's height, but what if our buildings were long instead of tall?
"The Big Bend can become a modest architectural solution to the height limitations of Manhattan."
They added, "We can now provide our structures with the measurements that will make them stand out, without worrying about the limits of the sky."
FOLLOW US ON FACEBOOK FOR MORE FOX LIFESTYLE NEWS
The property would sit on Billionaire's Row on 57th Street, one of the most expensive areas for real estate in the city.
As well as slick interiors, the property would also house a mind-bending lift system that would travel in a loop, horizontally, and along curves.