World's largest indoor theme park set to open in Dubai this month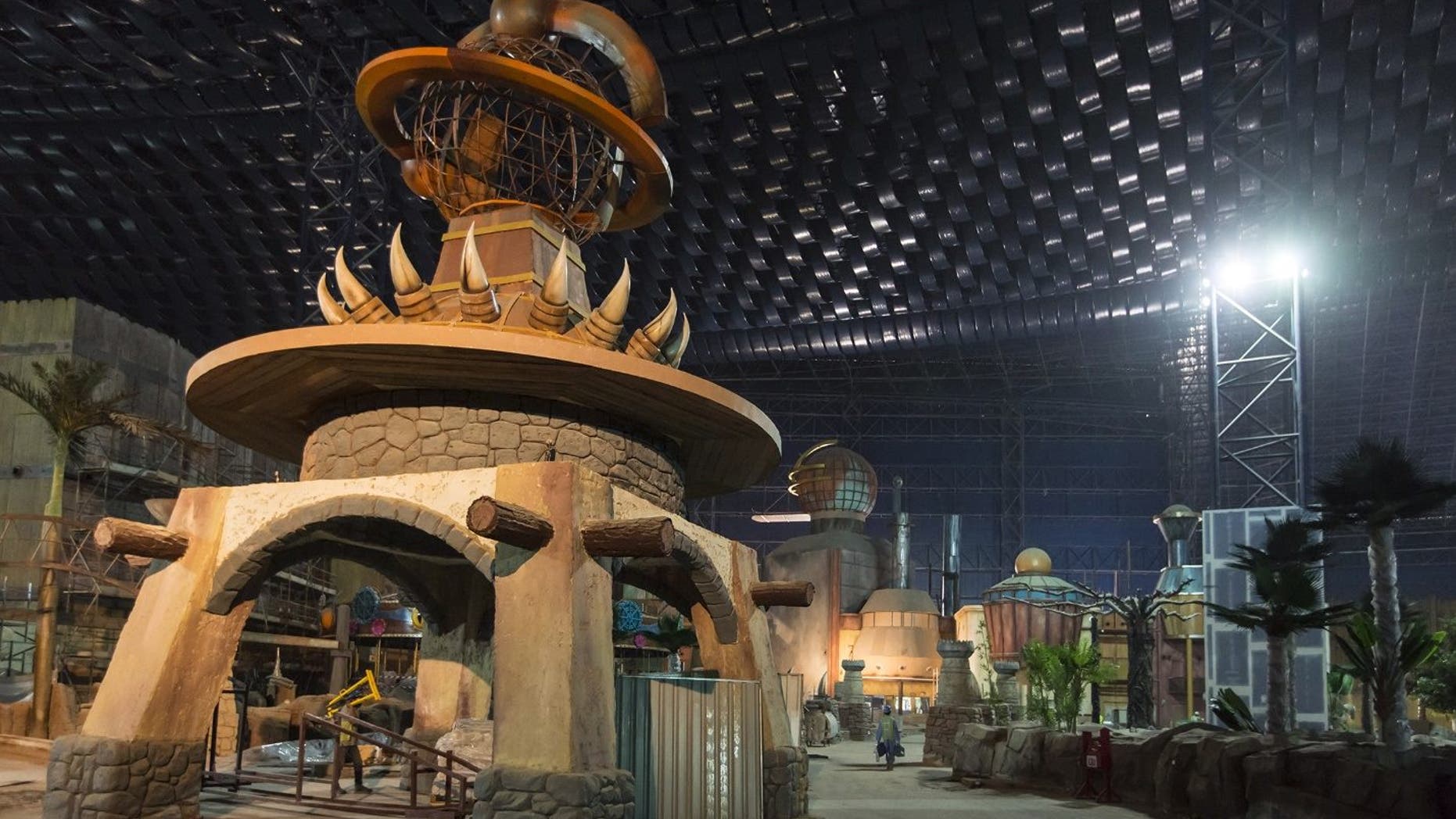 Dubai summer temperatures can soar well above 100 degrees but you'd never know it from inside IMG's World of Adventure.
The world's largest indoor theme park is set to open later this month. The 1.5 million-square foot facility features roller coasters, thrill rides, a haunted house so scary you have to be 15 or older, Marvel superheroes and Cartoon Network characters—and even live animals.
Park investors are hoping the late-summer opening will lure back thousands of U.A.E. residents—and entice visitors—who flee the desert during the hottest months of the year.
"Dubai still suffers from a certain amount of seasonality during the June, July, August period," Lennard Otto, CEO of IMG World of Adventure, told Reuters.
"We will hopefully drive tourism in those periods to make Dubai an all-year-round destination. Today there's a gap in this market and in the region."
Spread over an area equivalent to 28 football fields, the entire amusement park is split into four themed zones that target different ages, from the family-friendly Cartoon Network area to the Marvel zone with superheros, thrill rides and a fine-dining steak restaurant based on Iron Man's alter ego Tony Stark. Each themed world is segued with jungle trails and a labyrinth of city streets.
The whole facility—which cost over $1 billion to build-- is air conditioned. But if you really need to cool off there's even an indoor ski slope-- with live penguins.
Otto, and other investors, expect the behemoth park to be a major tourist draw and are already predicting at least 30,000 visitors a day and 4.5 million visitors over the next year. The CEO thinks the IMG park is just the beginning of Dubai's global amusement park domination.
"Within the next five years, we will have the same amount of large-scale theme parks [as Orlando] and there will be eight parks in the UAE by 2019," Otto told The Telegraph.
"The infrastructure here in Dubai is far superior to that of Orlando. Dubai has more hotel rooms than Orlando, a bigger food and beverage industry and Dubai's airport has twice the number of passengers than Orlando's."
IMG Worlds of Adventure is located just 20 minutes from each of Dubai's international airports. Tickets cost AED 300 for adults (about $81) and AED 250 ($69) for children. The theme park is set to open Aug. 31.