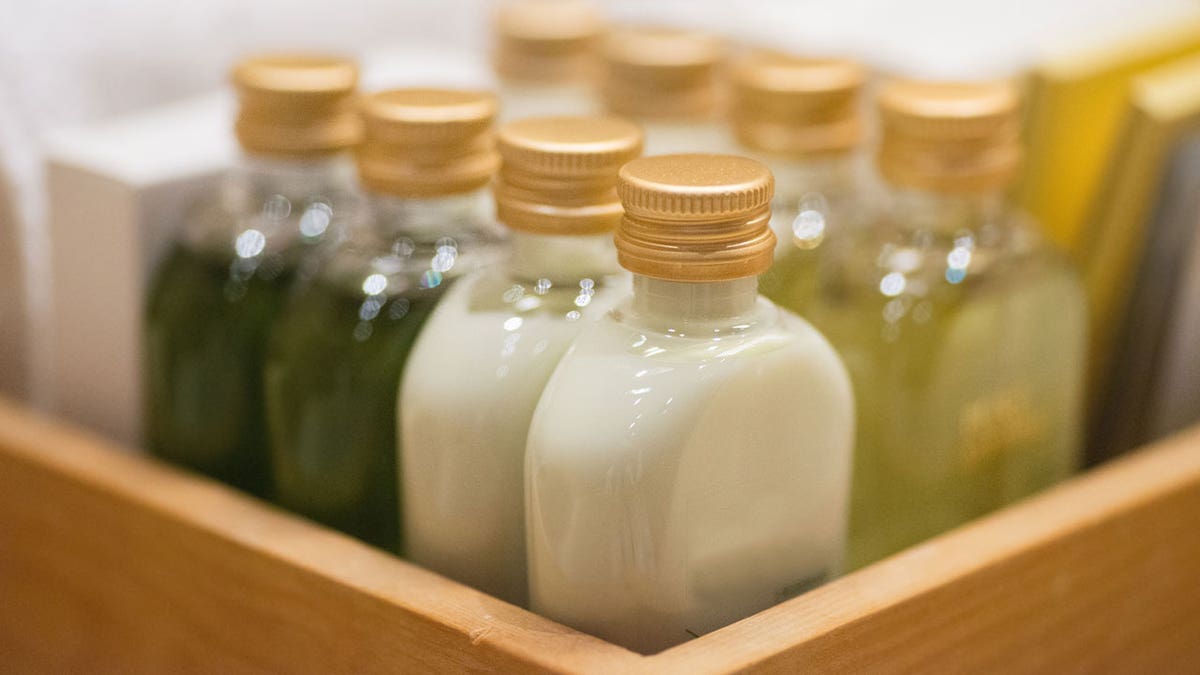 Most of us have probably swiped more than our fair share of toiletries from the hotel bathroom.
And many of us have probably felt guilty about it.
But it turns out there's a very good reason why we should greedily stash our suitcases with as many stolen soaps, shampoos and creams as we can fit.
Recent reports have revealed that each day, hotel guests leave behind millions of half-used soaps and shampoo bottles, which are sent to landfill and are contributing to a growing environmental problem.
HOUSTON HOTEL HAS 530-FOOT LAZY RIVER IN THE SHAPE OF TEXAS
Because hotel cleaners will throw these items away at the end of your stay, you can win serious environmental brownie points if you take those fancy soaps and potions home and continue to use them up — and recycling the packaging, if possible.
But there's more. Hotel toiletries like these are going to landfill while millions of the world's poorest people who lack access to proper sanitation could really use them. According to the World Health Organisation, one of the leading causes of death among children aged five and under — diarrheal disease — could be prevented with adequate sanitation and hygiene practices, including washing with soap.
An organization called Clean the World has come up with a solution, by collecting leftover soaps from hotels, cleaning and sanitising them, and distributing them for free to people who need them.
The group is already working with more than 300 hotels, including the Intercontinental Hotels Group, Hilton and Disney properties, to collect and recycle the soaps.
SEX IS BETTER AT HOTELS THAN IT IS AT HOME, SAYS SCIENCE
Shawn Seipler, the Florida-based entrepreneur who started Clean the World, said the idea came to him with a simple phone call to the front desk of the hotel he was staying at.
"I asked them what happened to the soap when I was done with it," he told the UK's Telegraph Travel. "Of course they said, 'Well, we throw it away.'"
Seipler said that motivated him to quit his high-profile job to start collecting old soaps from Florida hotels.
Setting to work in a family member's garage, he surface-cleaned the soaps with potato peelers and melted them down to create new soaps, which he distributed to people in need.
Since 2009, the process has evolved, and Seipler and Clean the World have provided more than 40 million bars of soap to millions of families across 115 countries. The organization estimates that, in that time, it has also diverted about six million wasted toiletries from going to landfills.
FOLLOW US ON FACEBOOK FOR MORE FOX LIFESTYLE NEWS
So, if the next hotel you're staying at doesn't donate old toiletries to people who really need them, feel free to steal as many soaps as your suitcase can carry — and don't feel bad about it again.